Rate Now
Share Your Experience
Have you seen Dr. Michael Busuito?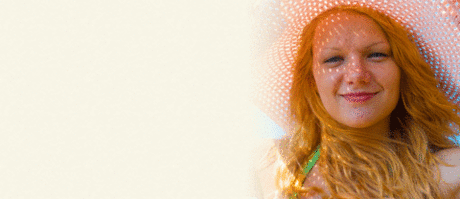 Skin Cancer
Get the facts about skin cancer, including the different types and symptoms.
Quality Rating
Highly Satisfied
58 Ratings with 17 Comments
5.0 Rating
November 3rd, 2016
Excellent
5.0 Rating
August 21st, 2016
Professor/ Minister
5.0 Rating
June 1st, 2016
Surgery
5.0 Rating
July 15th, 2015
I was referred to Dr. Busuito by my Primary Care Doctor for a breast reduction consult since my back and neck pain has increased. When I read the reviews online I was skeptical but I went in for the consult anyway. I realized that the reviews are false. Dr. Busuito was so kind and personable. He explained to me everything I needed to know about the procedure. I saw pictures of his previous patients that all had great results. He also explained to me that I would need to meet certain criteria for insurance to cover the procedure. The nurses went over all the risks and complications that could happen (Just like any other surgery). I feel confident that Dr. Busuito and his staff will take care of me. I was able to get all supporting documentation from my PCP and my surgery was scheduled shortly after. I highly recommend Dr. Busuito, the office is the whole package, great doctor and nurses.
5.0 Rating
May 28th, 2015
Best Surgeon
Dr Busuito is the best! He has performed cosmetic surgery on several of my family members with excellent results. He also fixed my son's nose after he broke it playing soccer. He has the best bedside manner and so easy to talk to. I highly recommend him!
5.0 Rating
May 27th, 2015
THRILLED!
1.0 Rating
November 6th, 2014
Dr. Busuito's treatment of me was despicable. He barely gave me a medical opinion. He did NOT give me a diagnosis. He recommended I get a second opinion before he gave me a first. He insulted me. I wouldn't even treat a complete stranger the way he treated me. Do NOT see him for any of your medical issues; he is a disgrace to the profession. My rheumatologist referred me to him for an injury to my wrist. A wrist that had been operated on 10 years prior, and was already weak and atrophied for years before on account of the disease process of rheumatoid arthritis. Dr. Busuito's mis-treatment of me on 10/17/14: First, he insulted me by making an unfair judgment based on one glance in my direction as I was seated on the exam table in my street clothes by remarking as he shrugged his shoulders that I don't look like I have arthritis because I look "fine". If he had bothered to take a closer look, he could see that my knees and elbow were swollen and stiff. If he had bothered to ask, he would have learned that I had been unable to do my normal daily activities for the past 3 months and had lost 10 pounds (10% of my weight which is significant) in the process. Perhaps, the fact that I am a petite woman in my mid-30's influenced his judgment of me. Little does he know, that I have had rheumatoid arthritis since the age of 15 months. Second, after I explained in great detail what brought me to his office that day and presented to him my recent x-rays stored on a disc, he abruptly stood up from his stool behind his laptop and left the exam room disc in hand to view the results in the hallway. As I waited, two office staff members barged in my room one after another without knocking looking for him. After waiting ten minutes or so, Dr. Busuito came back into the exam room and said – "I think you should get a second opinion". Well, I wanted to say – I didn't get a first opinion! Shocked and dismayed, I sat nearly speechless. At this point, he actually examined my wrist. He hadn't done that, yet. Ignoring my extremely limited range of motion and my concern for my well being, he instead noticed a surgical scar and asked who had done my surgery. After I responded, he complimented the surgeon. Then, he complimented him again. Third and finally, he gave me his opinion, if you could call it that. Doctor, "I think this is just your arthritis". Rudely, he asked what it is I am looking to get from him, as if to imply I was looking for a quick fix or drugs. I responded: "First of all, I would like to know what it is you are diagnosing this as. Secondly, I would like to know what the treatment plan is. Thirdly, I would like to know if you think this is going to re-occur, and if so, what I can do to manage it that I am not already doing." I proceeded to tell him all of the ways I help manage my own chronic disease, as he appeared to NOT listen to a word I said. By the way, during this entire transaction, his medical resident stood awkwardly in the room with us. She was never offered a chair or stool. She was never invited to look at his computer with him. She was never invited to examine me. Dr. Busuito's treatment of me was despicable. His office staff acted inappropriately and unprofessional. He treated his medical resident with disregard and disrespect. Do NOT see him for any of your medical issues; he is a disgrace to the profession.
5.0 Rating
June 5th, 2014
Best Surgeon, Hands down!
Dr. Busuito, is an EXCELLENT doctor t say the very least! I have to be "picky" with the quality set forth when choosing a surgeon, as in my profession, what I look like determines if I get the job. Dr. Busuito, did my Breast augmentation almost 15 years ago. i have appeared on television, in swimsuit magazines, and so forth, and have always been asked if I was natural-That is the quality of the job, I received. I am very happy with my Dr. and have returned to him, to do procedures from overseas, out of state etc. I would never go to any one else. My Husband, also being a television personally chose Dr. Busito for his work through the years. We both are Very happy with him, his staff and all of the care and work we have received starting from the very first surgery. I have been a very satisfied patient for almost 20 years now! Thanks so much Doc for continued great experience!
5.0 Rating
March 9th, 2014
Run don't walk.
Do your homework. Being 30 percent higher for breast augmentation doesn't make him more qualified. Had my augmentation done 3 years ago. He could really care less about the outcome. Very cocky and does not listen. It looked like he used two different shape implants. They are hard as rocks and I am in search if a qualified surgeon to fix them. He needs to stick to hand surgery.
5.0 Rating
January 13th, 2014
rhinoplasty
Dr. B came highly recommended for rhinoplasty, and I had an excellent experience with him and his office staff. He is easy to talk to, patient, and has a great sense of humor. He is not a "flashy" make you feel good plastic surgeon with a fancy Hollywood office, and doesn't need to be. He is confident and his work speaks for itself. He is straightforward and to the point. There are so many facets of plastic surgery so I can't speak for all of them, however, the work I've seen (and had) of his facial procedures is top notch and I would highly recommend him.
1.0 Rating
December 9th, 2013
Breast reduction
After back surgery and two neck surgeries, I desperately needed a breast reduction. He was a BCBS recommended dr, very short list! I was happy with the size of my breasts after the surgery but that was about it. He left theses "dog ears" tags on my side under arm pits that he had to go back in and cut and sew more...visible now on my actual back. Had to keep going back to get stitches removed that were causes scabs around my nipples, which are now visible uneven scars. It has been four years now and I have two numb breasts that itch all the time internally, 28" of very visible scarline (some which is bumpy) which causes anxiety because you can see it with any bath suit I choose. I would NOT recommend him for this kind of surgery. Be very informed and do your research first.
5.0 Rating
October 27th, 2013
Breast Augmentation