Rate Now
Share Your Experience
Have you seen Dr. Michael Cascarina?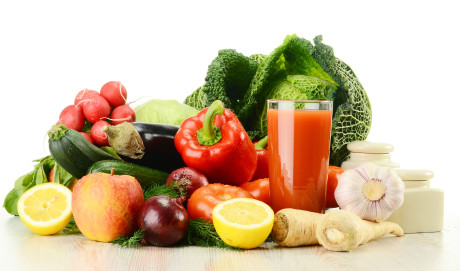 Type 2 Diabetes
Type 2 diabetes is a chronic disease in which your body is unable to maintain a normal blood sugar (glucose) level.
25 Ratings with 8 Comments
2.0 Rating
June 13th, 2016
Dr. Michel Cascarina Fantastic Physician
1.0 Rating
March 16th, 2016
.This morning I woke up with a bad sore throat, fever, congestion, chills, headache, sinus pressure and a bad cough starting that was progressively getting worse as the day went on..I called out sick ..my job is 60 miles away ...it's difficult for me to miss days ...I'm caretaker to my very sick and handicapped mom ...Having me get sick is very difficult on her...she relies on me...I called the office early in the am and asked if I could come in today ...I spoke to AnnMarie and she told me I could not go the office no matter how bad I felt ..they go strictly by appt. I expressed that I really feel bad and just maybe if it's the flu I can get tamiflu prescribed in time ...she told me if I wasn't happy with the office policy I could go elsewhere!!! But I was not getting there today...She was outright cold and uncaring ...nasty ...I was really disgusted and asked to have the doctor please call me ....which he did and agreed for me to go to the office today! Ok here's the kicker....the girl called me back and i get an appt. for today ...I go and am told that I'm only there to get swabbed to check for the flu and I cannot see the doctor who by the way was sitting in an empty office on his lap top a room over from where I was put.. and only 2 other patients in the waiting room ...it wasn't packed! I really felt weak and sick ..I asked if the doctor could see me for just a few mins ...btw my BP was 158/100 and I had a temperature....and I said I don't feel good!! I was told sorry we can't help you ....and call back after 7pm tonight to see if MAYBE I can get an appt for tomorrow but there were no guarantees!! Honestly I can't believe how I was treated today IN THERE and I will never go back there! It's a cold uncaring staff and office ....a walk in Doctor is by far better and more compassionate than these people ...I rate them negative stars!!!
1.0 Rating
October 11th, 2014
Nice Guy but Incompetent Staff and Office Management
I saw Dr. Cascarina twice. He did not keep me waiting long, and he was personable and knowledgable. However, he has an office system in which one can message him and he is supposed to consider and prescribe meds if necessary. His office made THREE serious medication errors in two weeks' time, and if I had not checked my prescriptions, these errors could have caused me harm. After I took one of his office drones to task, he wrote me a letter apologizing profusely for the errors and suggesting that I find another doctor. His advice in this regard was unnecessary - after 3 med errors, I was done.
5.0 Rating
December 1st, 2013
A Rare Find!
I really love Dr. Cascarina and don't feel comfortable taking my 2 boys to anyone else now. He's compassionate and respects ALL my wishes and concerns as I take a very natural approach to raising my children. He doesn't treat me like I'm crazy and spends plenty of time with us during visits. He is thorough and usually calls you himself with lab results etc. I used to have anxiety going to doctors but I don't with him. I recommend him to everyone especially other like minded parents.
2.3 Rating
August 20th, 2013
5.0 Rating
September 25th, 2012
5.0 Rating
June 11th, 2008
We Like Dr. Cascarina!
Dr. Cascarina treats me, my husband, my 3 year old son, my six month old daughter, my mom, my grandmother and my father in law. He spends plenty of time with us. I even made an appointment to interview him to be my son's doctor before he was born, when I was still pregnant, to discuss my preferences and concerns and didn't feel rushed at all. Contrary to what another reviewer said, he always checks for drug interactions before he decides to perscribe anything for us and he would rather have tests done than give us a pill right away (like my old doctor used to do). He calls us personally to discuss test results and if I don't agree with his reccommendations, he respects my views and works with me and my health care preferences. Very understanding, caring guy and I like having him as our family Doc.
5.0 Rating
February 13th, 2008
Great All Around
5.0 Rating
May 25th, 2017
5.0 Rating
June 24th, 2016
3.0 Rating
March 26th, 2016