Rate Now
Share Your Experience
Have you seen Dr. Michael Cherkassky?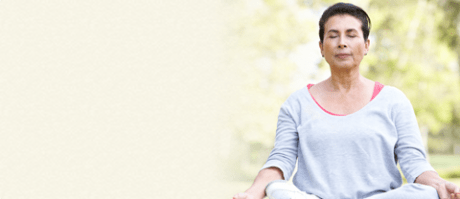 COPD
Get the facts about chronic obstructive pulmonary disease (COPD), including symptoms and complications.
Quality Rating
Highly Satisfied
163 Ratings with 90 Comments
5.0 Rating
August 27th, 2017
Great Weight Loss Program in Dallas
I have been coming to this clinic and following this weight loss program for the last five months. I have have gone from a 3X down to an extra large. I feel better and I am walking more without heavy breathing. I tried practically all of the diet pills at the drugstore. Nothing worked. I just got bigger and bigger. When I came here I started losing weight the first month. It is a really good program. It has been a good experience.
5.0 Rating
August 15th, 2017
I'm so, so happy.
The first time I came to the weight loss clinic I was scared. I did not know if it was going to work or not. The doctor checked my heart, blood pressure and breathing. They made me feel comfortable. I started this weight loss program three months ago and I feel so different from the way I did when I started. I was 189 pounds, now, I weight 162 lbs. I'm so, so happy. Before when I would go up the stairs, it was hard. Now, I can go up and down many times. I feel healthy. I am doing Samba, walking and I have energy to help people in my church.
5.0 Rating
January 23rd, 2017
Easy to Follow Weight Loss Program - IT WORKS!
The office stage here is great they help with all my weight loss needs and keep me accountable for my progress every month. I decided to try this weight loss program because nothing else was helping me lose weight. The doctor and his staff got me started on the program and gave me the right strategy and tools to lose weight. This program is easy and it works when it is all used together with the diet.
5.0 Rating
July 9th, 2016
Proven Weight Loss Program, Great Doctor
I decided to see this weight loss doctor after reaching a stage in my life where it is difficult to lose weight. My metabolism had slowed and I could not spend hours working out. I was having a hard time controlling my appetite, especially staying away from the sweets and my energy level was very low. This weight loss program is innovative and this is one of the best weight loss doctors. He listens, can diagnose problems very quickly and is very proactive. The result is that I never leave his office feeling helpless. This is a proven program and I think anyone that follows this plan will have success.
5.0 Rating
April 18th, 2016
I have lost almost 60 pounds
I have lost almost 60 pounds and I couldn't be more thrilled. People are noticing it and complimenting me, which is a big self esteem booster. I can tell in my clothes and my face that I have lost a significant amount of weight! Could not be more pleased! I'm still far from my weight goal but I am so much closer than I was 5 months ago.
5.0 Rating
December 16th, 2015
Fatastic! Body Sculpting
5.0 Rating
November 30th, 2015
Easy to follow weight loss program
I decided to try this weight loss program because my daughter and son-in-law both lost weight on this plan. I had gained so much from steroids prescribed for my RA and I was having trouble taking the weight off. The doctor and his staff showed me that the combination of meds, Sensotherapy and calorie counting achieves weight loss results. The program is very easy and anyone can follow it if they want to lose weight.
5.0 Rating
September 29th, 2015
I have had nothing but wonderful experiences with Dr. Cherkassky and his entire team of healthcare professionals. They genuinely care about their patients and their overall well being. Through the years I have referred and continue to refer many of my friends experiencing weightloss issues to Dr. Cherkassky. This is the perfect place to come to receive supportive, non-judgmental assistance with weightloss challenges and a lifestyle change!
5.0 Rating
September 2nd, 2015
Great Weight Loss Doctor!
I have known Dr Cherkassky as my weight doctor for years , my picture is on file here and he is a wonderful doctor !!! I now live on the Gulf Coast and may approach his services again for bathing suit time!! Would not hesitate in a minute to return : office staff is "the best"!!!! His Sensotherapy really works!!! He will help u w/ a "new" positive life!!!! God Bless Dr C!!!!
5.0 Rating
April 3rd, 2014
mrs
5.0 Rating
February 5th, 2014
Great Doctor!
5.0 Rating
October 10th, 2013
Great Results
I started Dr. Cherkassky's weight loss program earlier this summer and have already seen great results. Within the first couple of months, I dropped 20 lbs. I have been amazed at how easy it is to maintain. After trying several other weight loss methods, I have finally been successful in getting to my goal weight. Thank you, Dr Cherkassky and staff!