Rate Now
Share Your Experience
Have you seen Dr. Michael Diaz?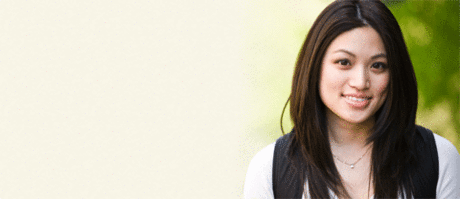 Birth Control
Get the facts about birth control so you can decide which type is right for you.
Quality Rating
Highly Satisfied
13 Ratings with 7 Comments
1.0 Rating
September 5th, 2016
Diagnosis
I just recently started seeing Dr. Diaz, and was told by an ENT who had talked to the pathologist who read my findings and said that I did not have to bad kind of cancer and that it could be treated with medications. Once I went and saw Dr. Diaz he read the diagnosis and said that I have the aggressive kind! What so now I am not understanding who is telling the truth. This doctor has me taking all kinds of painful test, before he will start me on chemo. Hi is a very un- compassionate doctor who just wants to make as much money as he can, before he helps you. By then the cancer would sure to be have spread, I have gots' to find another doctor who cares about saving his patients and not an arrogant doctor like him. I don't whom to believe the pathologist, the ENT specialist or this doctor. But two people are not going to say the same thing and not mean it!!,
1.0 Rating
July 3rd, 2016
Misleading, deceptive and incompetent Doctor
I'll never forget or forgive this doctor and his so called team of doctors at Palms of Pasadena Hospital for their deceptive and misleading assurances to me while placing my mother in the worst, incompetent care imaginable, she died two weeks later in another hospital due to Kidney injury from their treatments. Dr. Diaz, oncologist, the hospital management and doctors, , nurses and staff at Pasadena Hospital are cold and careless , provided incorrect information, hid information and had no coordination of care, expertise or effective treatment for my 84 year old mother. She was emotionally and physically abused at this hospital and died from a kidney injury directly resulting from their aggressively "barbaric" diagnostic testing. ( I learned about from a separate doctor/hospital) I know now the excessive cat scans, MRI's (with and without contrast) was totally excessive and obviously insurance billing driven! The Kidney injury was the cause of her sudden death but was never revealed to me or in any discharge papers by Dr. Diaz or Palms hospital. I discussed transferring my mother to higher level care facility early on with Dr. Diaz , he pacified me with assurances that after their extensive diagnostics testing results he would make the appropriate doctor and facility referrals and oversee the transfer, this was to build my confidence and keep my mother in place, Nothing was never done and instead my efforts to transfer her to Moffit Cancer Center were apparently blocked and the transfer was denied. In addition, as I understood from Diaz, his cancer treatments at Palms were just as good as any facility , I later found out that Palms has No treatment capabilities or expertise for Cancer. My mother was a wonderful, loving, caring and youthful 84 year old lady who was living independently, swimming daily, driving and shopping before making the life ending mistake of going to Palms of Pasadena hospital. She needed professional , skilled treatment but instead was subjected to uncontrolled diagnostic treatment by over 10 doctors. This with no coordination, quality of care, communications or accountability she received the life ending kidney injury as a result! I am deeply grieving and filled with guilt for being so gullable and passive. I will pursue this further with healthcare governing entities soon, this kind of so called health care needs to be stopped as soon as possible.
5.0 Rating
July 17th, 2013
I can't help but to comment on the review/rating of one star as it relates to Dr. Michael Diaz as it is so incredibly appalling. Not only is it appalling, but it is SO undeserved. In my personal experience, Dr. Michael Diaz has earned nothing less than a rating of 4 starts as he is the best doctor I've ever had (and I've, unfortunately, had a lot of them.) The comment left by the person rating him with one star has nothing to do with the areas we, as his patients, are asked to review like accurate diagnosis, bedside manner, and spends time with me. To me it sounds like the sad rantings of a miserable and bitter person versus an actual review of the qualities of Dr. Diaz. If he/she was truly so concerned about the cancer patients and the proper protocols surrounding the "who, what, when, where, and/or why's" of how the chemotherapy drugs are mixed and administered, then surely there are better ways in which to address such a serious accusation than this website. I had six months of treatment at the facility where Dr. Diaz practices and never once encountered any problems other than the normal (and awful) side effects of chemo. Again, I apologize for taking away from submitting only a straight-forward review of Dr. Diaz, but that poor review was, obviously, not about the author's experiences with him, but rather their own frustrations regarding personal matters. Like I stated, Dr. Diaz is and will always be my absolute favorite doctor. He is one of a kind and makes you feel exactly the same way. No matter how busy he may be, Dr. Diaz always takes the time to sincerely listen and really goes above an beyond expectations in an effort to reach a resolution to whatever difficulties you are facing. I hope no one finalizes their decision to become a patient of Dr. Diaz on that one bad (and unjustified) review. Thank you for listening.
5.0 Rating
September 8th, 2012
Best Doctor EVER
5.0 Rating
July 26th, 2010
5.0 Rating
February 23rd, 2010
best run!!
5.0 Rating
April 2nd, 2017
5.0 Rating
April 2nd, 2017
3.7 Rating
December 22nd, 2014
5.0 Rating
November 19th, 2014
Nearby Doctors

Dr. Michael Diaz is similar to the following 3 Doctors near South Pasadena, FL.