Rate Now
Share Your Experience
Have you seen Dr. Michael Feiertag?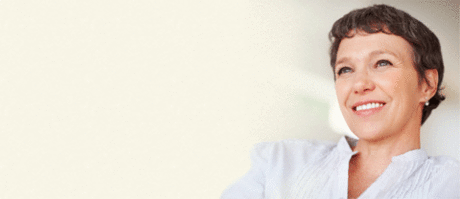 Fibromyalgia
Get the facts about fibromyalgia, including the symptoms and conditions that may be related to it.
45 Ratings with 17 Comments
5.0 Rating
February 14th, 2017
Discectomy
5.0 Rating
January 30th, 2017
4.0 Rating
June 1st, 2016
Pharmacist
Kennedy-White Orthopedics is a VERY busy office (but honestly, most doctor's offices in the Sarasota area are). I have 2 bulging discs and saw Dr. Feiertag for my options. He seems pretty knowledgeable and we discussed the various options. Not once did I feel like he was pushing surgery. I eventually went with the epidural steroid injection but unfortunately it has not worked. I was also on meloxicam and didn't have a problem getting a refill. I have an appt. next week and will probably see about surgery. I'll let you know how that goes :)
1.0 Rating
May 28th, 2016
Horrible doctor
1.0 Rating
March 21st, 2016
Cancelled scheduled Appointment
I was on hold for 31 minutes before a receptionist answered. That was a clue that either this was unusually busy at that time or they were short staffed. I told the receptionist if this was any indication what it would be like each time I needed to call my Dr, then I shouldn't make an appointment but to go elsewhere. He was pleasant & just proceeded to ask for some information. ok, I'm thinking I really need this appointment, I told this person I was in excruciating pain from a pinched nerve in my shoulder with electrical shots going down my left arm to my fingertips. He gave me an appointment for three weeks later. After waiting a week I was crazy with pain & found another Orthopedic Specialist. When I called to cancel, there was no option to cancel but only to make an appointment or hold. I waited 10 minutes, hung up & called back using the make appointment option where I was able to leave a message to which I cancelled. Dr.Fieretag's patient reviews confirmed I made the right decision.
1.0 Rating
February 21st, 2016
Arrogant Doctor, Unprofessional Treatment
If you want an MD that is arrogant and has total disregard for the welfare of his patient, then see Dr Feirtag. He referred me for an MRI, then refused to cooperate with my insurance company to get the approval. My insurance company requested a peer to peer review, which is a 5 minute phone conversation with the doctor to get additional information. I was told by the staff member that gets authorizations that he doesn't do those because he doesn't like to have his decisions questioned. I told her that was unacceptable and requested to speak to him. I was allowed to leave a message for his nurse. She called and told me that they were going to let the request be denied because he was too busy to talk to them and he doesnt like having his decisions questioned. I waited 2 months for an appointment with him, was given false information from his staff, and treated like a non- person by Dr Feirtag. If you want a doctor who cares about you, DO NOT see Dr Feirtag.
2.0 Rating
June 22nd, 2015
Dont sit down with u n try to get to the bottom of anything
4.0 Rating
May 26th, 2015
1.0 Rating
December 1st, 2014
HORRIBLE,ARROGANT
1.0 Rating
October 29th, 2014
Horrible
The Most arrogant, self centered , Smug doctor, that I have ever met. Won't listen to the patients complaints or conditions..All he wanted to do is OPERATE...would not recommend physical therapy or alternative treatments..4 years later I am doing WELL without an operation. Finally met a real doctor that treats his patients with respect.
1.0 Rating
September 6th, 2014
I have been a patient of Dr. Feiertag for about two months. I hurt my back at work and had an MRI done which indicates I have two herniated disc's. I have never felt comfortable with him. I waited a long time each time I have been there and when I do see him I feel like He really doesn't care much and just goes through the motions. After my last visit I was told that if I don't say I am 90% recovered on my up coming visit than I will need surgery. Whats the rush...Its only been two months. Aside from a couple of people I found my visit there not good. I have been made to feel not important.
1.0 Rating
August 27th, 2014
Be-ware
This man should have never have been given a position to work at the Kennedy-White center in Sarasota! I think by now and after all of these negative reviews that MR.White will wake up and make some very important changes towards the future success of his orthopedic practice. Michael Feiertag is a theatrical actor with his patients sporting the talent of "Pee-Wee Herman.
Nearby Doctors

Dr. Michael Feiertag is similar to the following 3 Doctors near Sarasota, FL.