Rate Now
Share Your Experience
Have you seen Dr. Michael Bowers?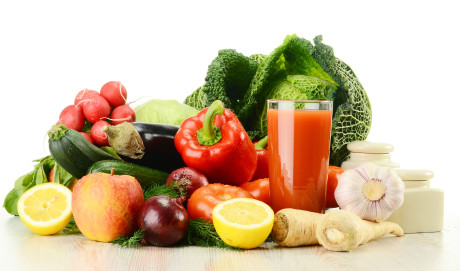 Type 2 Diabetes
Type 2 diabetes is a chronic disease in which your body is unable to maintain a normal blood sugar (glucose) level.
24 Ratings with 10 Comments
1.0 Rating
February 21st, 2017
Horrible when telling him about all the recent doctors I have been to and not even looking at my test results he told me to see a physiatrist, which offended me and I will not be coming back. No doctor should ever talk to a patient like that and he's always rushes you out the office without explaining tests or treatment. Horrible doctor !
1.0 Rating
October 27th, 2015
He is a disgrace to the medical profession. I left in the middle of my appointment. I came to him cause I have had various tests from other doctors and he told me without looking at the tests or results on my first visit with him (3 minutes in) that I need to see a psychologist if the tests didnt show whats wrong. I was so offended. Zero bedside manner. I will never return.
1.0 Rating
January 27th, 2015
1.0 Rating
January 13th, 2014
Dr Bowers is the worst doctor I have ever seen. No eye contact, and he let me explain my symptoms for about 5 seconds before he cut me off. He told me he sent in a prescription to a pharmacy and left the room so quickly I thought he was called away due to an emergency. Well guess what, he was done with me and never had the courtesy to say so. Eventually a nurse came in with my paperwork. Thanks Dr Bowers for making me more sick than I already am.
5.0 Rating
June 8th, 2012
1.0 Rating
April 27th, 2012
1.0 Rating
July 30th, 2011
too rushed to. check drug side effects
We saw dr bowers after my daughter had a large kidney stone. Upon reviewing her meds, he immediatel said none of my daughters mess would give her kidney stones. Yet another dr we saw later said indeed one of her meds has a high incidence of kidney stones. He is too rushed to give good care. To make matters worse, the office gave us an innacurate list of lab addresses, so we had to go to two. When we read he'd lab number 2 and waited an hour, we found out dr bowers didn't process the order for the blood work! No problem there, as we wont be going back.
2.3 Rating
July 26th, 2011
Chain is only as strong as the weakest link
Dr.Bowers seems to be a nice person but for some reason seems incredibly rushed. The wait time is agonizingly long and if you add up the wait time outside at the reception and wait time within the exam room its a good 30 minutes or more. This with the rushed conversation with Dr. Bowers doesn't seem something worth the wait after all. Anyway my point is the staff is sub par and although Dr.Bowers means well, his rushed approach further diminishes the patients will to wait for this kind of service.
2.3 Rating
June 30th, 2011
There isn't anything wrong with Dr. Bowers, but he always seems rushed and I feel like my questions irritate him or are a waste of time. I think he's ok at treating symptoms, but not the cause. I've been seeing him off and on for years and my biggest complaint is about this practice. It is the WORST. The staff are sub par and I leave feeling worse than when I came in. I agree with the other review about this being a factory. Because of the lack of professionalism, I can't understand how this practice has stayed open.
5.0 Rating
January 10th, 2011
Great Doctor - But Factory Medical Care
Let me start by saying how great Dr. Bowers is. Compassionate, caring, and easy to talk to. If you are looking for a doctor to just prescribe your pill of choice then look somewhere else. He actually tries to solve your problems not medicate them. The only down side to the Fairfax Family Practice Center is the factory type approach to medical care that this practice has implemented. They cram so many patients into a day, if you dont demand the attention you deserve, you could get a doctor that will just wham, bam, thank you for your co-pay and send you on your way. So request Dr. Bowers by name.
5.0 Rating
May 30th, 2017
1.0 Rating
June 28th, 2016