Rate Now
Share Your Experience
Have you seen Dr. Michael Geraci Jr?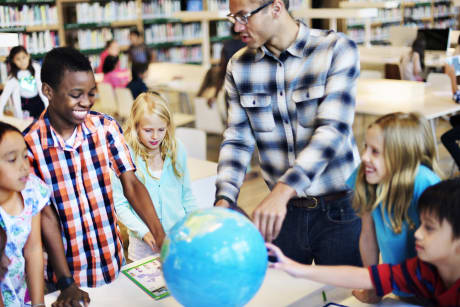 Autism Spectrum Disorder
Get the facts about Autism Spectrum Disorder (ASD), including the different types and the most common symptoms.
27 Ratings with 13 Comments
5.0 Rating
June 23rd, 2016
1.0 Rating
January 25th, 2016
WTF Just.... WTF
Spent ten minutes with me and then ran out of the room WHILE I was asking questions. "Prescribed" some stretches, which caused new and different lasting pain, and told me they would follow up in 2 days(on Friday). They didn't follow up, not on either of the 2 phone numbers I left with them. I suffered all weekend, and when I called first thing on Monday, I was told the doctor would be with patients all day and wouldn't be able to look over the information about the new pain until "Sometime this afternoon". I'll never go back to him.
2.0 Rating
November 12th, 2015
Extraneous Charges and Rude Nurse
5.0 Rating
September 10th, 2015
One of the best doctors in the USA
I know that Dr Gerace is known nationally for his diagnostic acumen and procedural skill, but he is never too busy to answer a question or fully explain his findings and recommendations. I have been a fan since I was in medical school. I send all of my family members to him. His office staff is as excellent as he is!
5.0 Rating
July 20th, 2015
Excellent first appointment
My experience with Dr. Geraci was very positive. The office was very professional, the staff was courteous and friendly, especially for a Monday morning. I had a short wait time (< 15 minutes) which gave me enough time to complete the patient history paperwork which I reviewed later with both the medical assistant and Dr. Geraci. I found Dr. Geraci to be gracious, professional, knowledgeable and experienced. He did a thorough physical exam and knew precisely what my issue was even prior to reviewing the imaging completed. He answered my questions, gave me a group of exercises, set me up with a local PT visit and said his office would call me shortly to see how I was progressing with the exercises and PT. I had enough time to speak with Dr. Geraci and I appreciated his down to earth approach.
5.0 Rating
May 14th, 2015
Saved my life
An MRI revealed an issue of degeneration and herniated disc at my L4-L5....I went to a neurosurgeon who wanted to do a spinal fusion, which I didn't feel I needed, because physical therapy was going well and I wasnt in pain....I went to Dr. geraci for a second option and I really feel like he saved my life! He assured I was not a candidate for surgery. Reaffirmed that my gut instinct to not do the surgery was right. He gave me more tips to work on with my physical therapist and I have been doing very well...who knows what could of happened if I didn't go to him and trust my instincts. I didn't feel like he was demeaning like some of these reviews said. He spent a ton of time with me and answered all my questions. I thought he had wonderful bedside manner. He is a life saver!!!!
4.0 Rating
April 21st, 2015
Didn't listen
5.0 Rating
December 12th, 2014
i cannot rate on accurate diagnosis yet i have only seen him twice
1.0 Rating
October 19th, 2014
I'd think twice before seeing him...
He speaks down to his patients, Does little to NO patient education about procedures and if you call to speak with him you play telephone tag with his receptionists, never speaking directly to him. If you have any problems after hours he is NOT on call. Staff is great, but they aren't the ones treating the patients.
2.3 Rating
July 21st, 2010
I saw Dr. Geraci many years ago and was satisfied with the treatment.I just went back to him for a brand new injury. He could not have been more condescending or dismissive to me. This was not the way I remembered him at all. I won't go into specifics but I am still stunned by what went on at my visit and I am looking for a new doctor.
3.7 Rating
April 18th, 2010
Gave Up
I liked Dr. Geraci but changed doctors because EVERY appointment my son and I had (8 combined) we had an average of 2 hours wait time each. Even when I had a 7 am appointment, I had to wait an hour and a half to be called to a room, then another 25 minutes for him to come in. When my son and I had appointments scheduled on the same day we were there for a total of 4 hours and 45 minutes before we were both done. No respect for patients time and schedules.
5.0 Rating
October 14th, 2009
SETTING A STANDARD
Throughout my six years of being treated by Dr. Geraci, I have found him to be not only a highly skilled, knowledgeable and practiced doctor, but also a caring, noble and compassionate man of great integrity. His wisdom, peerless expertise, recommendations and hands-on approach with his patients, is, in my view, outstanding. Equally, Dr. Geraci is also widely renowned throughout the medical sphere in the Buffalo area and beyond. He and his dedicated team have truly made an immense difference in the quality of my life, as a result of two near fatal injuries. In any area of practice, reputation is hallmark, and Dr. Geraci certainly stands on his.
Nearby Doctors

Dr. Michael Geraci Jr is similar to the following 3 Doctors near Buffalo, NY.