Rate Now
Share Your Experience
Have you seen Dr. Michael Greenley?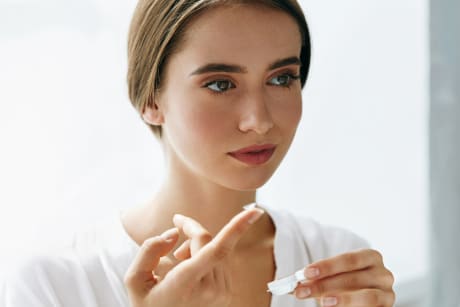 Contact Lens Care
A complete overview of what you need to know about your contact lenses.
50 Ratings with 26 Comments
1.0 Rating
August 10th, 2017
Stay away!
1.0 Rating
June 3rd, 2017
Disappointed
I had been seeing Dr Apple for many years. Once he passed I WAS PASSED to Dr Greenley...I saw him once to give him a chance and I am sorry I wasted my time. Dr Apple he is not. And now I am trying to get my records sent to a new Dr and NOBODY is doing it. I have even had the dr's office call. STAY AWAY
1.0 Rating
May 20th, 2017
The worst
1.0 Rating
May 2nd, 2017
Horrible...:(
I was so disappointed. I had high hopes that Dr Greenley would be the one to fix my dry eye issue. Nope..He was rude, quick and brisk. He didnt even listen to my complaints. I paid my 45.00 copay. Recieved about 5 minutes of his time..and then I recieved a bill for 259.00 after....NEVER NEVER AGAIN...Totally unprofessional...Once again So disappointed
1.0 Rating
April 10th, 2017
uncaring
1.0 Rating
February 25th, 2017
Awful
1.0 Rating
February 21st, 2017
Miserable experience with a miserable so-called doctor
Just an awful experience. Greenley had no time to answer any of my questions. Just wanted to get to the next patient and the few words he did say were belittling and just wanted to get me back there for more money. Well, that will NEVER happen and anyone reading this post should take heed.
1.0 Rating
February 6th, 2017
Rude
I saw Dr Greenley for the first time last month. I felt like I was in a market..5 minutes with me. after I waited for 45 mins to get in. Very Rude. Staff was rude One of the techs was nice but that was it. The girl at the front desk was getting yelled at by someone in the back in front of patients. A total waste of time DONT GO
1.0 Rating
January 12th, 2017
Terrible.!
Dr Greenly and staff are rude and inconsiderate. All that Doctor thinks about is the money signs. I think before I even came in he could see the money he was going to try to get from me. Why do Dr's not care about the people anymore? As for the staff.? Just plain rude and unprofessional. Im telling you..Dont go there..Find someone else.You will be sad if you do go there
1.0 Rating
December 28th, 2016
Poor excuse for a physician
1.0 Rating
November 1st, 2016
Extremely unprofessional
1.0 Rating
October 1st, 2016
Unsettling
Greenley didn't even say hello when entering the exam room. He then proceeded to lecture me on how I am GOING TO GO BLIND! because my eye drops ran out and they never give me enough to last a month. Not my fault but he sure treated me as if I were a 6 year old. Greenley runs people in and out and you can see the dollar signs in his eyes. He is overbearing and has no idea on how to be compassionate and cares for only himself. I would give him less than 1 star if I could. Hopefully anyone reading this has another choice for an eye doctor as I have dropped him (along with my wife) and will actively spread the world to the medical community and friends about my experience. PS I tried to relay these thoughts to Greenley but he would not respond to my call.