Rate Now
Share Your Experience
Have you seen Dr. Michael Groff?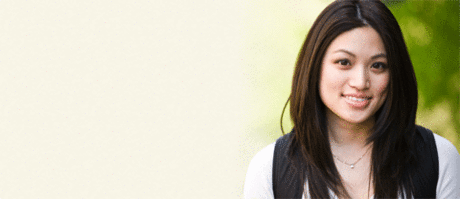 Birth Control
Get the facts about birth control so you can decide which type is right for you.
Quality Rating
Highly Satisfied
38 Ratings with 11 Comments
5.0 Rating
March 16th, 2017
Great Surgeon!!
I can't say enough positive things about Dr Groff. I feel blessed to have him as my surgeon. I was referred to him by my Neurologist for an ACDF surgery. He is extremely knowledgeable and put me at ease with his confidence and kindness. If he questions anything at all regarding your situation he will thoroughly investigate the matter with others in the field as an extra precaution and is thorough in his explanations to you. You can be confident knowing that you are in extremely good hands with Dr. Groff!
2.0 Rating
December 6th, 2015
Forgotten About
I waited 30 minutes in his exam room, I was forgotten about. The visit was less than 20 minutes, he was rushing off to an out-of-hospital appointment. The good Doctor said everything is fine . . . . unfortunately, it's not fine ~ No doubt he has done wonderful work for some folks, however, I'm not one of them and I'm am not impressed.
5.0 Rating
April 17th, 2015
What can I say....He is brilliant!
5.0 Rating
April 27th, 2014
I had my first consultation with an orthopedic surgeon who told me I would need ACDF surgery within 3 months. I am very glad I met with Dr. Groff for a second opinion. Dr. Groff did not down play my condition, but recommended physical therapy saying I was not in need of the surgery. He also said if I did well with PT and kept doing the exercises I was given, I may not need surgery for years. I found Dr. Groff to be very approachable, sincere and sypathetic. I felt I could trust him and that he made the right diagnosis for me. When and if I need the ACDF surgery, I am going back to Dr. Groff.
5.0 Rating
October 18th, 2013
Overall Good Experience
I went into the appointment with the diagnosis of stenosis of the cervical spine in several areas, due to bulging discs, ranging from mild to mild to moderate. I have had many symptoms over the years, but for the past six months or so they have been almost unbearable. I went to the appointment hoping and expecting to hear my options for surgery or even surgeries, but left with a referral to see a Physiatrist. When I first heard that I was not a candidate for surgery I was very upset, but Dr. Groff patiently explained to me as he showed me on my MRI how my nerve was not compressed so I had other options first. He answered all my (and my girlfriend's, AND my mother's) questions without rushing us, and he did it with a sense of humor. I would absolutely tell a friend to go see Dr. Groff. I only gave him 3 stars for "Follows Up After Visit" because he didn't, but I honestly have never come across a Dr. who has.
5.0 Rating
July 13th, 2013
Excellent doctor, excellent experience
I'm surprised with some of these reviews. Dr. Groff spent an hour with me on my first visit, listened to all my concerns, answered all my (many) questions. I was scheduled quickly for the needed surgery. His staff, in particular Pam McColl, couldn't be more responsive, helpful, or kind. I'm only 3 days post-op, so I can't comment on follow up yet. My only disappointment is that he didn't visit me in pre-op before my surgery, or in my room before discharge. But overall, I couldn't be happier.
5.0 Rating
November 13th, 2012
Excellent, caring doctor
1.0 Rating
June 12th, 2012
Little or no empathy
1.0 Rating
October 3rd, 2010
I was very disappointed.Dr Groff being the chief of spine surgery.I waited 4 months to get an appointment and the day came.They took me right into the room where I waited over 45 minutes for him to spend 10 minutes with me.Dr. Groff was very cold and uncaring also he made no eye contact with me.I went there for him to go over MRI with me and I had questions.He had no time for that.I never been so rushed in my life.He spent about 10 minutes with me.I pay a lot of money for medical insurance that wasn't right.He didn't take me serious at all.I am not a pill seeker so I don't no what his problem is.He had a miserable attitude and I didn't deserve that.I went to him for help.I guess when you make a name for yourself your patients don't matter anymore.I've had other spine surgeons tell me many different things wrong with my back.One said I needed major surgery.He says no.That's all he said.Then he said you only have a little degeneration otherwise your back is healthy.I have several other reports stating different.I am in severe pain every day and he didn't want to here about it.What a waste of time.I felt so discouraged when I left there.I felt like crying.I was in shock that he didn't want to here anything I said.I will be switching from Beth Israel hospital to mass general where they are more caring.
5.0 Rating
September 29th, 2010
5.0 Rating
June 29th, 2017
Nearby Doctors

Dr. Michael Groff is similar to the following 3 Doctors near Boston, MA.