Rate Now
Share Your Experience
Have you seen Dr. Michael Gross?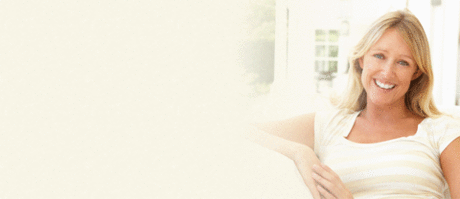 Hysterectomy
Learn about why this procedure is performed, who gets it done, and the different types of surgeries available.
Quality Rating
Highly Satisfied
39 Ratings with 11 Comments
1.0 Rating
March 28th, 2016
arrogant
After being diagnosed with IC by three other urologist in San Antonio I moved and went to see Dr. Gross. He told me I did not have IC and preformed surgery. I have been in more pain every since. Even though I expressed several time the pain I had, he made it clear he was not interested in seeing me again. He told me he did nothing wrong.
5.0 Rating
November 13th, 2015
5.0 Rating
September 24th, 2015
He performed my husband's vasectomy 10 years ago and we were impressed then. So when my husband's PSA kept climbing, we returned to Dr. Gross for a consult. He did a biopsy and found my husband had Prostate cancer. He carefully told us about all the options for treatment and gave us the name of a radiologist for a 2nd opinion. We all agreed upon surgery as my husband is only 47 and we all thought it was best to remove it now, and Dr. Gross did the surgery 6 weeks later. Seven months out and my husband is doing so well with minimal complications. ED is an issue right now, and may be for a while longer, but Dr. Gross has been proactive in giving my husband medications to help the process along, and it's definitely working. We have been nothing but impressed with him--he is kind, smart, attentive and skilled.
1.0 Rating
September 3rd, 2015
Pt.
4.0 Rating
February 15th, 2015
1.0 Rating
May 13th, 2014
Horrible service
The staff and doctor are very rude and have an awful attitude. I was 10 minutes late for my vasectomy appointment and they made me reschedule. I explained my wife and I had to rush home from work in the middle of the day to make it and we were late. The ladies upfront were so RUDE!! They said he had a tight schedule and couldn't fit me in, there was no one else in the waiting room, just me. If they hadn't been so nasty about me being late I wouldn't have minded so much, but I took days off work to do this and had to miss half a days work and they couldn't work with me, I waited about 10 minutes in the waiting room on my first consultation, they didn't need to reschedule then. Very unprofessional staff who like to have power trips, I will go somewhere else.
2.3 Rating
May 31st, 2013
Poor service by nurses
The doctor is OK. The nurses are terrible. They put me through a voice mail and I leave the voice mail of what my concern is but they never return the call and get it straight. May be they are just busy and don't care of how patients feel. They want us to leave a detail information but they don't come back with detail instructions as to what we need to do. Two phones calls and two phone messages but nothing working out.
5.0 Rating
May 21st, 2013
Outstanding Doctor
The best! Very straight forward. Knows his field. He is very, very smart and very easy to talk with. Explains just what is happening in my terms, not medial terms, so that I understand. Open to any question and responds very well to concerns. Staff working with him is great. They know their skills as well. He is the finest I've met in urology and I trust him implicitly.
5.0 Rating
August 28th, 2011
Superb Doctor
2.3 Rating
May 18th, 2011
FInd another Urologist
I waited 45 minutes before I was taken back. Waited another 15 minutes to see him. Then moved to another room to wait another 15 minutes before even being assessed. I was referred by another Doctor to see him for a specific problem. He took it upon himself to look for other problems not covered by my insurance without letting me know. Now I'm stuck with the bill, unwilling to work with me on total. My advice, look for another Doctor. The Doctor which referred said he'd do the same.
5.0 Rating
February 11th, 2011
nicest physician
If you need a urologist in the north TX area look no further! He returns calls personally, the office staff is very friendly and professional! He takes care of my kidney stones and is always available to see w/ hardly no appointment needed. He cares for his patients and that's hard to find especially in this economy being unemployed and without insurance!
5.0 Rating
April 24th, 2017