Rate Now
Share Your Experience
Have you seen Dr. Michael Guarnaccia?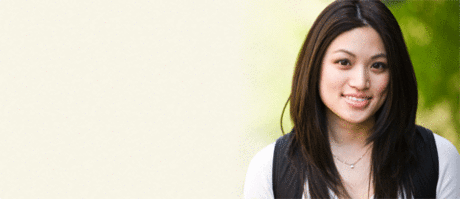 Birth Control
Get the facts about birth control so you can decide which type is right for you.
51 Ratings with 27 Comments
1.0 Rating
March 7th, 2017
1.0 Rating
July 27th, 2016
Horrible Experience
I would never recomend him nor Colombia Fertility. This is the most inept place ever. The doctor does not review the file before seeing the patient, is extremely abrasive, gets annoyed with questions, completely unprofessional but yet arrogant, etc... Run from him and this place. If my wife and I had any other options as we were receiving the IVF grant we would go elsewhere. I hand delivered documents that they did not have.
1.0 Rating
July 23rd, 2016
STAY AWAY - Rude, impersonal
He was absolutely the worst doctor I have ever seen. I would not recommend to ANYONE. I have decided to do IVF somewhere else that is more expensive than Columbia just to stay away from him. He had no interest in answering any of my questions, completely impersonal. IVF is a very emotional and personal experience and he had zero bedside manner. If I could give him 0 stars I would. 1 star is WAY too high for this doctor.
1.0 Rating
June 3rd, 2016
Terrible
I'm sure he is a very knowledgeable doctor in his field, his arrogant attitude won't let you forget it. Terrible bed side manner, clearly annoyed with questions, rushes you in and out as fast as possible. These are awful traits in any MD, but especially one in such a personal field. I'd recommend going elsewhere and saving the frustration
1.0 Rating
October 3rd, 2015
Horribe
1.0 Rating
July 28th, 2015
1.0 Rating
April 4th, 2015
Run the other direction
A class act! Stay away from him!! Very poor besdside manners. Arrogant.
1.0 Rating
February 23rd, 2015
Stay Away
We called him, "Dr. Loud Talker." He's a bully that thinks talking loudly will stop you from asking questions. He makes you feel uncomfortable from the start and I don't think he likes people at all. He's the head of the department and makes many behind the scene decisions so I'd avoid Columbia completely just to avoid having anything to do with him.
1.0 Rating
February 4th, 2015
1.0 Rating
January 1st, 2015
Nothing but a Mor@n thinks he is starter then you and talks down to you like you are not educated. When you start asking questions he gets more upset and start talks down on you even more. In reality he not too smart himself since all he knows about is the fertility treatment where he tries to convince the patients to get the treatment not treat any issues. All he cares is making fake unreliable findings to provide treatment to make money for the clinic. Avoid with all means.
1.0 Rating
December 18th, 2014
****WARNING****
1.0 Rating
January 6th, 2014
Office poorly run/discourteous staff
I made an appointment to see Dr. Guarnaccia a month in advance. His office told me to arrive 15 minutes before my scheduled appointment at 9:30. The appointment was on a day with horrible rain and flooding. A 45 minute trip took over 2 hours. I called around 9:15 estimating I would arrive at 9:45. They said they'd call be back if it was an issue so that I could turn around. I arrived at 9:45 and waited 15 minutes for them to figure out what to do. They said I could complete the paperwork but that I would likely not see the doctor so I should reschedule. By the way, they told me to expect to spend 2 hours in the office for an initial visit. I'm sure he didn't have 2 hours scheduled with me. The hour plus of paperwork could have been completed later. There are dozens of centers in NYC. If they can't accommodate my delay in a horrible storm, I will find another place.
Nearby Doctors

Dr. Michael Guarnaccia is similar to the following 3 Doctors near New York, NY.