Rate Now
Share Your Experience
Have you seen Dr. Michael Fleisher?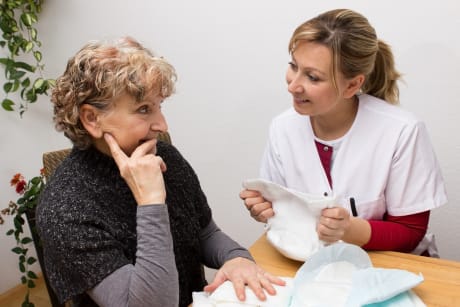 Urinary Incontinence
Learn about the symptoms and causes of urinary incontinence or urge incontinence.
29 Ratings with 8 Comments
5.0 Rating
August 4th, 2016
Your I. Great hands with this doctor
Dr Fliesher is absolutely wonderful, caring and very knowledgeable! He was up front and precise. Explained all the test that were needed and why we had to take one step at a time. His Nurse in East Brunswick is very helpful, she took the time to watch over our son so we could go over the films with the Dr so we could understand and ask all of our questions and we have a lot. I would highly recommend this dr to everyone
2.3 Rating
January 26th, 2015
Worst receptionist
Person taking appts is very rude.. I was looking for an appt as early as possible but she said unless he is sick she cannot give an appt(in a very rude tone), after a week when i called to get an appt immd as my son was sick, she said go to emergency. If its an emergency dont i knw to take him to emergency?
5.0 Rating
November 22nd, 2013
great doctor, bad staff
Dr Fleischer is great. Wonderful in his explanations, awesome in bedside manners & handling my son. We've been to see him 3 times already..our 4th coming up, within 26 months. He puts us at ease..my first visit, I thought he was trying to undermine the situation, but then he showed & explained the sonogram, which many doctors don't do anymore these days. Having said how great he is, his East Brunswick office staff leaves something else to be desired. They have no people skills. They don't greet you, even when they look up and make eye contact! You stand at the desk to check in and even the person on the other side of the counter doesn't acknowledge your presence! Am I invisible? I really hope it's not my color that gets this treatment! Oh, they acknowledge you when they want your payment though..but only after you already signed in and you've waited 15 minutes.
5.0 Rating
February 17th, 2011
Excellent!
Dr. Fleisher is an excellent doctor and he has fantastic people skills. He understand that parents are under stress consulting a doctor for a condition of this nature. In our case my 8 month old son needed surgery and he put us at ease and explained everything thoroughly. Dr. Fleisher was the only doctor who would take our insurance so I was worried about what type of doctor we would end up with, but after doing research I found out he and his practice have an excellent reputation. The staff was always warm and friendly and accommodating. My family is very grateful for the care we received, thank God.
5.0 Rating
February 3rd, 2011
Loved this Doctor
1.0 Rating
January 4th, 2011
Their office staff is the worst out there.
I had difficulties scheduling an appointment. Their secretary from their Long Branch office is too extreme. How a person like that can be still at work? I am not expressing any opinion for the doctors though. However, they need to find the right staff. Even though I had recommendations, I decided not to deal with them. Their secretary may ruin a perfectly good day of yours. She is an idiot with powers. Stay away!
5.0 Rating
March 19th, 2009
Dr. Fleisher treated my son.
5.0 Rating
November 2nd, 2016