Rate Now
Share Your Experience
Have you seen Dr. Michael Hubers?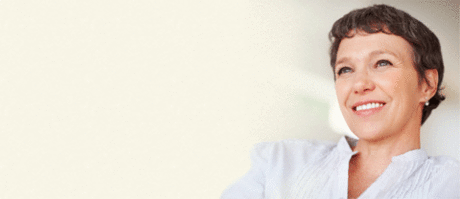 Fibromyalgia
Get the facts about fibromyalgia, including the symptoms and conditions that may be related to it.
Quality Rating
Highly Satisfied
69 Ratings with 16 Comments
5.0 Rating
July 31st, 2017
Caring Profrssional Doctor.
Dr. Hubers has exceeded my expectations. Any wait time at the office is well worth it because when it's your turn he takes whatever time you need with him. He answers all questions fully. Dr Hubers also seems to really care about my well being. It's only been 4+ weeks since my surgery. I admit to being apprehensive about needing the other knee fixed but I have supreme confidence in Dr. Hubers. He's awesome.
5.0 Rating
December 19th, 2016
Great doctor. Great staff. All are very caring.
Dr Hubers and his staff are wonderful. I have been having issues with my knee in the past. I was seeing a different doctor for this. Multiple surgeries later still no relief. I e and that doctor pretty much said deal with it. The moment I walked into dr Hubers office I felt like my knee problem mattered and everyone did what they could to try to help me. I still have a way to go but I feel confident that I will be cared for. I just wish I went to see him a while ago.
5.0 Rating
October 16th, 2016
Great hip replacement experience
I'm three months post-op with LTHR by Dr. Hubers. He did an excellent job on my hip replacement. It's been only three months and I'm back to all regular life activities with no limitations AND I've been able to do exercise such as cardio kickboxing, resistance training and Zumba already. I'm a fitness instructor and am going back to teaching classes in two weeks. The horrible pain of arthritis in my left hip is gone and I only have residual muscle stiffness and not fully returned ROM, which I'm working on restoring daily and I know it can take up to a year for those things to get better. However, being able to go back to my fitness pro job after only three months is awesome! My only fly in the ointment is my rapidly deteriorating right hip. But when the time comes, I know I'll be scheduling the replacement for my right hip with Dr. Hubers again. He's a true specialist and I couldn't be happier with my results. I'm very thankful for his work!
5.0 Rating
June 30th, 2015
4.0 Rating
June 21st, 2015
One of the Good Guys
Dr. Hubers took his time explaining everything before hip replacement surgery, and he did impeccable work, allowing me a good recovery pace. He was not quite as interested in taking time to ask questions at the first post-op appointment, and I had to request a physical therapy prescription, as he did not think it was needed, which I found rather surprising. Still, the important part is that his office people are great, he has as good a bedside manner as they come, does good work, I did NOT get an infection, he visits you after the procedure, and does respond to your needs and desires afterward. Another happy customer.
5.0 Rating
April 2nd, 2015
5.0 Rating
April 9th, 2014
He did a wonderful job on my revised hip replacement surgery
If you have hip pain...read on! I had a hip replacement five years ago by another doctor and was always in pain. I saw a few other doctors about revised surgery but was told the second surgery was worse. I saw Dr. Hubers and he did the revision. The procedure was so much easier than my first surgery. I have no pain and my hip feels just like my unoperated hip.
5.0 Rating
January 22nd, 2014
Nothing short of awesome!
I went undiagnosed with hip dysplagia my entire life until a 3 day hospitalization led my general doctor to request (one of the best) ortho docs to look at my x rays since the case was stumping them. It was at this time that Dr. Michael J. Hubers diagnosed me and had explained in great detail how I was born this way, what occurs to the joint in patients with this condition, and why eventually total hip replacement is needed and that its best to wait as long as possible and be conservative in treatment. He explained countermeasures and set up steroid injections to get me out of hospital and back at it again but it didnt work as we might have thought. Im very fortunate to say Dr. Hubers will now be performing right total hip replacement on me. I already feel empowered by his diagnoses and know that there is a light at the end of the tunnel. I will warn you it is incredibly difficult to see him in a timely fashion but when you do get your appointment with him you feel like you are his only patient. He takes the time with you. This doctor is in demand because he is worth the wait. Id also say, I wouldnt want to be anywhere other than the ortho floor of Beaumont either. Best doc and best nurses. Cant wait for my surgery date!
5.0 Rating
June 1st, 2013
Dr, Hubers came very highly recommended by friends in the medical field and now I know why. My results have been nothing less than amazing. Please don't expect these same results...I have been told by Beaumont PT and OT that my recovery has been beyond exceptional. I was discharged from the hospital less than 48 hours after my total hip replacement and I was able to walk on my own completely unassisted by a walker or a cane. Again DO NOT expect these results! Through Beaumont's Sola Life and Fitness I was provided a pre operative workout that I worked hard at it for four weeks prior to my surgery... this along with a very talented surgical team made all the difference in the world for me. I am now 5 days post op and I am experiencing very little pain and fatigue. I am being very careful to follow my hip precautions which will continue for six weeks and not to over exert myself. But imagine my elation with being able to be semi independent and mobile. Beaumont offers their hip and knee surgery patients a 3 hour HOPE class prior to the surgery which covers all aspects of the process - pre op, surgery, post op and recovery. I strongly recommend this class it was very thorough and for me covered every question and concern that I had. I am feeling very blessed by how well everything has gone for me and thankful for my trainer, for Dr. Hubers, and the Beaumont surgical and recovery teams that worked with me.
5.0 Rating
November 30th, 2012
Thanks!
5.0 Rating
September 5th, 2012
Excellent
5.0 Rating
July 13th, 2012