Rate Now
Share Your Experience
Have you seen Dr. Michael Hyman?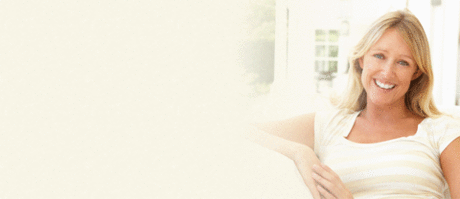 Hysterectomy
Learn about why this procedure is performed, who gets it done, and the different types of surgeries available.
17 Ratings with 4 Comments
5.0 Rating
August 9th, 2015
I have been a patient of Dr. Hyman since 2009. I have total confidence in his area of expertise. His bedside manner, professionalism and accurate diagnosis are a great asset. I have had the pleasure of getting to know Dr. Hyman as a person. He really does sincerely care about his patients. He has my full trust and has never misguided me. Always explains very thoroughly what is involved. I have had 2 major surgeries, both were a partial nephrectomy. And have never once had any problems! I will and have recommended him to others. I am sure you would have the same experience if you were to see him. What I would hope for in any doctor/surgeon. The best overall!
1.0 Rating
June 30th, 2012
Summarily Dismissed
So I re-visit Dr. Hyman about nocturnal urinary incontinence to see what he could do to help. (I am in my 70's and have been living with Parkinson's Disease for over a decade. After reviewing my current medication, he raised his head with a tight jaw, a grimace and red face. He then shook his head, rolled his chair back and away from me and my wife and as he closed the file said "No, I'm sorry. There isn't anything I can do." He stood up and left the room, leaving my wife and I dumbfounded that he offered NO SOLUTION except continued bed wetting and more night"s with little to no sleep. This doctor seems to have forgotten parts of the Hippocratic Oath: I will remember that there is art to medicine as well as science, and that warmth, sympathy, and understanding may outweigh the surgeon's knife or the chemist's drug.; I will remember that I do not treat a fever chart, a cancerous growth, but a sick human being, whose illness may affect the person's family and economic stability. My responsibility includes these related problems, if I am to care adequately for the sick.
2.3 Rating
October 21st, 2010
First doctor's office I've been in that I felt I should run out of. I went in for one procedure and the 'nurses' were prepping me for 2. They thought I was a different patient! All the nurses go in and out of patient rooms while you are waiting for the doctor. For your urinalysis you get stuck in the restroom as the pocket door sticks (they have a sign up to tell you how to get out). The Doctor apologizes for problems but doesn't seem to really care. RUN!
5.0 Rating
August 18th, 2010
4.0 Rating
August 9th, 2017
1.0 Rating
February 10th, 2015
5.0 Rating
January 7th, 2015
2.3 Rating
December 31st, 2014
3.7 Rating
December 11th, 2014
5.0 Rating
October 24th, 2014