Rate Now
Share Your Experience
Have you seen Dr. Michael Friedman?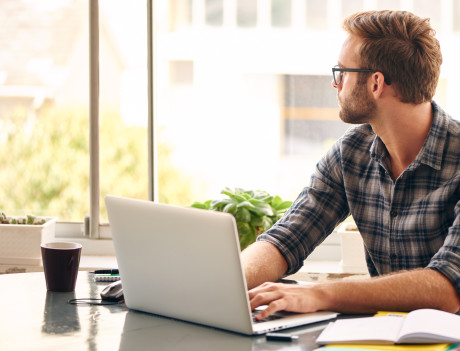 Adult ADHD
Get the facts about attention deficit hyperactivity disorder (ADHD) in adults, including the different types and symptoms of each.
11 Ratings with 5 Comments
5.0 Rating
July 6th, 2011
Helped me through a divorce.
5.0 Rating
April 20th, 2011
Great experience with a psychiatrist.
1.0 Rating
January 22nd, 2011
I would do your research before choosing a doctor.
I have had a couple of other doctors prior-some good, some bad. I would rank Dr. Friedman among the bad. I will admit that I went to him based on a re ...
5.0 Rating
December 3rd, 2010
1.0 Rating
February 22nd, 2010
Would not recommend
I have scoped out a few doctors over time in order to find the correct fit. I was actually referred to Dr. Friedman at a time that I was regrettably naive to the different options available to me.Dr. Friedman has been by far the most unprofessional doctor that I have seen. He is a child/adolescent psychiatrist (I am actually neither, though) that claims to also do therapy, but is not board certified (that should have been my first clue). Most psychiatrists are trained in medicine regulation and not so much in counseling, and Dr. Friedman did not seem to use any clear cut therapy style or orientation. His knowledge of medical treatments was not an issue. However, he drug out the therapy process and made misogynistic, berating, and racist comments along the way. All the while, he would only talk of his own life and family misfortunes as if it my responsibility to listen, and told me not to tell anyone since his daughter and me went to the same college. Then, he played the silent treatment game whenever it was my "turn" to speak. He would specifically make "threats" by stating how impossible it would be to get power over him--just a very pointless and demeaning comment. Based on his publications and professional affiliations, I think he selects for very specific patients-mostly younger patients of divorced or "narcissistic" parents-which is fine, but it easier for him to retain such patients, obviously, and not think outside the box, himself. Ironically, I felt like a child in the middle of divorced parents as Dr. Friedman was able to put me in a position where I felt pulled in different directions by different people in my life. As an adult, this was not an effective form of therapy for me....Additionally, he does not have an office staff nor does he work under peer supervision or advise, so he informally does all of his accounting. He claimed to have worked with my insurance company before (tricare), but instead was charging an unclaimed amount. When I left to find another doctor, he reported my balance (that I was making payments on, and after charging me for two appointments that I canceled by phone beforehand) to a collections agency without issuing me a prior receipt, which is a very illegal office practice. Luckily, I was able to pay off the bill before it was reported on my credit score.I just think that Dr. Friedman was only concerned with milking people out of their money, and with having an environment to disclose his own troubles, that of which he does not deserve. He is listed to have around 30yrs experience, but being someone who now works in the field myself, I feel he is a prefect example of someone who has not progressed along with the entire field of psychiatry.Everyone is different in what works for them, but the experience was not much help to me and just a waste of time. There are better and more economical options out there for both therapy and medical treatment.
4.0 Rating
September 11th, 2017
5.0 Rating
January 13th, 2017
5.0 Rating
November 9th, 2015