Rate Now
Share Your Experience
Have you seen Dr. Michael Katz?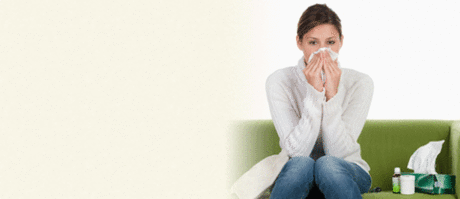 Home Allergies
Get the facts about indoor allergies, including symptoms, common allergens, and doctors who treat the condition.
20 Ratings with 11 Comments
2.0 Rating
February 27th, 2017
Dr Katz LACKS BEDSIDE MANNERS
5.0 Rating
August 30th, 2016
Dr Katz is a life changer.
I am 50 years old. I have had noticeable hearing loss since my late 20s; diagnosed with otosclerosis. Dr Katz has been my Oto, and Andrew Sperling my audiologist for approx 12 years. I used an in-the-canal hearing aid in my right ear for approx 2 years, then I decided to have surgery. In 2007 Dr Katz performed a stapedectomy on my right ear and in 2016 the same in my left. Both surgeries were life changing. The recent surgery was performed at the surgical facility right next door to Dr Katz's office. Much more convenient than going to a large hospital. The staff there (and in the regular office) was great. I wish I could remember all of their names, but Mary stands out. Thank you all for taking care of me!
5.0 Rating
August 24th, 2016
Patient
Dr Michael Katz has been amazing. he performed surgery with me about ten years or more ago. I experienced the same problem and went back to him. Again he is an amazing doctor and I would refer him to everyone that I know. He is patient, understanding and he answers all questions, no matter what they are. Thank you Dr. Katz and God bless you and your family.
1.0 Rating
August 13th, 2016
3.0 Rating
October 30th, 2015
1.0 Rating
September 12th, 2013
Horrendous wait times and greed
Horrible experience on my 2 visits, where I went with snoring/sleep apnea problems. Waited more than an hour both times after having an appointment, consultation was also with doctor checking and then vanishing for 10 minutes etc. Big bill for putting a camera up my nose which took 2 mins, that was later billed as a "surgery", that my insurance didn't cover. Final recommendation was for nose surgery, and only as I had done my homework online on comparison between no surgery and surgery options was I able to get the benefits/side-effects of both. The whole thing left a feeling that the doctor is biased towards recommending stuff that would make more money for them in my opinion. Doctor is competent, staff is decent, just horrendous wait times and overall too much greed for me.
1.0 Rating
March 5th, 2012
greedy doctor, waiting to suction money out of your pocket
I went to Dr.Katz as I had ear wax blocking my right ear. He fixed it up in 5 mins, by suctioning it out of my ear through a vaccuum like suction machine. And then this guy thinks it was a very easy problem to resolve, so let me just rip this patient some more. So he tells me that he would like to push an endoscope into my nose, just to see if everything is alright, and then puts in an endoscope for literally about 5-10 seconds, and obviously nothing was wrong, so he says everything is fine. It is only after I got my bill, that I noticed that he had charged $250 for the endoscope usage, apart from $200 for doctor visit fees. I think he did it very intentionally, knowing fully aware after looking such a close look inside my ear, that nothing else would be wrong with my nose. So, all you guys, be careful and very aware before you go in there, and even if you go in there, be very careful of what he is doing, and if whatever he is doing is really really necessary. Removal of ear wax could have been performed by any simple ENT doctor, and looking at the suction instrument, it was a piece of cake task, taking only 20 seconds. I ended up with a bill of $450 for taking 2grams of wax out of my ear finally. I am sure any other ENT specialist would have been less greedier than this doctor.
5.0 Rating
October 22nd, 2011
Best doctor ever!!!!!!
Dr Katz is fantastic!!!! He has treated both my children who are 4 and 6. His is great with kids and my children actually enjoy going to see him. He takes the time to explain everything so I can understand what's going on. He operated on my 6 year old for tonsils and explained everything beforehand. If you need to have your children see an ENT, he's the best!!!!!!
5.0 Rating
June 9th, 2011
Great doctor
1.0 Rating
April 21st, 2011
Rude and Condescending Doctor
I am rating this doctor to spare anyone else the terrible experience I had. Michael Kratz was very rude and condescending to me and my child. I took my three year old to see him, and he yelled at my toddler, then yelled at me for not holding him down. He was very forceful and harsh when trying to hold him down to look in his ears and nose. He did not have any patience or kindness towards my child nor I. I consider his behavior abusive.
5.0 Rating
July 30th, 2009
One of a kind
Dr. Katz was absolutely wonderful. He saw our daughter who was having recurrent ear infections. He is great with kids. He tried treating her with medicine first but eventually she needed tubes and she has done great ever since. He explained everything so we could understand. He is one of a kind and I highly recomend him.
4.0 Rating
April 12th, 2017