Rate Now
Share Your Experience
Have you seen Dr. Michael Rinaldi?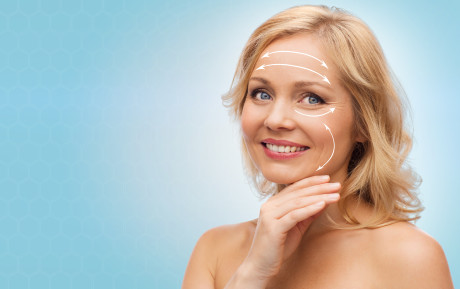 Facelift
Get the facts about facelift, including the visible signs of aging that different types of procedures can address.
35 Ratings with 11 Comments
5.0 Rating
February 11th, 2016
ENT Physician
3.0 Rating
July 8th, 2015
5.0 Rating
June 3rd, 2015
1.0 Rating
May 15th, 2014
This guy does not need to be practicing medicine. I went to him about three times. All three appointments combined he probably spent less than ten minutes with me. I was having a problem with my mouth and throat. He did order a Ct scan after I insisted, however when I went back to him so he could review the cd, his computer was so old that it would not work. He insisted that the cd was bad even though another doctor had reviewed it and I was able to review it on my own computer at home. On my last visit he called myself and three other patients in at the same time. Within 10 minutes all four of us were walking out into the parking lot together. He walks in asks you about two questions, and won't let you explain anything else. He starts writing and your appointment is over. My health concern was never diagnosed or resolved with him. I had to see another doctor. I have never felt so rushed or so uncared for in my life!!!!! Totally unacceptable!!!!
1.0 Rating
June 7th, 2013
I was impressed with Rinaldi at the initial visit. But, his attitude just before and after surgery was unacceptable. He was discourteous to those present before surgery and never contacted or had someone else notify my family during or after surgery. My family saw him in the hall over 3 hours after surgery and found out about the procedure then by pursuing him. At the follow-up visit in his Pace office, he had dozens of patients there, and it took me 2-1/2 hours to get called in. He would not answer questions, and I had to follow him into the hall trying to talk to him. I was told the next week that he was closing that office and I was on my own.
2.3 Rating
February 24th, 2013
sad womn
Dr. Rinaldi has been sooo good to me. I don't worry about you n tina. that is ur business. What is a DO? Is that a chiroprator? If not why can't chiroprators do what you think you do? my dad wad a chiropractor. That is the reason I came to you. I am so glad to know that chiropractors cam do surgery! Awesome.
1.0 Rating
November 24th, 2011
Sugical Post- Op Nightmare
For sinus surgery--2 hours late for surgery--no reason/no notification of running late. Dr. was called "his highness" by staff. Dr. did not show up for post-op appt. to remove packing--was out of town and had no back-up doctor. Patient was not notified. Patient had to call to rescheduled no one even knew he was in a post-op status. Surgical packing remained in for an additional 4 days. Still no Rinaldi. Had to search for another doctor to do post-op treatment and follow-up. Since this no follow up from doctor.
2.3 Rating
May 16th, 2011
Capable Doctor with side business
Doctor is capable, prompt, but abrupt with patients. Main complaint is his hearing test associate. Mr. Greene sold me two hearing aids with two year warranty. Now Mr. Greene no longer employed with Dr. Rinaldi who now doesn't stand behind two year warranty. It appears that Rinaldi and Greene had side business of selling hearing aids to patients after consulting with the Doctor. Kind of smells like malpractice.