Rate Now
Share Your Experience
Have you seen Dr. Michael Sinclair?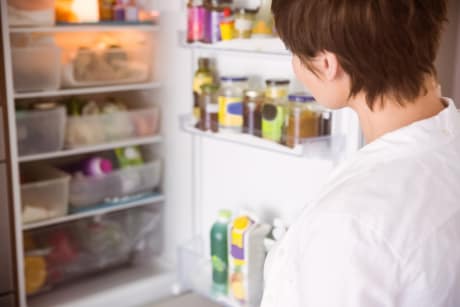 Binge Eating Disorder
Get the facts about binge eating disorder, including symptoms, causes and related conditions.
Quality Rating
Highly Satisfied
130 Ratings with 80 Comments
5.0 Rating
May 6th, 2017
Great Doctor! Love him!
Best Family medicine office ever! The doc is super friendly, very smart and above all he listens. The list of services he provides is amazing. I rarely ever need to go to any other doctor. Same for my family. They all love him. My daughter is 17 and she won't go to any other doctor. My son is 15 and he actually likes to go see "his doctor". Even my husband who is very hard to please thinks that Dr. Sinclair is a great doctor. I have switched all of my health care to him. Highest recommendation.
5.0 Rating
June 18th, 2016
Great Doctor, amazing results
5.0 Rating
June 18th, 2016
Great results, great price and a really great Docto
What a great office. Dr Sinclair was very nice, very smart and made me feel totally comfortable. During my consultation I never felt any pressure to buy anything. He answered all of my questions and helped me choose the right procedures for me. I ended up choosing laser hair removal, Botox and Juvederm. I am very pleased with my results. In 15 minutes he did my underarms, Brazilian bikini, happy trail and my toes. Very little discomfort. Within 3 days the hair just fell out! He also did my Botox and I got Juvederm in my lips. My Botox results were great. No bruising and a very natural result. My lips looked amazing, I got lots of compliments and again, no bruising. I will be coming back for sure and bringing my friends!
5.0 Rating
June 7th, 2016
Very good family doc with great bedside manner
This has to be the nicest and smartest family doctor I have ever had. He is so easy to talk to. He made me feel very comfortable. He provides a wide range of services....takes care of my whole family. He did my well woman exam. He took a mole off of my husband. He did my son's school physical. They all like him a great deal. The office staff is also very helpful. I strongly recommend him.
5.0 Rating
June 7th, 2016
Great family doc, smart and friendly
5.0 Rating
December 19th, 2015
A true Family Doctor
5.0 Rating
November 12th, 2015
Michael J Sinclair MD
Michael J Sinclair MD is a great doctor. It's hard to find a doctor in South Florida that is not a scam artist or a ripoff. This doctor is wonderful. He cares. He listens to you. He is very intelligent. He makes you feel very comfortable. He has great credentials. I give him my strongest recommendation.
5.0 Rating
October 18th, 2015
Amazing results from a very nice doctor
I did my research before I chose Dr. Sinclair. Dr Sinclair is extremely talented and he has lots of experience. He answers your questions without any sales pressure. He understands what you want and he is willing to work within your budget. The way he injects is amazing, no swelling, no pain or bruising. I have heard so many horror stories about really bad doctors and very bad results with Juvederm and Botox. There are so many bad doctors in this area. Now that I found him, I have total confidence. And to top it all off, he has a great bedside manner. I have been so pleased with my Juvederm and Botox results, I will never go anywhere else. When he got done with my fillers I looked so much better, not overdone at all. I highly recommend him.
5.0 Rating
October 9th, 2015
Excellent Family Doc
5.0 Rating
September 7th, 2015
A true family doctor with a great office. Very good in every way.
Very nice family doctor. He is meticulous and very well educated. He explains things very well. He is easy to talk to. He makes you feel very comfortable. Probably the smartest doc I have ever met. He also provides a wide variety of services which means less visits to expensive specialists. I strongly recommend him.
5.0 Rating
September 7th, 2015
Best doctor I have ever had. Highly recommended
I have been using Dr. Sinclair for a few cosmetic procedures. Now that I have seen how smart he is, I realized that he studies what he does to maximize my results. Now I use Dr. Sinclair for all of my medical needs. I was having irregular PAP tests and instead of waiting to see what happens he immediately did tests to find out exactly what was going on, and then he fixed it! He has also treated my hormones, cholesterol, helped me lose weight, improved my skin and treated my vertigo. He makes me feel very comfortable because I have my whole body monitored by one doctor. He discusses all the information regarding a situation and helps me decide what I want to do. And to top it off, I have never had to wait more than a few minutes to see him. His team is a wonderful group of ladies I feel like we are friends. I highly recommend Dr. Sinclair and his office.
5.0 Rating
August 23rd, 2015
Great Doctor, highly recommended
Very happy that I met this doctor. South Florida is filled with scam artists and bad doctors. It's hard to find a really good doctor. Dr. Sinclair is great. Very easy going bedside manner, very smart, easy to talk to. He was able to figure out how to help me after just 1 visit. His staff is also very nice. After I started seeing him, I found out that he also is a very talented cosmetic physician. He has done my Botox, Juvederm and Laser Hair Removal and I as happy as I can be with the results. Highly recommended.