Rate Now
Share Your Experience
Have you seen Dr. Michael Sullivan?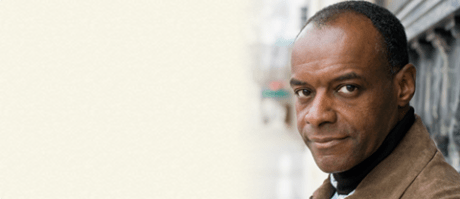 Colonoscopy
Get the facts about colonoscopy, including how and why it's done and doctors who perform the procedure.
20 Ratings with 4 Comments
1.0 Rating
June 23rd, 2017
I went to Dr Sullivan for 2 yrs with left side pain he did test but I got no better I told him I needed surgery for someone to look and see what was wrong I had surgery schedule twice and he talk to the Drs and then they refuse to fo it it had me on linzess 290 and told me ij would be in it the rest of my life than God for Dr Steptoe who sent me to Cleveland Clinic they done tes t found out my stomach wasn't emptying right and my bowel was slow and I had gastrophesis on March 7 I had my colon removed my large ok intestine they took my gallbladder which was full of stones no one ever thought to ck that and my appendix they left enough to do a reversal in July or August I thank God every day for Dr Costa and his team I would have died if I hadn't of found them when I did I had feces that had been packed in me for a very long time I am on the mend looking forward to have my reversal if things aren't going the way u think speak up do quit ask questions and get a second opinion I will never go back to Dr Sullivan I gave him two yrs of my life that I could have enjoyed so please think twice about it
2.0 Rating
January 5th, 2016
Don't waste your time.
I had problems after an endoscopy. They have done absolutely nothing to help me. I still can't eat or drink without choking. I'm not even able to keep enough fluids down to stay hydrated. Dr. Sullivan himself is nice but his nurse practitioner, Shane Barger, is an idiot. He must be new because he seems to know nothing about GI issues. Don't waste your time or money going to see him. You will not get anything done. It's pointless to even try.
4.0 Rating
March 24th, 2015
Never on 5 years saw him on an office. Only for 2-3 minutes prior to a procedure
1.0 Rating
July 11th, 2014
My experience with Dr Sullivan is one I hope to forget. He ordered meds and antibiotics and then never followed up on how I was doing. He told me to maintain a gluten free diet but I wasn't even in one. His bedside manor was uncaring. For my endoscope I felt like cattle being rushed in an out of a milk parlor. While waiting in a packed waiting room one of his nurses came out and said we don't care how long it take non of the staff will take lunch till we get you all completed . I was rushed back given an IV and then sat in a waiting room for 15 mins. Totally unclean and unprofessional. He didn't explain what was going on before my scope or what to expect right after my endoscope my throat felt worse after my scope and I could swallow the pain was so sever I couldn't even swallow spit, I was in tears and had to beg them to help me with something for the pain. He couldn't explain why I was having pain. I was told just go to the ER. Four days later still in pain called his office they said we can't help you your pain is from nothing we did go to the ER. I would Never recommend anyone going to him I would rather go to my horses vet.
1.0 Rating
June 24th, 2017
1.0 Rating
June 23rd, 2017
5.0 Rating
December 29th, 2016
5.0 Rating
November 7th, 2016
3.0 Rating
October 17th, 2016
1.0 Rating
June 30th, 2016