Rate Now
Share Your Experience
Have you seen Dr. Michael Friedman?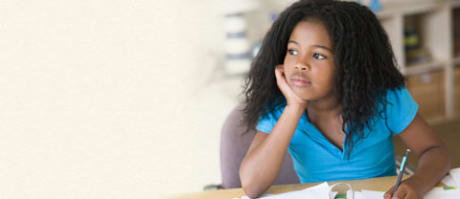 ADHD
Attention Deficit Hyperactivity Disorder (ADHD), including the different types and who gets them.
27 Ratings with 15 Comments
1.0 Rating
August 29th, 2017
FAKE ***** RATINGS
The perfect 5 star ratings are fake. After so many bad "real" reviews, some shill comes along and writes a 5 star review. Don't be fooled, the bad reviews are the truth and the real Dr. Friedman. I would highly doubt that this little sadist doctor has much or any real patients. He is a play for pay doctor and will write just what the insurance company wants to see. He has been doing this for years and years. Just read the real stories about Friedman, I 'm sure you can spot them. He is a very scary doctor who is emotionally bankrupt. It's all about the money. 12 patients a day for a grand a piece. Friedman's real job is to close your claim and he does it behind a closed door.
5.0 Rating
August 16th, 2017
Efficient and thorough
Dr. Friedman helped me through a particular rough patch after moving to Seattle from across the country, starting a new job and dealing with depression and anxiety. He was VERY thorough and very helpful. Definitely not one of those doctors that tried to wring every dollar out of you. Would highly recommend
1.0 Rating
May 19th, 2017
Don't believe the five star reviews
The below comment about Friedman is right on. I doubt if Friedman even has a practice as he is the "STAR PLAYER' for ExamWorks and MCN. When you see Friedman you are in the presence of pure evil. You will remember his report about you for the rest of your life, as it goes beyond the pale because doctors without a conscience have no remorse. No one is ever going to stop him, as he is well protected by Provider Review, and they have seen and heard the same complete over many, many years. It's all about the money and corporate greed will always take precedence over a human life. It is a fact, truth and reality!!!!
1.0 Rating
April 27th, 2017
WA State L&I
If you are seeing him for a state claim- he won't spend any significant time with you- he will dictate your answers as you are giving them and if you try to point out something isn't accurate he'll accuse you of being uncooperative or changing your answers. Be prepared to be shocked when you get his report because it will have things in it that you didn't talk about- and his "findings" will be in favor of the state. If its a pain issue from an injury he will say it is all in your head- even if x-rays show otherwise
5.0 Rating
March 29th, 2017
Dr. Friedman has taking care of me for years. He is conscientious and compassionate. He has helped me figure out my problems. His technique allowed me to discover why I felt the way I did and do something to make it better.
4.0 Rating
March 16th, 2017
4.0 Rating
February 28th, 2015
A lot of the reviewers are commenting on Dr. Friedman as an IME. These people have an axe to grind; they were denied benefits because he reviewed their cases and found them lacking. Negative reviews are to be expected. I have nothing to do with the IME process; I went to Dr. Friedman as a private patient for psychoanalytic psychotherapy. Summary: Friedman did a lot of good for me. He got me thinking, he helped me open up some things, and he even helped me resolve some things. He pointed out what now seems obvious but was utterly obscure at the time. He's not perfect (good luck finding that!), but he's worth talking to. You won't find an analyst who is more committed to the process. However it works out, you will be enriched. If you have some time and money, give the process a chance.
1.0 Rating
January 2nd, 2015
Really? You can't possibly believe what you said about me.
1.0 Rating
June 23rd, 2012
you don't stand a chance IME
Seeing DR Friedman for an IME for an LNI claim? You don't stand a chance. These LNI dr's that are members of LNI's Panel have a long standing relationship with the companies they subcontract through and are used because they can be expected to find nothing related to the job of injury, low ball you on your disability, or just say your as good as new. This man is without a soul and you are going to best devastated when you read his report to LNI.
5.0 Rating
May 30th, 2012
Excellent physician
1.0 Rating
April 18th, 2012
not a nice man