Rate Now
Share Your Experience
Have you seen Dr. Michael Yu?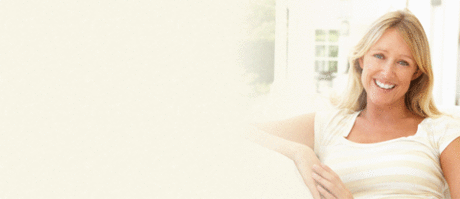 Hysterectomy
Learn about why this procedure is performed, who gets it done, and the different types of surgeries available.
36 Ratings with 13 Comments
1.0 Rating
November 1st, 2016
Denied treatment
My 82-year-old father has been a patient at Dr. Yu's practice for years, mostly seeing Yu's partner until the partner retired. We have interacted with Dr. Yu in the hospital and in the office. We have been unhappy for some time with - the NON-return of phone calls (not slow return...actually not returning calls) - length of time (weeks) to get test results, even though the doctor has the results - rudeness of some of the staff - abruptness of staff and Dr. Yu Today's incident means we will find a new doctor: This morning my father's indwelling foley catheter became blocked. A blocked catheter quickly becomes uncomfortable and then painful. This has happened multiple times before. The solution is simple: remove the catheter and put a new one in. Today, the timing of the blockage was such that my father could simply go to Dr. Yu's office to have the catheter changed. The office opens at 8:30 am. When my father arrived at 8:31 and explained his need for a catheter change, he was told that they were too busy to see him. He was FORCED to go to the ER. The nurse/receptionist actually told him to go to the ER. So, despite being in some physical distress, my father left Dr. Yu's office, drove himself to the ER, parked, walked in, got triaged, went to a room, changed into a gown, saw a nurse, saw the doctor, saw another nurse to finally change the catheter, worked with registration, received a prescription for antibiotics, signed papers, and was released. Unbelievable. And unacceptable.
1.0 Rating
August 19th, 2016
4.0 Rating
February 3rd, 2016
1.0 Rating
July 19th, 2014
Unhappy Patient
1.0 Rating
August 25th, 2013
Inept used me to experiment with new procedure he has no skill in
5.0 Rating
June 19th, 2013
Kidney stones
Dr. Yu is an honest straight forward doctor. Whether I like to hear it or not, he tells me if I have stones and gives me options on how to treat them. I once asked what they looked like and he took time to take me into the hallway and show me the x-ray. After a surgery, I had a seizure and as a precautionary measure he kept me in the hospital overnight. I would recommend Dr. Yu to anyone who has kidney stones.
1.0 Rating
June 11th, 2013
After not even 5 minutes of speaking with me, Dr. Yu stated i needed surgery right away as he felt i had Interstitial cystitis. A week later i have surgery and am told i have a sever case. After a week of surgery and no instructions on follow up procedures, i schedule a check up. During my appointment, he makes me feel like there is no reason for me to have come in and says he will write me a script for percocet, and that is all he can do. I grow concerned that taking percocet as a method of treatment could have serious side effects and call his office with concerns. Dr. Yu tells me as long as i am not taking more than 5 a day i am good. Then i began to have other serious side effects from the percocet and call back to his office, and then am told by his staff he should not be giving me that, and two days later i get a note from his office releasing me as a patient. Then i receive a call from their director apologizing for his behaviors and offers for me to be seen by another doctor. MY suggestion is find a whole new practice all together! Horrible staff, and not very educated doctors in my opinion.
1.0 Rating
February 27th, 2013
5.0 Rating
January 18th, 2013
Perfect urologist for vasectomies
Dr. Yu is very professional and personable. He explained the procedure thoroughly and answered all of my questions fully. He uses both cauterization and titanium clips for vasectomies, which greatly increase the probability of sterilization success. I would highly recommend the very experienced Dr. Yu to any man who is ready for a vasectomy.
2.3 Rating
May 14th, 2012
Unprofessional handling of wait time
When I arrived for my appt, I was told that they would call me soon. 45 minutes later, I went to the window and asked how much longer.She said, "Oh, the doctor still isn't back from an emergency he was called to at another office. We expect him back any time now, but we don't know for sure."She also said there were "several" patients ahead of me that he would need to see first. Which means I would be waiting for another hour AFTER he got back into the office.I know emergencies happen -- that's not the problem. What was unprofessional was the way it was handled by the office staff. When I checked in, they never told me the doctor wasn't there and that there might be a 2 hour wait. Then they left me sitting for 45 minutes and still never told me the doctor was not yet back.This office staff needs to learn courtesy and respect for their patients.
5.0 Rating
April 22nd, 2012
1.0 Rating
July 8th, 2011