Rate Now
Share Your Experience
Have you seen Dr. Michael Karp?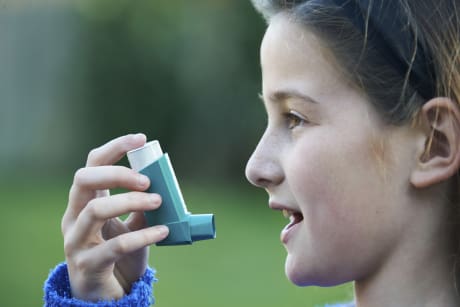 Childhood Asthma
Get the facts about childhood asthma, including the causes, symptoms and complications related to this condition.
19 Ratings with 12 Comments
1.0 Rating
May 23rd, 2016
Terrible experience and will not be taking my kids back. He was over the top pushy and relentless about giving my daughters the HPV vaccine. He was so opinionated about his stance and rude about my feelings regarding this vaccine. We will be moving to my family doctor for all further appointments and check-ups.
2.0 Rating
November 23rd, 2015
Dr. Karp
5.0 Rating
November 10th, 2015
5.0 Rating
November 1st, 2015
Highly recommend !
5.0 Rating
January 4th, 2014
Best of the best!
5.0 Rating
January 3rd, 2014
Absolute Best of the Best.
Dr. Karp came to us highly recommended by a Mom in our neighborhood, her husband is an RN & everyone I know goes there. Dr Karp has been 110% available (twice on a Sun & weekends) since our 18 mo old daughter was born. He is completely present, thorough, & reassuring. I see the pride & delight on his face at each development visit. My husband is very firm about his high standard of excellence & our baby/girl,,,he adores Dr. Karp & always sings his praises. Reception is friendly, organized, & always makes room for a sick lil one. Nurses are top notch & on a 1st name basis. We love Dr Karp
1.0 Rating
September 24th, 2013
disappointing
i brought my 3yr old daughter in for a cold, possible chest infection last week. she was completely congested and couldn't breathe out of her nose. within 10 seconds of walking into the room dr karp started lecturing me about taking her to speech therapy since he couldn't understand a word she said. i tried to interject but was cut off each time and patronized. i do not think this was an appropriate time to access speech and the issue should not have been forced. he spent more time on the lecture than he did examining my daughter. i took her somewhere else the next day and was ddx with a sinus infection and but on amoxi. i was very disappointed.
5.0 Rating
September 6th, 2012
Great Pediatrician
He always takes the time to make sure he's answered any questions or concerns I have and he's great with my shy two year old - he even examined her "baby" (doll) when we came in for her two year well-baby visit, which made her happy. Also did a great job treating her ear infections (the only ailments she's had).
5.0 Rating
June 18th, 2012
excellent doctor
5.0 Rating
December 20th, 2011
Great Doc!
Dr. Karp has been our doctor for the past 10+ years. All 3 of our kids have been with him and he's really taken care of us. Love Dr. Karp!
1.0 Rating
September 25th, 2011
Avoid.
My daughter had croup, and I recorded the sound she was making at the recommendation of the nurse I spoke with the night prior. Both her and I agreed this would help the doctor make an accurate and timely diagnosis. I began to play the video, and he immediately barked at me to 'turn the thing off', chiding me for pulling out the video camera instead of giving my daughter the appropriate care- which was interesting, being as the setting of the video was my enclosed bathroom, with the shower on....at 2 in the morning....as I was on the phone with the nurse. He then proceeded to ask questions that were completely irrelevant to the visit. I don't know if I caught this guy on a bad day or what- but if it is within your control, book your visit with any other doctor on staff.
1.0 Rating
August 29th, 2011
Mr. Karp (Refuse to call him Dr.)