Rate Now
Share Your Experience
Have you seen Dr. Michael Keelan?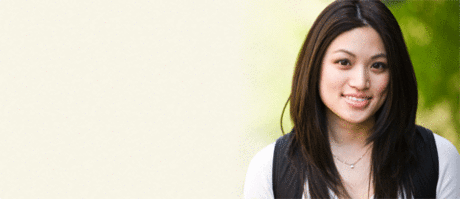 Birth Control
Get the facts about birth control so you can decide which type is right for you.
15 Ratings with 7 Comments
5.0 Rating
September 26th, 2016
Excellent doctor
Dr Keelan has been an amazing doctor to me for over 20 years. He's kind, compassionate, understanding, takes time to truly know you. He tried everything before giving me a hysterectomy. The delivery of my first daughter he was calm soft spoken, answered all my questions and calls. He even called from his home while making dinner to check on me! He was extremely supportive when my teenage daughter was pregnant. He'll give you a nudge when you need it and asks about YOU as a person. Gets to know about your family and all your medical issues unrelated to ob/gyn. I can't say enough seeing him is like seeing an old friend.
5.0 Rating
January 19th, 2016
5.0 Rating
June 22nd, 2015
outstanding doctor
1.0 Rating
July 26th, 2012
Dr Keelans lack of compassion, his poor attitude and lack of concern caused my family an avoidable tragedy.
1.0 Rating
February 7th, 2012
Definition of a HORRIBLE Doctor!
This practice, especially this Doctor turned what should have been a wonderful experience into a tragedy that I will carry with me for the rest of my life! He was too busy to look into my chart and take time to listen to my VERY VALID concerns, which ultimately lead to the loss of my child. He is a rude, arrogant man!
1.0 Rating
December 7th, 2011
1.0 Rating
April 2nd, 2011
Went for my second ultrasound and the technician could not find the fetal pole. the technician asked me to wait in the doctor's personal office. as i sat anxiously awaiting what he would tell me, he barged into the office and said, "do i even know you?" i said, "no, i usually see Dr.__ (another MD in the practice)." he said, "oh, well, listen, i am busy and didnt expect to have to come in here and now this sets be back even more. bottom line is you are not going to go to full term. you are going to miscarry. would you like to set an appointment for a D&C the day after tomorrow?" i asked him how sure he was i would miscarry. he replied with "98.9%". i told him i wasnt sure if i was ready to give up so soon and what were my other options. he responded with, "i am not here to convince myself. i am here to convince you. so what is it that you would like to do? D&C or no?" i was appalled and left the office. needless to say, i found a new practice. one that actually KNOWS who you are. i think the greatest problem with this group is they have too many doctors and the practice passes you from one doc to another (when you are pregnant). unfortunately, no one in particular has a good grip on your medical records, history, or current status, making a GREAT risk for error.
4.0 Rating
November 9th, 2016
4.0 Rating
October 9th, 2016
5.0 Rating
June 24th, 2015