Rate Now
Share Your Experience
Have you seen Dr. Michael Mintz?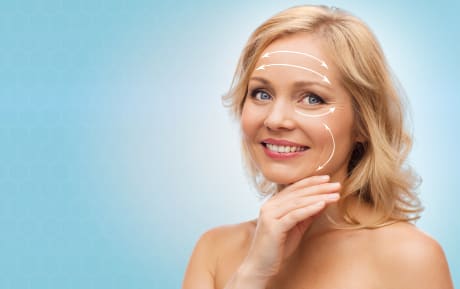 Facelift
Get the facts about facelift, including the visible signs of aging that different types of procedures can address.
14 Ratings with 8 Comments
5.0 Rating
May 29th, 2017
cannot understand the negative ratings I have seen
I am a VA patient. the doctor was excellent in comparison to a dozen other ent's I have seen in the past 13 years. I guess most only comment if negative and a lot of patients would be unhappy if the doctor paid to see. them. the man is very knowledgeable and thorough. as I said before, I have had a lot of experience with ent's, the only problem is that he might retire on me but will gladly see him until then..
5.0 Rating
February 8th, 2015
1.0 Rating
December 9th, 2014
sorry excuse for a doctor..
Horrible doctor; title is not deserving of this person, also staff are very unprofessional, rude , noncaring.... Never would i return ,and i definitely do. Not recommend!!!
1.0 Rating
July 29th, 2013
1.0 Rating
December 3rd, 2012
IF YOU READ THIS, LOOK FOR ANOTHER DOCTOR
This is, without a doubt, the worst doctor of any kind that I have gone to in my life. He has no bedside manner, he hurries through patient visits, he does not explain anything to you, and he acts impatient and annoyed when you try to ask him questions. Giving him the benefit of the doubt, maybe he was a good doctor at one time and he is just burned out and sick of his patients. He should retire in my opinion. I think his ability to diagnose problems may be good, but if you want a doctor that treats you with respect and kindness, this is definitely not the doctor to see. The office and staff people were nice, so maybe other doctors at this office are better. They could not be any worse.
1.0 Rating
October 14th, 2011
Mr. Lopez shouldn't be able to call himself a doctor of pain management. He did not want to take my case because "he can't help me". If you can't help people or even try then what good are you?? Sorry excuse for a doctor....don't waste your time...he will only turn you down if you have a case that he can't handle!
1.0 Rating
February 27th, 2011
Ruined my nose
Dr. Mintz's fix of my deviated septum left me with a severely deformed nose, called a saddle deformity. I went in shortly after my surgery after being up all night with a severe nose bleed. The doctor said it was nothing to be concerned about. Gradually my nose caved in. When I went to him in tears his response was that there can be complications. He had me return months later once the nose had healed and then told me he had no suggestion relative to referral to a doctor who could fix my nose. He told me he doubted that it could be fixed. There are other parts to my story, none of which make this doctor look any better. I live with the deformity I suffered at his hands and hate the way I look now.
1.0 Rating
October 21st, 2010
I arrived early for my appointment and had my paperwork completed and back to the assistant 10 minutes before my appt time. She advised I'd be called in "just a minute." 25 minutes later, I asked her about the delay only to be told to have a seat because she was processing new patient paperwork. I would be called in "just a minute." 45 minutes after my scheduled appointment, I was called. The doctor saw me for 2 minutes (looked in both ears and left) and I had a hearing test (after waiting another 20 minutes). Following the hearing test, I waited another 15 minutes to see Dr. Mintz. He walked in the room, said "Yup you need new hearing aids" and walked out again. His staff escorted me to the audiologist office who informed me that I could not see an audiologist until the next day, even though when I made the original appointment they assured me that I would see an audiologist immediately following my appt. with Dr. Mintz. I invested 2 hours driving time and 2.5 hours in the dr.'s office and got less than 5 minutes with the doctor, and a 20 minute hearing test. Now I'm being asked to invest another 2 hours drive time to see an audiologist. I do not feel that this practice values my time.
5.0 Rating
August 4th, 2016
5.0 Rating
January 27th, 2016