Rate Now
Share Your Experience
Have you seen Dr. Michael Pearl?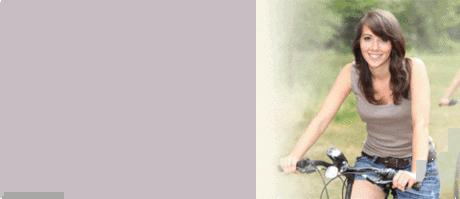 Endometriosis
Get the facts about endometriosis, including symptoms and parts of the body that may be affected.
51 Ratings with 16 Comments
1.0 Rating
June 23rd, 2016
Terrible!!!!!!!
He's awful! He doesn't know how to treat cancer. Don't waste your time going to him, you will lose valuable time. Sends you home and tells you to think about hospice when you have so many options and I'm not in bad shape. Doing much better since I left him. He is a "Google" Doctor. He probably looks up everything because he knows nothing!!
1.0 Rating
May 4th, 2016
What a joke
This guy walks into your hospital room and starts immediately telling you that your first option is to DIE! Wouldn't a caring doctor first discuss your options to LIVE? Wouldn't a caring doctor first discuss different treatment options in order to better your chances to continue living? Even a car technician gives your repair options for your car before telling you to junk it! It is amazing that someone like Dr. Pearl can have such a low value on life for someone in his position. If you are going to be a doctor who treats cancer patients, do you just write them off or do you try to save their lives? And to top it all off, he should learn to treat family members with respect and not like more problems he doesn't want to deal with. What a joke! No wonder he is always accepting new patients!
1.0 Rating
April 29th, 2016
Terrible!
1.0 Rating
March 3rd, 2016
DO NOT RECOMMEND Dr. Michael Pearl
Lack of follow up by Dr. Pearl and his staff lead to death of loved one. Should have gone elsewhere for treatment but too late now. If you go to Dr. Pearl and Stony Brook Cancer Center and start to notice that he and his staff start to write you off with no communication with you, do not hesitate to seek medical help somewhere else. DON'T wait until it's too late for you or your loved one. This doctor, staff and center get many positive reviews but once you've dealt with them, you will see for yourself that you are NOT in good hands under Dr. Pearl's or Stony Brook Cancer Center's care. Please heed my advice.
1.0 Rating
June 5th, 2015
Lacks bedside manner
Found Dr. Pearl's communication skills and empathy to be crass to non-existent. He looks to avoid answering patient's and family's questions concerning diagnosis and treatment options. He becomes extremely defensive when family asks normal concerned questions about their family member's condition and treatment options. Dr. Pearl wanted to place our sister on hospice and we all weren't ready to give up yet. We took her to CTCA Caner Treatment Centers of America and were so glad we did. Their approach was so warm and positive to all of us but also very direct telling us of the uncertainties that applied to our sister's condition. Today, our sister has been in remission for a year and we couldn't be more grateful to CTCA. RUN DON'T WALK away from Dr. Pearl. He should either learn how to control his self righteous demeanor or look to another profession.
1.0 Rating
February 20th, 2014
What a joke
5.0 Rating
January 6th, 2014
IThank you Dr. Pearl
3.7 Rating
October 12th, 2013
tells you how it is
this is a wonderful doctor. even when he can't save your life he tells you about choices for your death process so you don't have to suffer a slow and painful death.
5.0 Rating
June 7th, 2013
LOVE HIM
5.0 Rating
May 17th, 2013
The Absolute BEST!
Dr. Pearl is a warm, caring and incredibly skilled doctor who literally went to the brink of his skills to take care of my disease. Most other doctors would've declined to even try surgery on me given the difficulty even though that was the best hope for a cure. Dr. Pearl indicated he would try. It was a very difficult and longer than expected surgery but he persevered despite significant obstacles (when most other doctors would've given up) and he was successful -- to my wonderful benefit. There is a saying that goes "God knew I needed someone special in my life so He sent me an angel." Dr. Pearl is my angel! I don't know who the person with the negative review met, but it could not possibly have been this Dr. Pearl.
5.0 Rating
August 2nd, 2012
Regina Camas
Dr Pearl is one of those people that you feel comfortable with and someone who really cares about you as an individual. He talks with you, not at you, and he ensures you are comfortable enough to open up and ask questions abou your diagnosis and your treatment. He is a doctor first and foremost, but he is also a friend who came into my life for a reason and who will be my friend for my lifetime. He gives you hope and encouragement and hes. has surrounds himself with people who follow that same philosophy. He is the best and I would recommend him to anyone facing the challenges of gynecology cancer
5.0 Rating
April 22nd, 2011
Confidence builder
Dr. Pearl not only discussed my problem - but gave me a complete history of the condition with sketches! He had just the right attitude and sense of humor combined to make me feel almost giddy when I left because I had gone in expecting doom forecast by the referring gynecologist - and came out with hope and secure that no matter what happened - Dr. Pearl could handle it for me. Great person!
Nearby Doctors

Dr. Michael Pearl is similar to the following 3 Doctors near Stony Brook, NY.