Rate Now
Share Your Experience
Have you seen Dr. Michael Leonidov?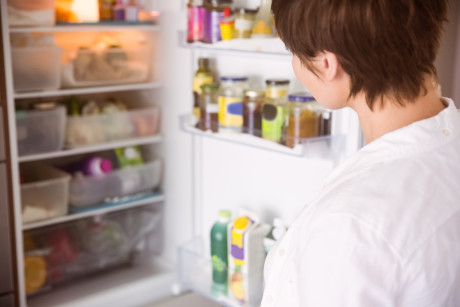 Binge Eating Disorder
Get the facts about binge eating disorder, including symptoms, causes and related conditions.
25 Ratings with 13 Comments
5.0 Rating
June 9th, 2016
5.0 Rating
April 29th, 2016
My doctor for many years
Dr. Leonidov is a personable, professional, and thorough physician. I have been seeing him for about 9 years, and he always listens and is very deliberate and conscientious about prescribing any medication or course of treatment. I feel extremely confident that he has my best interests at heart and really looks out for me!
5.0 Rating
February 9th, 2016
A First-Class Appointment
4.0 Rating
January 28th, 2016
I use to see doctor about 6 years ago and stopped seeing him because of a move I really hated to leave him .I have fibro. And it is so very painful he was always there for me no matter if pain or blood pressor always took his time and got to the point I have now moved back here and hoping to get him as my doc.again. Thank u Doc.
1.0 Rating
June 5th, 2014
Don't waste your time here!
2.3 Rating
October 26th, 2012
I felt sorry that I spent 6 months with this doctor
Unfortunately, there were a lot of issues each time I had visited the office, to be sort I will focus only on two of them:1. Since I had an HMO, I needed the referral to see specialist, in one of my appointments, I asked that I would to be treated for my back pain and I need a referral. I was answered that I need to be evaluated (by doctor L) to be sent to specialist, also since Dr.L already closed the computer system he does want to do it today. And since I am coming in a month, he will do it on my next appointment. I was still OK with it, but the last phrase really impressed me, I was said that since I was feeling this discomfort for half a year, a month will not make any difference! I left without treatment and referral!2. Second thing, (from what I decide to list) was that Dr.L could not explain me the reason why my hormone levels keep changing and decide to switch to brand name instead of generic ( not telling me by the way). When I asked for a second opinion fromm another doctor, the answer was more competent and actually solved the problem. Emailing all this info to Doctor, prompted his short reply, that he does not think so. I would understand that he does not know something, but I do not feel it acceptable that he did not take his time to reply, think deeper and read more information. In conclusion: Now I am with endocrinology specialist, and feel that I do not need a family doctor.
5.0 Rating
October 9th, 2012
Great, Caring, Concerned, & Through
I lost weight, my blood pressure has lowered, and I'm taking less medication.My spouse has High Blood pressure and he has her on fewer medications with no complications and greater energy.He will spend as much time as necessary to explain what is going one, what options are available, and what is the best path to pursue. The best doctor we have had since coming to Virginia seven years ago. I must sometimes wait, not because he is taking others ahead of me but because he spends whatever time it takes with a patient. I don't mind, proper care requires the necessary time and attention.
5.0 Rating
July 12th, 2012
satisfied
1.0 Rating
June 19th, 2012
Run Away, Far, Far, Away from this doctor
1.0 Rating
August 18th, 2011
1.0 Rating
July 29th, 2010
Needs to train staff and follow up with patients.
I am not pleased. I just NOW walked out of there after having been there at 4:45 for a 5pm appointment. At 5:15 the receptionist called a woman in whose appointment was at 5:15. Huh? ok, she was there before me, and she was old, but I was on time for my own appointment. I waited until 5:45 until the receptionist called me in and I weighed myself, and she spent .3 seconds with the thermometer in my ear, then took me to an empty room. "The doctor will be in shortly", she says. I waited anothher 25 minutes! I left at 6:10, WITHOUT BEING SEEN. Historically, I went to him a only a few times because i needed a physical. First time is to get your vitals and do an interview, "ok fine, we can schedule another appointment for the actual physical," i figured, so I have to wait another month for an appointment. I asked for a reminder call and they called me the night before at 8pm for a 10 am appointment. Huh? This happened 3 times. Finally I went without the reminder and they said they had to break the physical up into 2 appointments, Bloodwork and Physcal. "Ok fine, we can schedule another appointment", so this week I got actually sick. Fever, chills, horrible aches...(I'm still sick as I write this, and I have to look for annother doctor because im not going back there)so i get an appointment for 5pm today and you know the rest. I still have not had a physical. He NEVER called me to give blood test analysis. On the way home, within 2 minutes of leaving, I called to tell them that I better not recieve a bill from them since i walked out with NO service rendered and jessica tells me that the doctor wanted her to inform me that it took so long because I was late. Huh?? my appointment was at 5pm. I got there at 4:45. AWFUL. BAD SERVICE, THEN BLAME THE SICK CLIENT? Follow up stinks. conflicting calls from office about appointment times. no return calls. waiting room is ok, but zero eye contact from receptionist.