Rate Now
Share Your Experience
Have you seen Dr. Michael Macadams?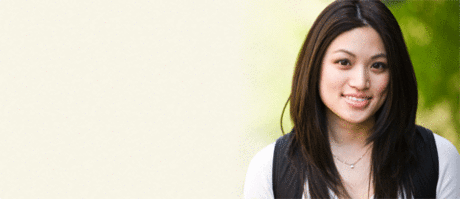 Birth Control
Get the facts about birth control so you can decide which type is right for you.
53 Ratings with 21 Comments
3.0 Rating
September 21st, 2017
Good doctor, poor staff
1.0 Rating
August 3rd, 2017
5.0 Rating
November 3rd, 2016
Excellent First visit
I thought Dr. MacAdams was GREAT. He explained his thoughts on my condition and the action plan. Staff was very nice.
5.0 Rating
July 15th, 2015
I read all of the reviews and was dreading going to this office. I was pleasantly surprised when I arrived. The office was very clean and tidy and the receptionist was very kind. The only negative experiences that I had was the wait time. I was referred to this office by my primary care physician for suspicious nodules on my thyroid. I was given an appointment the same day. All of the staff were very courteous and helpful. They answered all of our questions without hesitation. Dr. MacAdams has over 30 years experience and it shows. He performed the necessary test quickly and I did not experience any pain or discomfort thanks to his expertise. I was told we would receive the results of the biopsy in about two weeks. He has a great sense of humor and calmed our fears. I would certainly recommend this office.
2.0 Rating
July 2nd, 2015
TOTAL CHAOS
This is the worst office I have ever seen. They are always behind and if you try to ask to receptionist /flunky a question, she interrupts and won't let you finish. She is rude and not professional at all. Her mother also works there. That's trouble in itself. The girl who checks you in is so polite but there is this lady with long black hair comes at her demanding she do something quicker. I ask who that lady was a she said it was the doctors wife. Whoa, that's he wife? Seriously Dr. Mac Adams is a great doctor and he has gotten me through a lot. He is smart and he will figure out what is wrong one way or another. I would recommend him to anyone. If you can get by the staff. He assistant is so gracious and pleasing. She is very helpful too. Dr. MacAdams deserves better office staff than he has. It is ridiculous talking in Spanish in front of people they know can not speak it. The receptionist has been there too long. They need new blood in there. As far as the lab, it is great knowing you don't have to go somewhere else for labs. The lady there is sweet and you can tell she is a christian. I just wish Dr. MacAdams would make some changes starting with the receptionist and then his wife, who proclaims to be a nurse. Help me Lord if she is. Pretty washed up.
1.0 Rating
February 18th, 2015
Dr. McAdams is a very good doctor ...but. I read all of the other reviews and decided to join the rest of the reviewers. From staff to getting test result is terrible. It takes an act of congress to get any results. I have seen one staff be the receptionist, sonographer and the phlebotomist. What is really going on? If I were that young lady, I think I would demand a raise. Thought to self maybe that is a relative. I am looking for another doctor because I can't allow the staff to put my health in jeopardy.
1.0 Rating
February 17th, 2015
WORST DR. EVER
5.0 Rating
February 13th, 2015
1.0 Rating
February 4th, 2015
Poor quality care
I waited a week to call for lab results its been two week and I am still waiting for someone to call me back. But you can bet this office has already filed on my insurance. I work in medicine and our patients questions are answered within 12-24. How sad that the office staff is ruining his reputation. The follow up after visit does not even deserve one star.
1.0 Rating
January 30th, 2015
Horrific office staff!
1.0 Rating
April 29th, 2014
Rude staff. They all seem to be in a hurry, even the doctor, and don't spend enough time on you. Also they will get angry if you have any concerns regarding the expenses.