Rate Now
Share Your Experience
Have you seen Dr. Michael Nogalski?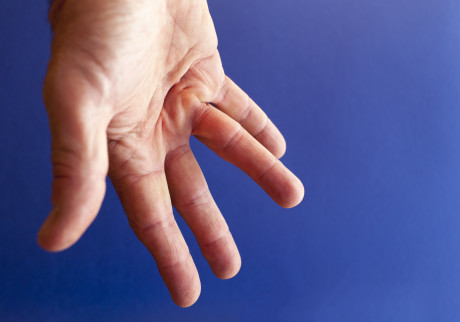 Dupuytren's Contracture
Dupuytren's contracture is a thickening of the tissue beneath the skin of the palm of your hand
29 Ratings with 13 Comments
4.0 Rating
June 6th, 2017
1.0 Rating
March 8th, 2017
Terrible experience
I was unfortunately referred to Dr. Nogalski due to a work comp injury and for starters, his arrogance is over the top. Secondly, he handles your injured parts with no regard for pain. I've gotten opinions from many other orthopedist and he is the ONLY one who's tactic is to sit around and do ABSOLUTELY NOTHING. He truly is a 'WORK COMP DOCTOR" who wants to keep getting paid by insurance companies, even if it means to risk being unethical and not treating patients with the care that they need. If you have an option, take your hard earned money and priceless body elsewhere to a doctor who really cares and will provide you with an honest opinion. I do not know how this man sleeps at night with a clear conscious.
5.0 Rating
November 11th, 2013
Dr Nogalski has taken care of problems I have had with knees and a shoulder. Each and every time he has explained what it was that was wrong, the options I had and eventually surgically what was going to be needed to get fixed after exhausting all non surgical options. Each procedure ended up exceptionally well. I highly recommend him to family and friends.
1.0 Rating
June 4th, 2013
Absolute horrible
1.0 Rating
February 1st, 2012
1.0 Rating
December 15th, 2011
This doctor does not care for his patients only the worker,s compensation ins. co. who is paying him. First question he asked was "how do you want me to evaluate your knees"? He then spent 15 minutes trying to get the totally stiff one to move, which drs. and therapists tried for weeks with no response from the treatments. He then took my other knee that was the one he was supposed to be looked at and gave it 2 big twists ans said I can't do anything for the one and the other one needs to be replaced. When I received his evaluation he had written can't help the one and the other one was hurt in an accident, which is totally false. NOBODY should ever see him. Only works for insurance companies
1.0 Rating
September 8th, 2011
workers comp nightmare very rough with exam on injured shoulder did not take any time to talk about injury or options g ot out cortisone and loaded up needle without explanation or consent this doctor is working for the patient.
1.0 Rating
September 8th, 2011
caused me a 2nd surgery
This quack missed the tear he went in for cut a nerve and took out all the cartilige behind my knee and scarped so deep caused a blood capsule. I didnt walk for 5 and a half weeks and then had to see a 2nd surgeron who did what he could but it ws to late and now I will need knee replacement. DO NOT see him. Plus he said I had two torn shoulders which turns out I did not. Was a work comp case.
5.0 Rating
June 14th, 2011
1.0 Rating
March 29th, 2011
1.0 Rating
February 15th, 2011
work comp nightmare