Rate Now
Share Your Experience
Have you seen Dr. Michael Ohanlan?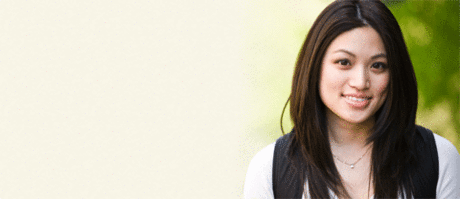 Birth Control
Get the facts about birth control so you can decide which type is right for you.
25 Ratings with 9 Comments
5.0 Rating
July 25th, 2015
An exceptional physician
I am a patient of this intelligent,kind doctor. He listens well to my concerns, he offers encouragement and actually thinks about the drugs that I am currently taking. His staff is excellent. RA is a disease and you hurt. But I feel blessed to have this caring man as my doctor. He is well educated. I trust his judgement.
2.0 Rating
April 27th, 2015
Not happy
I have had RA for over 25 years. I was referred to this Dr because my prior treatments were starting to result in frequent infections, and my PCP Dr insisted. Things started well, he seemed thorough and understanding. At first I was doing well, but it didn't take long for my condition to deteriorate, keeping me in a lot of pain and becoming more disabling. We tried several medications, most of them I was allergic to. I had to come in sooner than my appointed times because I was so uncomfortable. It wasn't long before I felt like he saw me as a complainer, and I didn't feel he took my pain and discomfort seriously. I was being put on meds I had been on over 20 years ago. They didn't work then and they weren't working now. I was losing faith and hadn't felt this bad in at least 16 yrs of prior treatment. He would tell me that some of my complaints were not caused by RA, when my Dr in Calif had told me years ago that they were, and I had never had the same kind of flare ups until I was diagnosed. We were not clicking very well anymore. I couldn't get him interested in my osteoporosis care either. I decided to get a second opinion and had my records sent elsewhere and cancelled a authorization with my insurance. In 3 days I got a nasty (but professional) certified letter stating he would no longer treat me. I found him to be arrogant towards the last few visits and not listening to my concerns. I had to go the urgent care to get steroid shot that gave me great relief. I am back to my prior Dr with instant appts for testing, including my osteoporosis, plans for my care and an MRI. I'm so grateful that he understood and didn't take my "trial" visit to another Dr personally as Dr O'Hanlon appears to have done. Things have a way of working out for the best.
5.0 Rating
February 25th, 2015
Wonderful Experience
1.0 Rating
November 19th, 2014
RA patient
5.0 Rating
December 26th, 2013
A good doctor
5.0 Rating
March 6th, 2012
Great Doctor
I am surprised by the reviews I read on this site. My time at his office was excellent. I had an easy time getting an appointment. My wife did come to my appointment. She did wait in the waiting room but then the doctor brought her back in the room and told her what was going on. The staff was nice and my prescription was even sent to my pharmacy right away through the internet so I got it fast. They said it is a new eprescribing way they do it.
1.0 Rating
September 21st, 2011
Bad Experience
Had a lot of trouble getting prescriptions faxed - staff appears afraid of the doctor and they are just as rude as he is, it appears to be a pattern in his office. He makes dumb assumptions and is more focused on his computer system than speaking and listening to patient's concerns. When leaving his office I was confused and upset, he was rude and did not seem to care. I'm changing to a real doctor with ethics. He should not be practicing medicine
3.7 Rating
January 31st, 2011
Prescription Problems
Dr. O'Hanlan himself has been a fine doctor. A staff member, however, seems rushed and is usually rude and doesn't listen to the concerns of the patient. I have been having difficulty getting 2 prescriptions faxed properly to Medco. She is lacks patience and accuracy, while making wrong conclusions causing delays to process these prescriptions.
1.0 Rating
April 28th, 2009
HORRIBLE Dr, He cost me years a needed treatments!!
I was sent to Dr OHanlan for what my many Dr's believed to be Lupus (it runs in my family and I had been sick for years).When I arrived I was already a bit annoyed he was babysitting his Grandchild who was running wild and very loud..but I thought maybe that was a good sign that he was a very caring man. He was very much the total opposite! He had a horrible bedside manor was cold callous and very rude. His staff was very disorganized, and I had waited weeks to get into to see him! When I was finally called back my Husband and I stood up and the nurse told us my Husband he was not allowed to come back with me, I should have seen that as a red flag but she assured me she would ask the Dr to bring him back after my vitals were done. When the Dr came in he refused to let my husband back, even though I explained he always goes with me as he takes care of me, knows my health and with my "brain fog" I sometimes forget important things that my husband remembers. He still refused saying spouses and family members only "get in the way" and he never allows them back in the exam rooms. Dr OHanlan told me I had nothing wrong with me, I was wasting his time and to go see a shrink or it MAY be possible at the most I had fibromyalgia. I was very upset at his abusive behavior (I have NEVER seen a Dr this awful in my life!)I left in tears and my husband was furious at how I had been treated. Well its now almost 3 years later and I have been diagnosed with both rheumatoid arthritis and Lupus (SLE) with severe kidney damage due to the fact my Lupus went undiagnosed for so long. When I saw Dr OHanlan I went in with a positive ANA test and many symptoms..how he misdiagnosed me still baffles me and now I am facing very serious health problems because of it. Stay away from this Dr, he shouldn't be allowed to practice medicine and is extremely unprofessional!
5.0 Rating
April 6th, 2017
5.0 Rating
March 16th, 2017
Nearby Doctors

Dr. Michael Ohanlan is similar to the following 3 Doctors near Henderson, NV.