Rate Now
Share Your Experience
Have you seen Dr. Michael Rater?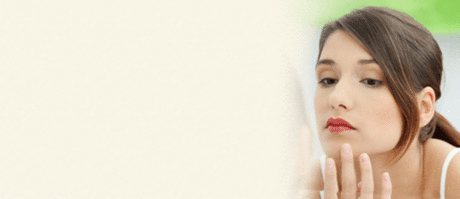 Acne
Get the important facts about acne, including the different types and what causes it.
23 Ratings with 6 Comments
5.0 Rating
October 21st, 2015
Dr. Rater is an expert in his field. His work ethic is unreal, and his ability to help his patients is what you would expect from a complete professional. After seeing Dr. Rater I felt like I was listened to, examined properly and felt at ease as he properly diagnosed me and treated me correctly. I have Dr. Rater in my highest regards as a Psychiatrist.
1.0 Rating
September 17th, 2015
1.0 Rating
June 17th, 2015
Dr. Rater is extremely rude, does not make eye contact, frequently interrupts patients, takes phone calls while you're speaking with him and simply walks out on meetings with no explanation. He did not even remember what medication he had prescribed me until I reminded him, because apparently he could not be bothered to so much as glance at the chart before or during our appointment. Did not bother to explain the side effects of said medication, or take the time to answer any questions whatsoever. I felt dehumanized, disrespected, and unsafe letting a man who treats patients as tedious annoyances rather than people have a hand in my treatment, and this seems to be the norm for his other patients that I've spoken to.
1.0 Rating
April 11th, 2015
Some people should not be in the medical field. Dr. Rater was abusive, condescending, HUGE EGO, and the things he had posted on his face book page joking about getting high on bath salts was extemely disturbing. He has since then removed this info. But once on Face book people have access to maintaining copies. This man needs the help he trained for. SCARY...
1.0 Rating
October 18th, 2014
dismissive presentation and shoddy work
Michael Rater presents as dismissive, condescending, and fails to adequately review medical reports/history made available to him. I wholeheartedly concur he is nothing more than a hired gun for massachusetts state agencies, in an effort to absolve themselves of their culpabilities and resulting responsibilities to injured workers.
1.0 Rating
October 16th, 2013
Awful
Lousy manner. Just a 'hired gun' for Dept of Correction and other law enforcement agencies to help screw over injured employees. If I could have given no stars I would but it made me put something! He is rude and condecending and shows absolutely no sympathy or understanding. He misquotes passages from books and writes un true statements. If you are forced to see him, bring your own tape recorder!
1.0 Rating
September 2nd, 2015
5.0 Rating
August 4th, 2015
1.0 Rating
July 12th, 2015
5.0 Rating
June 8th, 2015