Rate Now
Share Your Experience
Have you seen Dr. Michael Reinhorn?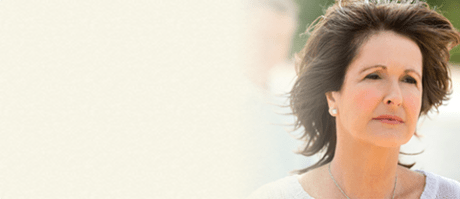 Metastatic Melanoma
The facts about metastatic melanoma, a serious skin cancer, including signs, symptoms & what happens to the body in each stage of cancer.
Quality Rating
Highly Satisfied
90 Ratings with 45 Comments
5.0 Rating
June 21st, 2017
A consummate professional
5.0 Rating
December 23rd, 2016
If you need hernia surgery, Dr. Reinhorn and his assistant Lauren should be the only doctor and assistant you consider. His innovative procedure was completely pain free immediately after the procedure. I was back to work in 2 days and was walking 5 miles within 5 days. I will be back in the gym next week after 3 weeks off. Things couldn't have gone better.
5.0 Rating
October 23rd, 2016
I searched for hernia surgery on the web and Dr. Reinhorn's site was one of the first to pop up. The site was extremely professional and had great detail about the procedure and also wonderful references. Based on the info on the site, I made an appointment with the Dr and was impressed by his knowledge and communication skills. I moved ahead with the surgery and it went EXACTLY as it was described by the Dr and by the information in the website. I had sought another opinion on the more standard procedure, but honestly took a chance with just the information I have shared. It has been a month since the surgery and I could not be more pleased. I healed with the TWO weeks that was noted and took only pain medication on the day I left the hospital. For me, it was a great success and to date, it has been great!! I am back at FULL strength! The entire staff of his office and the personnel at the hospital could not have been nicer and more professional!! I am grateful!!
5.0 Rating
September 1st, 2016
Insurance
I did write a lengthy testimonial,however I will condense it to the fact that Dr Reinhorn, his staff and the entire hospital was fantastic. I am a active 70 year old and I had a small window of opportunity for my surgery. The procedure went great, I rested for a weekend and went to work on Monday. Two weeks later I was in a golf tournament and never gave the operation one thought, highest recommendation!
5.0 Rating
March 8th, 2016
My Inguinal hernia surgery experience on March 4, 2016
Dr Michael Reinhorn is a thoroughbred in the repair of inguinal hernias. My procedure was performed in the early morning hours and I left the hospital with absolutely no pain. I took only 3 aleve capsules and no prescription drugs were necessary. I was out and about the next day and as each day progresses I feel like my old self. I want to complement his PA Lauren, Anesthesiologist Dr Murphy, Nurses Gail, Amy, Karen, Patti, Judy & Cathy who all formed an outstanding team to compliment Dr Reinhorn. I highly recommend Dr Reinhorn for inguinal hernia surgical procedures. He is the best. procedures and to all of you reading this review.
5.0 Rating
January 25th, 2016
hernia operation
I had surgery done at the baptist, where I was told I could go in from the sides and mesh would be put in. I was not advised that that the best way to do this painful surgery, was to cut the belly and musckle and go in from the front. I had the surgery done, UNBELIEVABLE PAIN!!, the recovery was horribly slow and I was miserable!! I lift weights as a hobby, and I explained this to the original doctor- and after 8 weeks the bulge reappeared in the center of my stomach where the hernia originnally was!. I went back to see the original baptist surgeon and was told it had to be redone. It was not told to me that the belly fat could get in over the top of the mesh and reappear as a hernia!!. I was devastated for heh original surgery from the side was devatratingly painful and the rcovery time pronounced. I went to see Dr. Reinhorn at NWH and he told me he will cut the front of belly, put mesh in and I will have little recovery time.He fully expalined to me the commion sense approach he takes and it nmade complete sense. The original doctor would not explain the any benefits and actuall liked the more painful procedure I underwent! Dr. Reihardt stated he no longer goes in from the side due to the intense pain associated with that surgery. He actually cared about my pain- Needless to say: I had the surgery and was back at work the next day!! I was working out within a week and was on the elliptical in three day!! no pain killers after (the first surgery was a nightmare of pain) Dr. Reinhorn is fantastic! I recomend him highly He is the guy to see for hernias.
5.0 Rating
January 11th, 2016
Umbilical hernia repair
5.0 Rating
January 4th, 2016
Excellent, professional and friendly service by dr Reinhorn, his staff (especially Lauren et al), and the hospital staff. This exceptional treatment extended to both pre and post surgery. In spite of my nervousness, I can say that every effort was made to help me remain calm and relieved. All my questions were answered and never was I rushed to finish. Without a doubt in my mind, this procedure as performed by dr. Reinhorn was outstanding and I would recommend dr. Reinhorn and his support staff to anyone in need of this surgery.
5.0 Rating
December 16th, 2015
I had never had surgery before and did not know what to expect. The surgery itself very easy. The IV insertion hardly hurt. The last thing I remember was moving to the operating table. About 30-45 minutes after coming out of sedation I was on my way home. I only took ib motrin and had no pain when at rest. My pain on moving was rarely bad; getting up and down hurt a little, and I was definitely aware that I had a wound for a few days, but in general it wasn't bad at all. About a week after surgery, most of my pain was gone. My experience in short: there was surprisingly little pain involved in the surgery (almost none) and in the days after. The biggest annoyance was the 2-week ban on exercise. If I had to have another hernia done by Dr. Reinhorn, I would not be in the slightest worried. Thank you, Dr. Reinhorn and Laura, for such an easy experience.
5.0 Rating
December 9th, 2015
Dr Reinhorn and his staff were great. The people at Newton Wellsley were all great as well. Surgery went as I expected from reading the reviews. I had my surgery and two days later was vacationing in Florida. Can't beat that.
5.0 Rating
November 30th, 2015
5.0 Rating
November 25th, 2015
Nearby Doctors

Dr. Michael Reinhorn is similar to the following 3 Doctors near Newton Lower Falls, MA.

Dr. Matthew Leibman

Surgery of the Hand, General Surgery, Orthopedic Surgery

Newton Lower Falls, MA 0 mi