Rate Now
Share Your Experience
Have you seen Dr. Michael Ronan?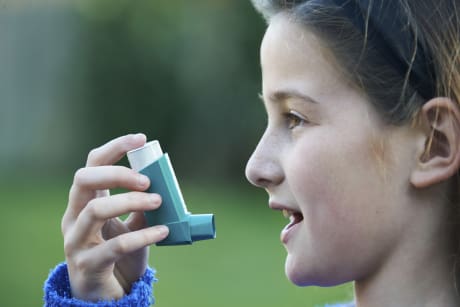 Childhood Asthma
Get the facts about childhood asthma, including the causes, symptoms and complications related to this condition.
Quality Rating
Highly Satisfied
19 Ratings with 9 Comments
1.0 Rating
November 24th, 2015
Terrible Pediatrician
This man is the epitome of unprofessionalism and rudeness. My daughter's usual MD was unavailable so my 12 yr old daughter saw him for a physical today. She is very nervous at MD appointments but was ok as vitals were done by the RN. When Dr. Ronin comes in he looks at her chart, my daughter asks if she is going to need a shot. He yells " you need to stop eating!" He repeats this and states that she has gained alot of weight since last yr and then proceeds to tell her your going to go blind and have your feet cut off, etc. If you dont stop eating. I interrupt and tell him he needs stop, this is a child. I was in such a state of shock. I have never, ever been as appalled at words coming from a doctor. What medical professional would say this to an impressionable young girl? Does he not know all the young girls with eating disorders? It took everything for me to calm my daughter down and not do something drastic to Dr. Ronin. Suffice to say he will never see my child again and should not be working with children at all. Honestly, I work in medicine and even an adult should not have to be submitted to that type of treatment. I would not recommend him to anyone else.
5.0 Rating
March 16th, 2012
re: Top Notch Doctor
I've read some reviews by others saying they don't like Dr. Ronan's sense of humor. Lighten up people, he's funny. If you want a serious doctor, watch a soap opera. Dr. Ronan is truly a gem in terms of pediatricians. Dr. Ronan has returned calls from us at 3am to answer our concerns about a sick toddler. Write him an email to ask a question and you get a speedy reply. He remembers our daughters medical history whenever we visit, he answer as many questions as we have and NEVER brushes us off to hurry us out for the next appointment. In fact we came in with a concern, no appointment. The receptionist wanted us to come back the next day. Dr. Ronan heard us and saw us immediately. HE CARES. PERIOD.You really can't go wrong with Dr. Ronan. You can stake your kids health on it.
5.0 Rating
March 15th, 2012
We love our daughter's pediatrition
I did a lot of research while I was pregnant looking for a great pediatrition and am so glad we found Dr Ronan. I'm a 1st time mother and on super early mornings (5am) I have called the office twice when she has had a fever or thrown up a lot and the doctors on call have called me right away and been pleasant, answering all of my questions. Dr Ronan always responds to emails and is great with my daughter. I can not believe the negative reviews. He has a great sense of humor which is very refreshing. He also notified us right away when there was a formula recall.
1.0 Rating
October 28th, 2011
VERY poor bedside manner, inattentive to questions
2.3 Rating
March 22nd, 2010
We loved Dr. Ronan... until he told us extended car seat rear-facing had no purpose or value after 20lbs! WTH?!?!The AAP and anyone who knows anything about car safety recommend extended rear-facing until the child has reached the car seat limit (old seats were 35lbs, now they go to 40+ lbs).After hearing that, we immediately changed our pediatrician to one of his colleagues.
5.0 Rating
December 21st, 2009
Dr Ronan is an excellent paediatrician.I have had him as my daughter`s doctor scince she was born now she is four.He is always respectful courteous kind & very professional.He treats my child as if she were his family.He is very knowledgeable.He also has a very calming nature that takes your worry away even in the worse crises.I am very thankful for the entire group he works with.
5.0 Rating
November 4th, 2009
Patient: Grandson Paul Falcone
Dr. Roanan is aspecial dedicated pediatrician who interacts very well w/both my grandson and myself. He always greats my grandson with care and affection. My grandson who is now almost three actually is happy to se the doctor when he comes in. All visits have been excellent and the doctor takes the time to answer and explain any question we have for him.
5.0 Rating
October 22nd, 2009
Great doctor
Dr. Ronan is great -- nice, professional, knowledgeable, good with kids, and responsive to email questions. A terrific pediatrician. The nurse who does height/weight is good, too.However, the front office staff are disorganized about co-pays, etc -- for example, they once told me I didn't owe a co-pay and then I got a letter from a debt collection agency on their behalf threatening to sue me for the $30 co-pay. I'd been in the office twice since the appointment and was never told I owed money. Pretty ridiculous. It's worth the hassle for a good doctor, though.
2.0 Rating
December 9th, 2015
5.0 Rating
October 16th, 2015