Rate Now
Share Your Experience
Have you seen Dr. Michael Rudman?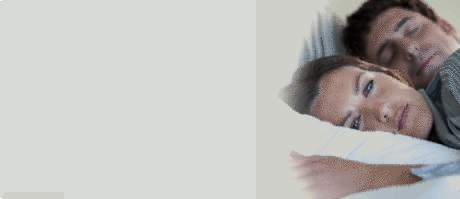 Insomnia
Get the facts about insomnia, including the different types, who gets it, and what causes it.
34 Ratings with 12 Comments
5.0 Rating
October 7th, 2016
very pleased
5.0 Rating
August 12th, 2013
patient
I was a patient of Dr. Rudman for nearly 15 years, until I moved out of state. During that time I was always treated professionally. He has always employed the best staff, gives you his undivided attention and leaves you with the assurance that you are his most important patient. His degree of professionalism and empathy is unmatched by any physician I have ever encountered. Dr. Rudman is truly a top doc.
5.0 Rating
September 5th, 2012
excellent doctor
I found this doctor to be most professional and caring and very knowledgable and patient.He was not quick to offer instant solutions but very analytical.His staff of Sally, Joann, Geri and Mattcouldn't have been more pleasant and helpful. In particular I found Sally to be an exceptional nurse who couldn't do enough to assist me.
5.0 Rating
February 26th, 2011
Dr. Rudman cares about the people that are in pain.
I have been with DR.Rudman for 7yrs. He is he most caring doctor around. He cares about what you have to say. He listens to you and were the pain is.I have had a number of surgerys with Dr. Rudmans and he will not let you leave with out checking to see if your all right.He is the doctor arount.And his nurse partinure is great all so. Meagan listens to you and where you hurt.
1.0 Rating
December 10th, 2010
Horrible experience
5.0 Rating
August 2nd, 2010
Excellent Dr.
5.0 Rating
June 22nd, 2010
Dr. Rudman was refered to me by another amazing doctor, Dr. Mulford, after traditional treatment was not working to manage my pain. Since then I have seen Dr. Rudman for about 8-10 years. Each time he has helped me go from intense pain to manageable/painfree periods so far up to about 2 years which is incredible. Sometimes it is hard to realize, when you live with pain, what pain free or minimal pain is. Dr. Rudman is truly a phenomenol doctor. I have nothing but the highest regard for him. Now I don't care for some of the administrative staff at the Morristown location but they really have nothing to do with the Dr. They are employees of Morristown Memorial Hospital and really need more training by the hospital. His staff in Basking Ridge, like the doctor, are fantastic. I am scared to move as I doubt I would find someone so capable.
5.0 Rating
June 18th, 2010
At a Loss for the negative comments
I have seen Dr Rudman 9 times over the past years with 5 of those visits coming in the last 60 days for my son. He is independently rated as one of the top doctors in his field by numerous impartial surveys so I have no idea how anyone could have a problem with the Doctor himself. He is caring, understanding and extremely pleasant and down to earth. If there are problems with the staff, I feel you should write or call him directly as well as Morristown Memorial Hospital to lodge the complaint. I am at a loss to explain the wide variations in comments here other than to say I personally have checked him out with at least 5 doctors ( one of who is a relative in Michigan who has heard of him) and gotten nothing but glowing reviews about him and I concur 100%
1.0 Rating
October 30th, 2009
Thieves
This doctor was asked to visit me while in the hospital. A nurse practitioner came to visit on my first night to take down my history. Did not provide any new pain meds. The next day, Dr. Rudman never showed up. They billed for a full office visit for the nurse. My insurance company paid $240 out of $320. Now they are balance billing for the $80 as they claim they don't participate with my insurance! Imagine how much they would expect to be paid if the doctor actually came!
5.0 Rating
September 8th, 2009
So far, past three visits and treatments have been a good experience with wonderful results. I can now walk again without excruciating pain and only mild discomfort. This doctor spent time and listened to my problems. With severe back pain, he told me that he thought he would be able to help me by alleviating some of my pain. And he did.
1.0 Rating
January 12th, 2009
not a top doc in my opinion
this has been 4 months of nightmaresrude rude rude office staff at both officessch an apt is next to impossiblehe spent 5 mins with me and sent me to a PT even though i have been to PT many times beforeno follow up and treated soooooooo badly by office staff that i will never step foot in that office againhe should be embarrassed... you would be treated with more kindness if u went to dr gregory house
2.3 Rating
November 13th, 2008
office staff a nightmare
dr rudman may or may not be the best pain management dr in nj but i am not sure if i will ever find that outhis office staff has managed to mess up 3 aapointments for me (one just "didnt exist" one was for the wrong office and one was cancelled by them and all three times not an i am sorry or anything, chinitta was rude and nasty to me and very unhelpfulso now its been over 3 months and i still have not even gotten to see the dr. soooo annoying