Rate Now
Share Your Experience
Have you seen Dr. Michael Russo?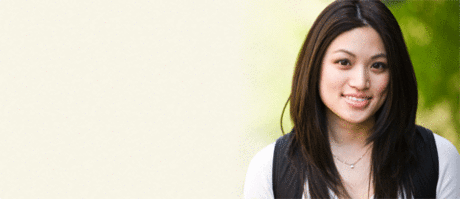 Birth Control
Get the facts about birth control so you can decide which type is right for you.
10 Ratings with 6 Comments
5.0 Rating
May 25th, 2017
Dr. Russo delivered both of my children. While I can't say he had the "best" bedside manner, he definitely knew how to do his job and assisted me with easy births. I am very thankful for the excellent care he provided me before, during, and after both of my births. If you want a provider who knows the ins and outs of his job, this is the provider that you want to see!
1.0 Rating
September 5th, 2013
Awful experience
I'm very unsatisfied with my entire experience both times I've had to see dr.russo. The first time I saw him, he was in and out of the room in two minutes. I had questions that I wanted answered and they weren't answered and he rushed through the appt. The same thing happened today; he was in such a hurry, he was reviewing the wrong weight, gestation and paid no attention to the bleeding I was having.
3.7 Rating
May 6th, 2013
Did a great c-section
I had to review him for the wonderful c-section he did to deliver my son last May. In fact I was induced and all the doctors on call kept trying and trying to get something to happen. After 2 days he finally saved me with a c-section! It was so fast and healed so nicely, I actually get compliments on it if you can believe that. I think he retired but no, he wasn't very personable or over- friendly but he did his job very well as a doctor and I am thankful that me and my son were treated well without problems.
1.0 Rating
April 3rd, 2013
No bedside manner. Very rude. Made me feel as though I was inconveniencing him when I called during my miscarriage about a concern. I also happened to reach him when I called the after hours line when I was in labor with my next pregnancy, and was treated the same way, proving that he was not just having a bad day the first time! Sad.
1.0 Rating
August 20th, 2012
Avoid
Dr. Russo delivered my daughter at York Hospital. I had never met him before and I would never want to see him again. He didn't follow procedure in the delivery room and within a week I was back in the hospital. I underwent surgery and had to have a blood transfusion. His carelessness left me with massive scar tissue. I had to undergo another 3 surgeries to be able to have more children. Avoid him if you can.
1.0 Rating
August 13th, 2011
Horrible
This doctor not only never answered my questions while I was pregnant, but he would do the exact opposite than what I would ask him, e.g. I asked to use stiches (I had a cesarean) and he used staples, he NEVER explained to me, WHY he did it, I MEAN! Is my body you know. While at the prenatal appointments, he would make me wait almost AN HOUR and then spend 5 minutes with me and never answer one single of my questions. He was quiet but condescendent the times he actually talked to me. If you want him as your doctor, let me just say there are better ones! the only reason why I didn't change doctors is because I was afraid of gettin one worse than him, I tried but, by the time I decided to change, I was way to pregnant and lazy Togo and find another doctor :-( don't hire this doctor, you'll regret it!!
5.0 Rating
October 13th, 2016
3.0 Rating
April 14th, 2016
2.0 Rating
February 14th, 2015
5.0 Rating
March 29th, 2011