Rate Now
Share Your Experience
Have you seen Dr. Michael Seidner?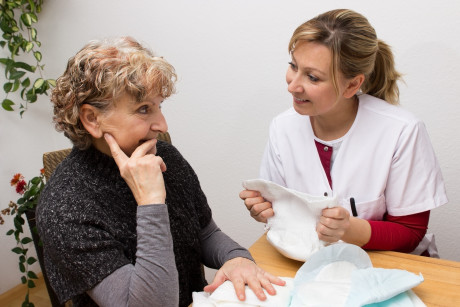 Urinary Incontinence
Learn about the symptoms and causes of urinary incontinence or urge incontinence.
Quality Rating
Highly Satisfied
60 Ratings with 25 Comments
5.0 Rating
September 3rd, 2017
Yelena
5.0 Rating
July 14th, 2016
Dr. Seidner
My husband and I can't thank him enough for diagnosing the problem promptly and his treatment plan cured my gyn problem within 5 days. I was a new patient whose previous Gyn never followed up on my case and was not zeroing in on the cause. Thank you Dr Seidner and your kind staff for scheduling me to be seen promptly and then biopsied the next day. Dr Seidner himself phoned us with the good news. He is knowledgeable and has a wonderful bedside manner. What more can you ask for?
5.0 Rating
July 14th, 2016
Dr. Seidner
I have been a patient of Dr. Siedner for 12 years now. I would not only refer him to anyone who need an obg but I wish my other doctors were as caring and supportive as he. I was very impressed with his bed side manner and he is very concerned about my well being. He is by far the model physician and would reccommend him to anyone who was in need of a doctor. I come from Houston and believe me, that I never have recieved such personal care as I have with Dr. Siedner. In closing, most people write on these questionares only when they are not completely satisfied. I want everyone to know that Dr. Siedner is the real deal and could not endorse him enough
5.0 Rating
July 14th, 2016
Thank You Doctor Seidner
I feel compelled to write this letter for Dr. Seidner for how he helped for my teenage daughter. She had been suffering terribly with acne and being somewhat overweight as well had been the brunt of teasing at school to the point that she no longer wanted to go out or socialize because she was so self- conscious. I brought her to different dermatologists who all prescribed creams or long courses of antibiotics which all had bad side effects and never really worked. While talking to a friend one day who is a nurse about what kind of problems my daughter was having, she recommended that I bring her to see Dr. Seidner . Upon doing so, Dr. Seidner knew almost immediately what the problem was and did some tests to confirm his suspicions. He stopped all antibiotics and prescribed a special type of hormonal pill but because the pills were not originally covered by our insurance Dr. Seidner was kind enough to give us enough samples. After 3 months, my daughter's skin improved remarkably and she also lost 10 lbs. The teasing stopped and her life changed completely. Thank you and G-d bless you, Dr. Seidner
1.0 Rating
July 13th, 2016
Dr. Seidner cares more about the pay than the patient. When I found out I was pregnant, I talked to my usual OGBYN in Englewood, who informed me that he had stopped doing deliveries. So I had to scramble and try to find a new OGBYN after years of relationship with my former Englewood OBGYN. I chose Dr. Seidner, in part, because of the reviews, and scheduled my first prenatal exam with him at the 8 week mark, as instructed by my former OBGYN. During the exam, Dr. Seidner performed a routine gynecological exam and was rough, which I didn't really appreciate. After a thorough physical exam, he invited me to ask any questions about the pregnancy. I told him I wanted a natural birth without the use of an epidural, and he tried to convince me that I should have one, regardless of my wishes. I was turned off by that attitude and unwillingness to support my wishes. So I decided to switch providers and go with a different OBGYN. Now that it's been a few weeks, his office has processed my visit as a medical visit confirming pregnancy, even though I went through a prenatal exam at that same visit as well. Because his office refuses to change the code from "initial confirmation visit" to an "initial confirmation visit including prenatal care visit", the insurance refuses to cover this visit as a covered prenatal visit. When I spoke to my insurance carrier on the phone, they agreed that if Dr. Seidner saw me for a visit confirming pregnancy (which is not considered a covered prenatal visit) but also proceeded to administer prenatal care by initiating an OB record (which is considered a covered prenatal visit), then the office should have coded it as part of a covered prenatal exam. The claims specialist I spoke to said that, oftentimes, women go in their initial prenatal exam and confirm the pregnancy with their OBGYN, and at the same time, get their first prenatal exam at the same time. If a patient just walks in to get a confirmation of her pregnancy with the doctor and then leaves without additional prenatal care, then that visit would not be covered. When I tried to explain this to Debbie, the billing person, she refused to consider the situation as anything other than a confirmation visit. She insisted that she had spoken with my insurance carrier and that they had agreed with her, but when I called and talked to the claims specialist several times, I was told that she was wrong, especially if prenatal care had also been given on the same day. The claims specialist and I reviewed the definition of "prenatal care" under the insurance policy, which was defined as initiating/beginning a patient OB record to start recording weight, B/P, and other vital information on the pregnancy. I told the claims specialists that the doctor/nurse had started that OB record, of which I had copies of the record, stating my starting pregnancy weight, B/P, family and genetic history, etc. Because I couldn't get anywhere with Debbie, I asked Dr. Seidner to call my husband to straighten this out. Dr. Seidner called my husband the next day and rudely told him that I was looking to get a free exam out of this. My husband incredulously told him that insurance would reimburse him regardless, even if the visit was coded as a prenatal visit. But Dr. Seidner continued to be rude to my husband, seemingly bitter that we had decided not to stay with him throughout my pregnancy and continually berating him that I was looking for a free exam, which made no sense to us since insurance would have paid him either way. I leave this review for other new patients, who are considering switching providers. Beware that you may also go through this incredibly stressful and rude process with Debbie and the doctor himself. It's not worth it at all.
4.0 Rating
October 26th, 2015
Dr. Seidner is a wonderful and caring physician..his staff is great, except the front desk person, (Nancy)who is very rude,loud and obnoxious. She is only worried about copays.She is not compatible with the office at all.She should find a job somewhere else.! I"m very surprised she is working there and Dr. Seidner puts up with her attitude. When she's on the phone everyone can hear conversation. Seriously considering saying something to him.
5.0 Rating
October 15th, 2015
The best Doctor
5.0 Rating
June 22nd, 2015
5.0 Rating
April 10th, 2015
Sadly a Former patient
I am sadly a former patient but it was not due to Dr S or his staff, unfortunately I had to switch insurance and he does not take my new one... but as a patient I was very very very happy. He is an extremely talented doctor. He takes care of his patients and covers all their concerns... He delivered my 2 sons both by c-section and the scars are barely visible and no problems. Also he is strict with hospital staff. He will not tolerate any screw ups. His desk staff is always helpful, especially Maritza. She is a doll. I recently needed to contact them for some records and Maritza went out of her way to help me during a difficult time of my breast cancer diagnosis. Unfortunately I still haven't been able to obtain insurance that I can go back to seeing him. Especially now since I am considering another surgery that requires a talented and trusting doctor. I have been to so many different ones since him and cannot even find one that even comes remotely close to his expertise. As for those complaining about the wait.... Remember he is an obgyn so there are always emergency deliveries so delays are sometimes unavoidable!
5.0 Rating
April 2nd, 2015
Quintessence of excellence
5.0 Rating
June 12th, 2014
Great doctor
I normally wouldn't feel compelled to write reviews, but Dr. Seidner is the best OBGYN I have used, and I will continue to see him with any medical needs I have. It is obvious that he is very knowledgeable and experienced, and you can tell that he knows exactly what he is doing. He is a very educated and helpful doctor, and his staff was equally competent and courteous. I recommend him to any woman who is seeking an OBGYN.
5.0 Rating
August 23rd, 2011
A wonder doctor!!