Rate Now
Share Your Experience
Have you seen Dr. Michael Shinners?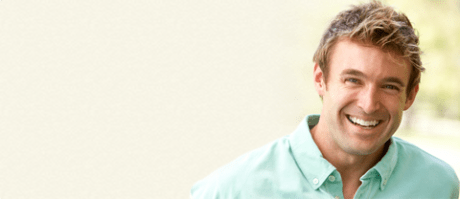 Seasonal Allergies
Get the facts about seasonal allergies, including the different types, symptoms, and doctors who treat it.
23 Ratings with 7 Comments
5.0 Rating
April 7th, 2016
The Best Hands Down
I am so impressed with Dr. Shinners and his staff. Yvonne has gone above and beyond her duties to help me prepare for surgery with Dr. Shinners. Her customer service has been the Best experience I have ever had with any doctor office. Dr. Shinners was very polite, thorough explaining the surgery, the after effects, the things that may occur during or after surgery. I am more than grateful to Dr. Shinners, Yvonne, and the Northshore staff. I would recommend this office one thousand times.
1.0 Rating
October 27th, 2015
Migraine associated vertigo!
Waste of my time seeing Michael Shinner! I had a resident talk with me about my issues. They spoke with out me in hall. I met him and he didn't ask me any questions and diagnosed me with migraine associated vertigo. I was told I had Menieres disease for an ent. Why I was sent to shinners. I seen several doctors and neurologist after and all said I have menieres disease. He told me I did not have that disease which he was wrong, didn't ask me questions, was pretty much a jerk who thought by looking at me he knew what I had. WRONG! Don't recommend him at all!
5.0 Rating
May 24th, 2015
Dr. Shinners is great doctor & surgeon who delivers excellent results iwth compassion - True patenit advocate
I highly recommend Dr. Shinners who is an outstanding and compassionate ENT doctor and surgeon. As a single mom with 2 young children, I woke up one day with sudden hearing loss and and became completely functionally deaf with a few short months. Dr. Shinners was thoughtful and caring through this hearing loss and my unexpected rapid transiton from being a hearing adult to a completely deaf mom. He is an excellent & experienced surgeon who performed my double cochlear implant surgery and oversaw my rehab with his great team of audiologists as I literally had to relearn altogether how to hear again from scratch with my new implants and hearing system. When my husband and his lawyers accused me of faking deafness and not needing ADA captioning accommodations to understand what was going on in our divorce trial, Dr. Shinners continued to advocate and fight for me and my health. He went above-and-beyond the call of duty and is truly a rock star. Highly recommend,
5.0 Rating
September 18th, 2014
Very personable, considerable expertise, and handsome to boot.
I've been a regular patient of Dr. Shinners. He has examined me multiple times and operated on me more than once. He is kind and empathetic. Further, he has always taken the time to fully explain issues and answer my questions. I appreciate his honesty and demeanor and my visits are always professional yet amiable.
5.0 Rating
November 16th, 2013
Very thorough and thoughtful
Dr. Shinners does not give up when faced with a difficult diagnosis. When we had questions after surgery, he was very quick to call back even when he wasn't on call, always squeezed in appointments when necessary, and spent as much time as required. He even called personally the day after surgery to see how things were going, something I have never before experienced. The nurse might call, but the surgeon? Practically unheard of. If you have a really difficult situation in his specialty, you will be in excellent hands!
5.0 Rating
September 12th, 2013
Very pleased!
In my experience, Dr. Shinners is gregarious, kind, and makes the patient feel welcome. He is an excellent listener, very thorough in exams and questions, and does an excellent job explaining things in a helpful way. He really validates the patient's assessments, thoughts, and plans for healing while still telling the professional truth. Somehow he is able to do all of this in a timely way --- you get in and out, but you feel heard, understood, and helped. He is a great team player and does an excellent job coordinating with my other physicians (since my case is complicated). His staff is excellent -- always very professional and courteous. Overall, Dr. Shinners is really exceptional! Highly recommended.
1.0 Rating
May 5th, 2012
Very Poor Patient Rapport
Dr. Michael Shinners was one of the worst and most un-empathetic doctors I have encountered. He interrupted every answer I gave to his own questions, and contradicted the answers I gave. He clearly was not interested in listening to me. He was arrogant and domineering in his mannerisms toward me. He repeatedly chastised me by telling me to follow the recommendation of another physician, which I was doing since that physician was my referral doctor to him. He refused to evaluate me medically for the condition I went in for, stating that what I experiencing could not be vestibular disorder, even though I had 26 of 33 symptoms associated with the disorder. In the middle of the very short appointment, he jumped up and grabbed an ear light, looking quickly inside only 1 of my ears. I know he did this to be able to show as later evidence that he used 'a diagnostic tool.' However, looking into my 1 ear with a light is not the diagnostic method for vestibular disorder. I left feeling humiliated, frustrated, and angry, and used. I spent earned sick time and driving time in a busy city to have an appointment with him, including my insurance co-pay. If he knew so quickly he would not evaluate me, he could have reviewed my chart prior to my appt. and cancelled, saving me the cost. He made money off me out of this deal, and he did not deliver. I would not recommend this doctor to anyone.
1.0 Rating
July 24th, 2016
1.0 Rating
June 16th, 2016
5.0 Rating
May 11th, 2016
5.0 Rating
April 22nd, 2016