Rate Now
Share Your Experience
Have you seen Dr. Michael Sniderman?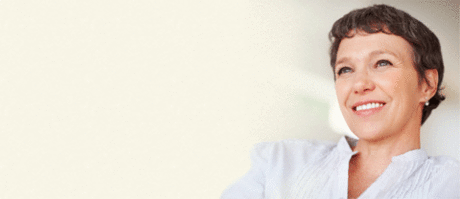 Fibromyalgia
Get the facts about fibromyalgia, including the symptoms and conditions that may be related to it.
23 Ratings with 12 Comments
5.0 Rating
December 21st, 2016
Dr. Sniderman is one of the best Dr.s I've ever seen
I could write an extremely long review but I never write these so I will be brief. I've been seeing Dr. Sniderman for over 2 years, he has been my pain Dr. and anesthesiologist on more than one occasion. The first time I saw him I'll admit he was serious but that is what pain Dr.s must do these days with all of the drug seekers it's important to rule out those miscreants.In addition, for those who don't know, the DEA requires at least 2 visits before a Dr. prescribes so if you are angry because he didn't jump to write an opiate script the first time out know that he is actually being a good Dr. for doing that. Since my first appointment he has been nothing short of amazing, funny, kind, great at his job and even takes the time to call me personally when he is concerned with my health. I will follow him wherever he lands after USC. Those of you who wrote poor reviews are sorely mistaken. I've been very I'll since childhood and have seen more Dr.s and surgeons than I can possibly count. My entire family is in medicine so I am very comfortable dealing with all sorts of medical professionals. I can accept the one's who are good Dr.s but have crappy bedside manner and try to avoid those who are kind but bad at their jobs. Dr. Sniderman is a rare gem in a tough business. I urge anyone to see him as he is an excellent physician in every aspect.
1.0 Rating
April 12th, 2016
1.0 Rating
February 7th, 2015
Avoid avoid avoid
I'm 30 years old, work full time, and have suffered with back problems since I was a teenager and played a lot of sports & did a lot of gymnastics. I had a bilateral pars fracture & spondy from age 18, and ultimately required lumbar surgery when I was 24. I have dealt with pain and numbness in my leg ever since, which I usually just deal with through tremendous mental strength and counting my blessings. At the end of 2011 I was in a bad car accident and was subsequently dxd with thoracic outlet syndrome; disc issues in c-spine and severe arm pain...yadda yadda yadda, I did PT etc & in 2014 the pain & suffering came back with a vengeance. As mentioned, I work FT & am a writer/director on the side, & at 30 years old, the last thing I like to do is waste my time in a dr's office...but after 8 months of suffering, my GP insisted I see a specialist. My neck isn't bad enough to operate on, so Dr. Spoonamore referred me to the pain clinic. AVOID USC. Dr. Sniderman, who I saw at the pain clinic, doesn't care about patients, he doesn't care about pain, and he will laugh at your personal history when you're sitting in front of him. He is arrogant, looks down on patients, and trash talked my previous surgeon. Not only is referring to all of your colleagues in private practice medicine 'crooks' egregiously unprofessional, it's just bad statistical analysis. (He must have taken stats pass/fail in med school.) He offered me no pain relief. Nothing! Since I've been in chronic pain my entire 20s, I have tried pretty much everything. I wanted something short term so I could finally get a good night's sleep and could get back to work properly, and he laughed and said "yeah...nothing's gonna work. Figure out how to deal with it." Ummm...if I could, I wouldn't have gone to see you. I guess because I'm not 80 years old and about to die, it's too much of a challenge to try to restore my quality of life. He can't just pump me full of Oxy for 18 months till I die, so why bother trying to help someone, right? What floored me was he wasn't even interested in doing anything other than waste my time. Didn't offer any legitimate options or anything to try. Not even a sleeping pill so I can sleep, I practically had to beg for a muscle relaxant--after continual muscle spasms that freeze my neck, rendering me unable to move or work--and he was so reluctant to offer anything, I don't trust whatever it was he called in to my pharmacy and instructed them to cancel it. I am not sure why you are in pain management if you don't have any compassion for people in pain, and aren't interested in prescribing anything. And his office staff? Well, you better pray your phone number is nowhere anywhere close to the USC phone number, because they will be unable to record your phone number accurately. Over 2 months of USC screwing up my phone number and causing delay on top of delay. This guy reminds me of my mantra: doctors are people, and most people are bad at their jobs.
5.0 Rating
August 6th, 2014
I too was scared at first to see Dr. Sniderman after reading the posted reviews, but I would have to say that I disagree 100% with some of the reviews. I have had great success with him as my pain management specialist. He has always been friendly, has listened to my concerns and together we have chosen a treatment plan that we both agree on. I am also not the easiest patient to deal with because of multiple health factors. I would recommend Dr. Sniderman to anyone looking, not just for narcotics but for an all around pain management plan.
5.0 Rating
June 26th, 2014
I've seen my fair share of Doctors
I don't generally write reviews, but I felt like I had to. Dr. Sniederman is a new Doctor for me, so I googled him because I wanted to find out about his background. I read these bad reviews and decided that I would go to my appointment with an open mind. Dr. Sniederman was kind, concerned, and even funny. It was a great experience for me and they for me in for my epidural within a week. I would highly recommend.
1.0 Rating
November 19th, 2013
I have had several appointments with Dr. Sniderman and I must say that I believe he is arrogant and lacks any kind of empathy whatsoever. He didn't care to hear what my concerns were and pretty much just prescribed me medication. However, it was just enough to last two months to make sure I had to return for another visit in two months time. He wrote the prescription in a way that my mail order pharmacy would just send me 60 days worth instead of 90 days (payment would have been same amount for 90 days). When the pharmaceutical company called him to clarify it took three calls from them and two from myself to get him to reply. Thus, making me run out of medication. He also sent lab work to a non-provider making me incur more medical bills even though USC's lab is in the main lobby of the same building which is a preferred provider. I am definitely not going back to him and would advise any patient suffering from chronic pain to avoid him. Terrible bedside manner. He is definitely not in the medical profession to help suffering people. He could care less.
5.0 Rating
September 3rd, 2013
Wonderful Doctor
I am so glad that I did not read these reviews before going to see Dr. Sniderman, because I definitely would not have gone to see him based on the previous reviews. My husband was with my at the appointments and my procedure and he too can not believe these reviews are written about the same doctor we have seen over the last couple of months. I had been to 2 other pain management doctors in the area prior to Dr. Sniderman and I have finally found a doctor who listens, emphasizes, and is willing to try different options to get me out of pain. He is very quick to make and return phone calls to me and not require me to make an appointment for every little question/concern that I have. With each appointment and phone call, I am impressed at how much time he takes to explain things, address any concerns I have, and to share his own. I appreciate the fact that he has a sense of humor and seems like a "normal" person, so he is easy to talk to and makes me feel very comfortable knowing that I am in good hands when it comes to my medical care.
1.0 Rating
February 15th, 2013
Disappointed
I was sent to see this guy at USC they said all the other guys were booked. He is a new guy from out of town and has a very open schedule. I know why now. He must hate his job, he makes no eye contact or attempts to listen. I think he is smart but he does not connect with his patients. I will not see him again he is not a good guy. Avoid at all costs.
1.0 Rating
February 2nd, 2013
Avoid This "Doctor"
2.3 Rating
January 21st, 2013
1.0 Rating
January 19th, 2013
Miss
1.0 Rating
November 10th, 2012
Arrogant And Lacking Compassion and Understanding