Rate Now
Share Your Experience
Have you seen Dr. Michael Stang?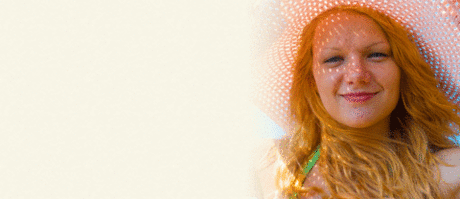 Skin Cancer
Get the facts about skin cancer, including the different types and symptoms.
Quality Rating
Highly Satisfied
56 Ratings with 17 Comments
1.0 Rating
September 9th, 2017
Don't believe all the 5 stars on here
5.0 Rating
November 19th, 2016
RN (patient)
Dr. Stang is an amazing MD whose bedside manner is beyond words! This MD truly cares about his patients, and takes time to explain procedures etc without hurrying on to the next case. This MD performed the robotic surgery on me three years ago and saved me from a hideous scar! Brilliant, kind, caring-amazing!!!!
5.0 Rating
December 15th, 2015
Glad to have him here at Duke
I was referred for a thyroid nodule and was given the name of a thyroid surgeon who was new to the Duke system. I am so grateful to have found Dr. Stang. He was very professional and took the time to explain everything and put my mind at ease. Definitely would recommend him. He is new to Duke but has been caring for thyroid patients for many years and his experience shows. Excellent!!
5.0 Rating
August 14th, 2015
A Gifted Surgeon
Dr. Stang is an exceptional surgeon. His bedside manner is what should be expected of any doctor but is rarely seen. I felt as though my family and I were his first priority. I had a total thyroidectomy as well as 30 lymph nodes removed. He avoided a neck dissection and 10 months later my scar is all but gone. His hands are a gift. I am sad to see that he has left Pittsburgh. I hope I never need surgery again or I may have to drive to North Carolina!
5.0 Rating
May 13th, 2015
5.0 Rating
December 16th, 2014
Dr. Stang is one of a kind. I ended up making an appointment with him after reading the reviews on this very website and I'm so glad that I did. I saw him for a consult for thyroid nodules and immediately felt at ease with him. He's the perfect balance of kind/compassionate and intelligent/confident. He spent over 45 minutes with me at the consult patiently answering all of my questions and encouraging me to ask more questions. He explained things in a way that previous doctors had failed to do so. I ended up deciding to go ahead with a surgery that I really needed but had been resisting for a couple years mainly due to fear. I felt comfortable and confident in Dr. Stang and the surgery/recovery went very well. I would highly recommend him. He and his entire staff are wonderful!
5.0 Rating
December 12th, 2013
A smart young doctor who listens and cares
Dr Stang's is caring, persistent and intelligent. In my case, an abnormality was found, after many tests, that will most likely lead to a diagnosis. Had he dismissed my case, in which the the major complaint was fatigue, I would still be trying to explain my lack of energy without the ability to point to a cause. I thank God for Dr. Stang.
5.0 Rating
February 19th, 2013
Absolutely Amazing
The day I walked into the office of Michael Stang is the day I will forever be thankful for. From the first moment I met him I already felt as one of his most favorite patients. His bedside manner is compared to none, and I have been to many doctors and many hospitals prior to seeing him. From the day one I knew I had finally found a doctor who cares. I was not just a statistic on the paper or just another patient. He made sure I knew that. I needed a surgery and had to wait for a month,because of his busy schedule,but the wait was worth every moment. Dr. Stang came to the pre-op, before the surgery took my hand,looked me straight in the eyes and told me: "I'm here for you". The words I have never heard from another doctor and probably never will. After the surgery Dr. Stang did not call over the phone or send an assistant to inform my family,but he in person came and sat down with them. On my first follow-up the first thing he wanted to know how was I feeling. And when I said that I felt better than I have in over five years, his eyes lit up in an instant and a huge smile came across his face.It was an instant reaction and he was truly sincerely happy. As if I had given him the best news he had ever heard. I have never met a doctor who cares this much about his patients and who takes such a care and intention to let you know you are important. The incision from the surgery three weeks later is barely noticeable and so professionally done that it is hard to believe that anything ever happen there. Dr. Stang has officially become one of the blessings in my life I will forever be grateful for! You will NOT find a better surgeon in his field! I'm sure this review will not do a justice to describe him and his professionalism!
5.0 Rating
August 24th, 2012
An experience of compassion and caring unlike any other
From day one Dr Stang's presence in my life has been a blessing. I was giving over control of my well-being to someone I didn't know. My faith in his abilities just grew and grew as time went on. I had a little fright at one point and was cared for with patience and compassion..."unlike anything I have ever experienced". I was treated with such professionalism and caring that I have never known existed...truly. I pray that Dr. will carry on in a profession that needs more individuals like him, but will probably not see another quite the same...The details of my experience most likely remain in my thoughts, as Dr will remain in my prayers. I would just in closing, say that anyone choosing Dr Stang for care, has made the correct choice. May God continue to bless him.
5.0 Rating
June 19th, 2012
TOTAL THYROIDECTOMY/LYMPHECTOMY
DR.STANG AND HIS TEAM(WHAT PROFFESIONALISM)IF MORE DOCTORS WERE LIKE THIS THE WORLD WOULD BE A BETTER PLACE. DR. STANG IS A VERY PERSONABLE CARING PERSON WITH EXCELLENT BEDSIDE MANORS. WE ARE VERY HAPPEN WE CHOSE HIM. THE OTHER DOCTORS WERE NOT AS PROFESSIONAL AND NOT AS THOROUGH. HE WAS THE PERFECT PERSON FOR MY HUSBAND AT A DIFFIULT TIME. MY HUSBAND IS DOING WELL NOW CONSIDERING WHAT A DIFFICULT SURGERY IT WAS. HE HAS ALOT OF TUMOR THAT HAD TO BE REMOVED AND DR. STANG MADE SURE HE REMOVED IT ALL AFTER 4 HOURS OF SURGERY. WE HIGHLY RECOMMEND HIM!!
5.0 Rating
May 7th, 2012
I researched endo surgeons before I chose Dr Stang and the practice at UPMC. Being a patient and a nurse, I can be a tough critic. I cannot say enough good things about this doctor. Not only is he an incredibly skilled and knowledgeable surgeon-- His bedside manner is second to none. When I had swelling after surgery that sent me to the ER, he himself showed up. An excellent physician and person. Highly recommended.
5.0 Rating
April 13th, 2012
Great minimally invasive parathyroid surgeon
Dr. Stang was the perfect doctor for me. I looked online for a long time trying to find an experienced minimally invasive parathyroid surgeon. My home doctor suggested that I go to Dr Norman in Fla but I did not want to travel that far from Ohio. I recieved an appointment within one week of my call and was able to have my surgery four days later do to a cancellation. He visited me before and after surgery. My husband noticed that a lot of doctors informed families by phone after their surgery but Dr Stang informed him in person as to my situation. Dr. Stang has performed a lot of these minimally invasive parathyroidectomies and I would highly recommend him. He took his time with us and was very personable.
Nearby Doctors

Dr. Michael Stang is similar to the following 3 Doctors near Raleigh, NC.