Rate Now
Share Your Experience
Have you seen Dr. Michael Stifelman?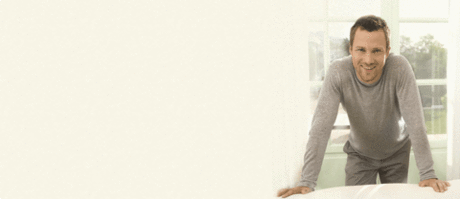 Erectile Dysfunction
Get the facts about erectile dysfunction (ED), including the conditions and medications that can cause it.
Quality Rating
Highly Satisfied
120 Ratings with 39 Comments
5.0 Rating
September 10th, 2017
Choosing Best Medical Option
Referred for ureter reconstruction, but CT scan results indicated kidney might already be too far gone. Additional test of kidney flow production confirmed right kidney barely functioning. Doctor's expert opinion was that removal of kidney was an unnecessary risk with low probability of infection. Thus, our medical action plan has been to remove the stent and monitor over next 6 months with checks of urine analysis and renal sonograms.
5.0 Rating
August 8th, 2017
Robotic Prostatectomy
I contacted Dr. Stifelman to get a second opinion as I was diagnosed with prostate cancer. Even though it was in it's early stages and having a strong family history of prostate cancer in my family I decided to have the prostate removed. I'm so glad I met him. He listened and addressed all my questions and concerns that I felt confident enough to use him to do this procedure. I also addressed the fact that in case of an emergency as one of Jehovah's Witness I would not accept whole blood and he said he would respect my wishes. My other concern was regarding erectile dysfunction. Being 48 years old this was a big concern to me .He said at my age I should not have any problem regaining strength besides there are medications that could assist if need be. He also did not rush the surgery and took his time to insure a good outcome. I am totally satisfied with the outcome and would highly recommend him to anyone. I wish there were more doctors like him.
5.0 Rating
July 11th, 2017
1.0 Rating
June 25th, 2017
Horrible, Uncaring Doctor
If it seems strange that this doctor's reviews are somehow all 5-star, your perception is correct. Dr. Stifelman is as bad as a doctor can be. He was arrogant and unprofessional from the get-go, taking texts/calls while I was trying to tell him my urological and related medical problems. He then allowed a female nursing assistant to come in without my permission in violation of my gender rights as a male--addressing private male issues. Stifelman became verbally abusive, argumentative and threatening when I explained my need for a private exam, and failed to diagnose a protruding inguinal hernia. In short, a terrible doctor!
5.0 Rating
June 3rd, 2017
Robotic Prostatectomy
5.0 Rating
January 28th, 2017
Robotic Pyeloplasty for UPJ obstruction
5.0 Rating
October 9th, 2016
Exceptional
5.0 Rating
June 19th, 2016
FEELING SO BLESSED AND GREAT
I have been seeing Dr. Stifelman for the last 3 years, and from the moment I met him until this day he and his staff have been so exceptional!!! His knowledge,bedside manner,patience and professionalism are second to none.I love fitness and love that I can get back to what I love doing without missing a beat.I would definitely recommend him to anyone needing a good and great doctor especially people that might be apprehensive about hospitals or doctors.He has wonderful spirit so the job can get done.In other words he is fantastic.
5.0 Rating
June 17th, 2016
5.0 Rating
April 14th, 2016
My 2nd opinion became my one and only choice.
After being diagnosed with a tumor on my kidney my urologist said that due to the location of the tumor he would have to remove the entire kidney which obviously was devastating news. He recommended two different surgeons for a second opinion - one of whom was Dr. Stifelman. I went into my appointment with Dr. Stifelman knowing that he was a top surgeon but in all honesty I was expecting to hear the same prognosis. I was hoping Dr. Stifelman was going to tell me that he could operate on me robotically and that he could save my kidney...and thank God that is exactly what he told me! His friendly and confident demeanor put me at ease. He explained what he was going to do, was forth coming in regard to what my recovery was going to be like and answered all my questions. After meeting with him the morning of the surgery I knew I was in the best hands. During my post-op visit I reminded him that the original prognosis was the loss of my kidney...his response - "not on my watch". Dr. Stifelman is the embodiment of what a 21st century surgeon should be. He employs cutting edge technology with the goal of preserving rather than removing. Dr. Stifelman is a world class surgeon with excellent bedside manner (a rare combination amongst surgeons). He is "the best of the best".
5.0 Rating
November 5th, 2015
SECOND OPINION
If it weren't for my daughter's persistence and a second opinion from Dr Stifleman, I would have had an unnecessary radiation treatment for my prostrate cancer. My first biopsy was positive for cancer in one quadrant with a Glesson score of 6. Dr Stifleman recommended "Active Surveilance" . My MRI and next biopsy was negative. A second opinion and a through review of the options and side effects is a must. Don't make a decision before you have all the facts. Although Dr Stifleman is a surgeon, one may think he would recommend surgery. You would be wrong, his decision and recommendation is based on what is best for his patient based on the facts of each case.
5.0 Rating
October 23rd, 2015