Rate Now
Share Your Experience
Have you seen Dr. Michael Tahery?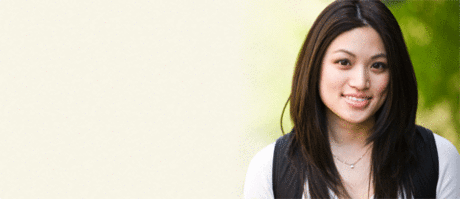 Birth Control
Get the facts about birth control so you can decide which type is right for you.
39 Ratings with 17 Comments
2.0 Rating
March 22nd, 2016
Run ladies - thief at work
Yes, you will read wonderful reviews about Dr. Tahery, but he will order unnecessary tests. For example, vaginal sonogram & ultrasound just to add up costs. Not even pregnant. Then ask you to come back in two weeks. He is a thief people. If you dont mind emptying your wallet, then go ahead. He also claims to send urine, cultures & blood work out, but no lab. Huh! Ladies up front keep saying tgat the " girls" run tests. BTW, I asked for cooy of lab results, but was told there were none. If you want one, the doctor will write them down for you. How would you make any comparison? Think about it.
1.0 Rating
April 12th, 2015
The Worst doctor, only a money chaser! Stat away!
He is a money chaser! All he is doing is trying to make you to come back over and over. He recommended false and fraudulent treatments in order to bring us back to his office. Finally, we got tired and check with another doctor who was laughing at him by saying that it all about money. My wife did not need any thing and all those months we were just believing this charlatan.
1.0 Rating
April 18th, 2013
Complete Fraud
Avoid this Charlatan; He is a rubber in the middle of the day. He is an educated thief. My wife went to him for regular check up. We ended up by many culture exams, all kind of treatment including antibiotic based on his phony lab results. He charged us several hundreds of dollars and made my wife use medicine for no reasons. Every time he asked to comeback in two weeks for more checkups. Finally, we got suspicious, and I sent my wife to her previous doctor. Her previous doctor was laughing for all the bogus we have been told by this liar, "Dr. Michael Tahery". Doctor told us, my wife is perfectly fine and there is nothing wrong. She is very normal and the bacteria inside her are normal bacteria that do not need to be treated and everyone has similar bacteria. The Doctor said,"go home and enjoy your life". Avoid this CHARLATAN.
2.3 Rating
December 18th, 2011
Ok
5.0 Rating
June 28th, 2011
Simply THE BEST !
Dr. Tahery is everything one could want in a doctor . He's brilliant, humble, caring, reassuring and highly skilled. He made me comfortable from the first second and I would see no one but him. I've recommended him to various friends, including my daughter, and they all recommend him as well. He corrected 3 botched surgeries performed by another surgeon and gave me back my life. His staff is friendly and efficient and his surgical center nurses are the best. I cannot say enough good things about him - all doctors should be like him! His office equipment is the latest and he quickly pinpoints issues others completely miss. He's always been patient and understanding and compassionate, and I can be a BIG baby sometimes ! I've been seeing him for 4 years and I wouldn't trade him for any other. He's always taken his time with me and answered all my questions. I cannot understand those negative reviews because that's definitely NOT the Dr. Tahery I know. At times I've had insurance issues as well and he's been very accommodating. His staff has been very responsive and helpful sorting them out and I've never had the pleasure of dealing with a more supportive group of people. Dr. Tahery is the best of the best , head above the rest, and I highly recommend him without any reservations.
5.0 Rating
June 23rd, 2011
Dr. Tahery is compassionate and caring and knows his stuff. I have recommended him to several friends who share my opinion of him. When the time come for me to have a baby I am def. going to see him for pre-natal care.
5.0 Rating
May 3rd, 2011
CEO
The best doctor every I will recommend him to anyone. His patients are very lucky to have him as their doctor including me. He is very knowledgeable. and has an excellent bedside manner. He is skilled and very caring. His always returns calls and he is on the top of everything. Wonderfull staff. A+++++ office.
5.0 Rating
January 13th, 2011
First-rate physician and human being
After experiencing a slew of complications from a spinal surgery of all things, I went to Dr. Tahery to remedy the gynecologic, FSD, and urologic deficits. In summary, several months later family, friends, and colleagues remarked how well I looked. In summary Dr. Tahery embodies the best qualities one should expect in a physician.
5.0 Rating
June 4th, 2010
5.0 Rating
May 12th, 2010
The best doctor I've ever had
I've been going to Dr. Tahery for the past 10 years. Every time he sees me he explanis the procedures in details and answers my questions very patiently and makes sure I'm comfortable. He's also so handsome that makes you forget your pain if there's any! If you're looking for knowledge, care and professionalism he's the one to choose. You won't regret it.
5.0 Rating
March 9th, 2010
best in LA
i had an incredibly difficult hormonal problem and endometriosis. i was told i would never get pregnant and needed IVF which we could not afford. Dr. tahery took care of my hormonal problem and endometriosis, helped me get pregnant with twins and all along helped me with his smiles and reassurances. my boys are as much his as ours and me and my husband are always grateful. now many of my family and friends go to him and they all have been very satisfied. he is amazing.
1.0 Rating
March 7th, 2010
He doesnt care about you he cares about his pocket!!!
Nearby Doctors

Dr. Michael Tahery is similar to the following 3 Doctors near Glendale, CA.