Rate Now
Share Your Experience
Have you seen Dr. Michael Truman?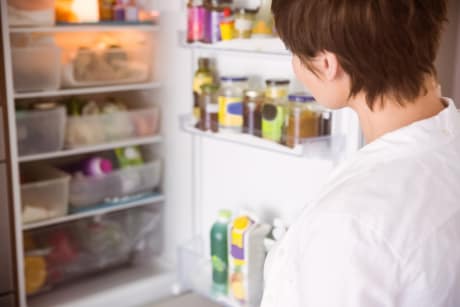 Binge Eating Disorder
Get the facts about binge eating disorder, including symptoms, causes and related conditions.
53 Ratings with 20 Comments
5.0 Rating
October 22nd, 2016
Patient
2.0 Rating
August 20th, 2016
Go to another doctor office ran poorly
Most poorly run medical office I have ever encountered. office staff is bad. Loses prescriptions, forms to be filled out by doctor, fails to send proper medical records. When patine tcomplains the patient gets told they should go to another doctor, then medicines are shut off without warning. this office needs to be turned in to the medical board. Office manager Angie does not care how patients are treated. go to doctor Gerald Harris in fort Worth instead or Dr. Charles hamel in arlington.
1.0 Rating
March 8th, 2016
1.0 Rating
August 4th, 2015
AVOID THIS DOCTOR AND OFFICE AT ALL COST!
AVOID THIS DOCTOR AND OFFICE AT ALL COST! It is impossible to get an emergency appointment and very hard to get ahold of office staff let alone a nurse. When they say they will call you back they typically do not and when you call back in to touch base they have no idea what you are talking about and assure you again they will call you back and once again do not. The wait in the waiting room is beyond unreasonable and takes in zero consideration to your original appointment time even though ore often then not there is no one waiting ahead of you. It is cluttered, unkempt, and dirty. The office staff and nurses are incompetent. Be very careful what Dr. Truman prescribes you and make sure you double check all medication interactions with your pharmacist concerning whether a medicine is safe to take. He prescribes medications that conflict with one another and negatively effect other health problems in your file. He diagnosed me with asthma and gave me multiple medications for lung treatment and inhaler when all I had was a cold and allergies occasionally. He prescribed a medication that was not safe to take and said directly on the bottle not to take it if... The last straw was prescribing a medication in the wrong dosage that I had transferred over from one specialist to him until I could get in with another that not only effected me but my baby I was breastfeeding. When the office was confronted about it originally I was told they would remedy the situation immediately and would get back to me. A week later after no return phone call I received several stories including that he had decided to change the medication even though he admitted he was not a specialist in that area to it was a mistake but due to the nature of the medication there was nothing they were willing to or could do about it to I had to pay for another appointment to come in and address it even though it was not my error... Then I was told they would not provide the correct dosage and I was just out of luck even though it was a 2 month waiting list to get in to see the new specialist. You are supposed to be able to trust, confide in and rely on your GP with your health and your life; doing so with this medical office is dangerous and could lead to life threatening issues. I have never had this kind of experience with a doctor and hope I never do again.
2.0 Rating
March 29th, 2015
Better try next time
3.7 Rating
January 19th, 2015
2.3 Rating
May 8th, 2014
Fed up!!
Dr. Truman has the worst most unprofessional staff of any doctor I've seen. I attribute this to their being mostly interns who work for free or little money. They are never there for a long length of time so I believe they don't really care. However, it all starts at the top and while Dr. Truman is attentive during the visit it ends there. You cannot depend on him to complete and fax important forms to Ins. Companies or employers. This is part of what doctors do , however, it takes many phone calls where you speak with his incompetent staff for a week or so to get anything done. It is stressful and infuriating to deal with. I am finally going to take my business elsewhere..I can only give the benefit of doubt for so long.
5.0 Rating
October 31st, 2012
Great Doctor, Rude Staff
Doctor Truman is a great doctor, He was also my moms doctor with her entire health problem she had with lung cancer, doctor Truman gave us a few more years together by getting her the help she needed. I too have had issues and he is quick to have you checked out to find out whats going on. I would not go to any other doctor. The staff on the other hand has really gone downhill and the past few years. They are a little on the rude side and slow. No friendly at all.
5.0 Rating
March 5th, 2012
I trust his judgment
5.0 Rating
December 23rd, 2011
PT.
Nearby Doctors

Dr. Michael Truman is similar to the following 3 Doctors near Fort Worth, TX.