Rate Now
Share Your Experience
Have you seen Dr. Michael Bowman?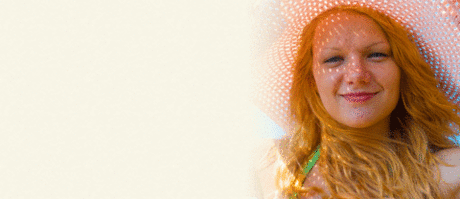 Skin Cancer
Get the facts about skin cancer, including the different types and symptoms.
90 Ratings with 38 Comments
5.0 Rating
June 27th, 2017
Bone Spur Removal and Achilles Repair
I am a nurse and was referred to Dr. Bowman by my neurosurgeon who is absolutely wonderful. My first appointment left me questioning whether I would return or not despite Dr. Bowman's reputation. I had a long wait (about 30-45min) in the exam room and once he came in he was quite abrupt and somewhat rude. He must have been having a really bad day...not what I expected. I was given a cortisone injection and he ordered 4 weeks of PT prior to a return visit. That being said...I decided to return and I am very happy that I did. He is an excellent surgeon and was absolutely wonderful after that appointment and at all of my follow-up appointments for the next 4 months. He was very personable, attentive & explained what to expect before and after my surgery and during my long recovery period. His office staff was wonderful and I never had a long wait in the waiting room or exam room (maybe 5-10 min each time.) I can't say enough about his nurse Kathy who was absolutely wonderful and so helpful as well. She is a wonderful asset to his practice. I would definitely recommend Dr. Bowman!
5.0 Rating
May 22nd, 2017
Dr. Michael Bowman is an excellent surgeon!!
I have been a patient of Michael Bowman, since 2006. I received poor care in my hometown of Wheeling, WV. A neighbor of mine suggested Dr. Bowman. He immediately performed surgery on me to correct my problems. I'm just sorry that didn't know about before I was treated. I have received excellent care from him for my ongoing condition. His staff is wonderful. The entire office has gone above & beyond for me. I would highly recommend Dr. Bowman to all who need a Hand or Foot Surgeon.
5.0 Rating
February 22nd, 2017
Excellent Doctor and Staff!!
5.0 Rating
October 22nd, 2016
1.0 Rating
September 14th, 2016
Horrible Bedside Manner!!!
I needed to find a new Orthopedic surgeon since mine had left the area. I had received mixed reviews from friends/colleagues but thought I would give Dr. Bowman a shot. First, let me explain that I live in chronic pain due to an injury to my ankle that occurred some 20 odd years ago. My last doctor had offered the option of amputation because he understood the severity of my condition. Dr. Bowman thought if only I would take anti-inflammatory's, I would be in good shape. He never listened to me or my issues. He completely shut me out when I spoke, as if he knew my life better than I did. Now I will say that he did take the time to feel around my joints to pinpoint my pain. My last doc had said there really was nothing more to do but Dr. Bowman thinks I might be a candidate for surgery. I don't know if I will return because I truly feel like he doesn't listen. My friends had told me the same thing. I wish I had listened... Also as an aside, I did not see one of his office staff smile. Not once! Definitely felt a palpable negative energy in the office.
5.0 Rating
September 10th, 2016
ankile surgery
4.0 Rating
July 14th, 2016
5.0 Rating
April 15th, 2016
Great care
5.0 Rating
February 29th, 2016
Great care
5.0 Rating
November 20th, 2015
Manager, Bayer Healthcare
5.0 Rating
November 5th, 2015
Professional
Broke a bone in my foot while across the country. Contacted Dr. Bowman b/c he had performed a prior wrist surgery. He and the great women in the office answered all of my travel questions. Had surgery upon returning home. The surgery center is great, all staff wonderful and accommodating, and Dr. Bowman takes time to explain the procedure thoroughly and answer all questions during the office visit and prior to surgery.
4.0 Rating
September 25th, 2015
ankle replacement
Nearby Doctors

Dr. Michael Bowman is similar to the following 3 Doctors near Cranberry Township, PA.