Rate Now
Share Your Experience
Have you seen Dr. Michael Johnson?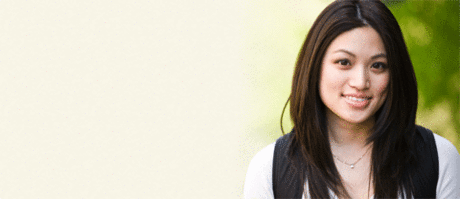 Birth Control
Get the facts about birth control so you can decide which type is right for you.
30 Ratings with 9 Comments
1.0 Rating
March 18th, 2016
WORSE DOCTOR EVER!!!
Has very little manners, although that might be the overstatement of the year. He's mine and my mom's doctor. I guess if he likes you he'll treat you with respect. He gave hydrocodone, that contains codeine to my mom. Second allergy on drug allergies is codiene. I said that hydrocodone has codiene and that she's allergic. He lied straight to my face, saying " it's not codiene " "nothing in the file" Google it as soon as we were in the car....CODIENE!! In raged I go in with all the wits I could muster. Staff said she'd speak to him and told me to come back in 15 minutes. Precisely 15 minutes later I go in and this is what I'm told... "That is the only medicine we can give. There is no other medications without codiene for pain we can give, unless they were stronger and we don't give out stronger. " He was rude, impatient, wanting to hurry things along, knowingly giving medicine with allergy, and on top of that lying about it. I've had problems he downplayed and had to get hospitalized for days after his negligence. Don't get him as your doctor. He might be nice on various occasions, but is rude and uncaring for the most part.
1.0 Rating
February 16th, 2016
I found this doctor to be disinterested, rude, ando basical k you a cold fish. No bedside manner. He had an ex ray done of my foot and when his MA called to give me the results she had absolutely no clue what the report meant. A week later someone called & left message that there was some sort of problem with my foot and keep doing what I have been? Really? I guess I have to go back to getting help elsewhere. This is so pitiful that I have to do my own diagnosing and referrals. I am totally disgusted! Oh and it took 3 months to get in to see him.
5.0 Rating
October 23rd, 2015
5.0 Rating
November 18th, 2014
AWESOME Dr!! :)
I have been a patient of Dr Johnson 10 plus years. I am 55, so have seen many Docs in my life. NEVER have I known a Doc as great as he is, in so many ways. Most often, I barely sit down in the waiting room, and they are calling me back :) He is always prompt,is on time, and I never feel rushed with him. He is very knowledgeable and kind. ANd yes, he is Military and accepts all types of insurance. I really appreciate the time he takes to answer any questions I have. His M.A. Laura is also awesome-very patient and kind :) I could fill a page with all the great things I could say about him :)
2.3 Rating
July 25th, 2013
Frustrated
Dr. Johnson is frustrating to me. I told him on two different occasions side effects of the meds he gave me and he said, "no, that is not a side effect of that medication". He was very condescending and didn't seem to be interested in what I had to say. If I ask questions and he takes the time to tell me about them. It also makes no sense that he is taking new patients because it is really hard to get in to see him.
5.0 Rating
August 9th, 2012
DR Mike Johnson
very qualified and has handled all my issues very well over the past few years as his patient. Very smart and relaxed, confident. Never been wrong on any diagnosis
5.0 Rating
January 20th, 2012
What an awesome Doctor
5.0 Rating
November 2nd, 2011
1.0 Rating
January 18th, 2011
Dr. J's got a dark side
3.0 Rating
February 14th, 2017
3.0 Rating
January 8th, 2017