Rate Now
Share Your Experience
Have you seen Dr. Michael Madsen?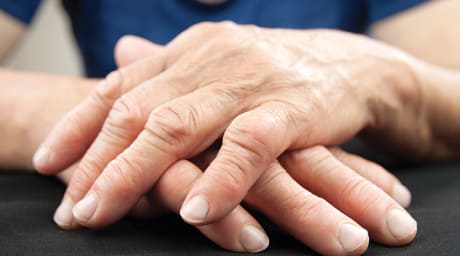 Osteoarthritis
Get the facts about osteoarthritis, including the symptoms and doctors who treat it.
22 Ratings with 8 Comments
5.0 Rating
August 6th, 2016
2 of 3 lower back surgeries performed by Dr. M
Dr. Madsen didn't just give me my life back, but he gave me a better life. My last procedure, L4-L5 fusion, in 2012 and the lead up to it are testimony to his incredible skills at yet a relatively still early stage in his profession, coupled with his professionalism. As a business owner with two interests in health care technology and solutions provider for Patient Engagement, I have had the honor to meet with a vast number of doctors and hospital executives all over North America. And in comparison, what Dr Madsen differentiates, significantly, by is his bedside candor and sincere patience with patients, explaining the situation with me at the pace conducive to my abilities for consuming the immense about of detail surrounding my conditions. Calm, cool, and collected always... Even more unique for a surgeon these days, after my two discectomies (about 2 years after) it was crystal clear that I needed a fusion. As most know, surgeons don't get paid (really) unless they perform surgeries. I was in agony to where the sciatica had progressed beyond just leg extremity and not-so-pleasantly started firing what felt like lighten bolts to my whole groin area, dropping me to my knees without notice - even one time in a critical business meeting with a large VC. I would have had the surgery asap to stop the electrocution of my manly-bits, but Dr Madsen (instead of cutting me open and probably making the equivalent of a college Ed tuition for one kid off my insurance) nicely explained that I was still relatively young to have a fusion and we wanted to prolong it as much as possible (due the strain on the vertebra levels above). He set me up with the coolest pain doc and injection doc who was in synch with Dr Madsen's plan for me and trying to delay. In the end I made it over a year with nominal controllable pain before the back pain and sciatica came back with a vengeance. At which point Dr Madsen pushed back a personal vacation so that he could perform the surgery 3 days following the decision to go forward. (Which by the way, he always make my care plan a collaborative engagement between the two of us. Treated me as an equal and listened to my feedback etc)
1.0 Rating
January 15th, 2016
Failed surgery for the Dr.
I have a failed L5-S1 surgery because of his work. Nice man, however if he would have showed me the disclaimer of the equipment he put in me maybe I might have opted not to do the surgery. He submitted paperwork to my insurance company with errors in it. Does that mean there is room for errors in the OR. I know they practice medicine. I should have looked up the meaning before I had surgery. No reviews for this doctor say he has any failed surgeries. Why is that? He does.
1.0 Rating
October 15th, 2015
4.0 Rating
June 8th, 2015
5.0 Rating
October 13th, 2011
Exceptional!!
Dr. Madsen came highly recommended to us and I'm so glad we went with him to do a spinal microdiscectomy revision. His bedside manner was awesome and his knowledge and skills were exceptional!! He is an outstanding surgeon and a God send!! I'd recommend him to anyone and everyone I know!!
5.0 Rating
July 1st, 2011
Best Doctor I've ever seen
My wife had surgery on her neck... then fell and broke her neck and needed a second surgery. Dr. Madsen performed the second surgery. The procedure (a difficult one) turned out very well. I'm 59 and sat in with each visit that my wife had with the Dr. I can honestly say this is the best Doctor I've ever met in my life. He is very knowledgeable. As important, he is real, you can talk to him and he listens!!!! His bedside manner is the best I've ever seen. I can't say enough good things.
5.0 Rating
June 18th, 2011
My one complaint would be that if I had a question(particularly before my surgery), I normally was not able to get directly into the office by phone , & followup was not always expeditious. Dr. Madsen gave me as much time as I needed,& answered all of my questions completely & in a caring & respectful manner.
5.0 Rating
September 18th, 2017
1.0 Rating
May 29th, 2016
5.0 Rating
May 25th, 2016
Nearby Doctors

Dr. Michael Madsen is similar to the following 3 Doctors near Lone Tree, CO.