Rate Now
Share Your Experience
Have you seen Dr. Michael Weintraub?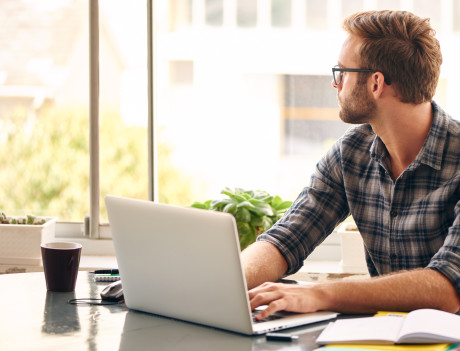 Adult ADHD
Get the facts about attention deficit hyperactivity disorder (ADHD) in adults, including the different types and symptoms of each.
35 Ratings with 9 Comments
5.0 Rating
July 7th, 2017
Thorough, Attentive, Kind and Efficient
I've been going to Dr. Michael Weintraub for seven years for various issues and have found him to be an uncommonly good listener and extremely thorough as well as sensitive and kind. He has helped me greatly to sort out problems and find solutions. My appointments with him have never been rushed, although he is a very busy, high-in-demand neurologist. It is greatly comforting to know he is there when I need him. As well, his staff is outstanding -- welcoming, warm, supportive and efficient.
5.0 Rating
October 17th, 2016
2.0 Rating
October 17th, 2016
2.0 Rating
October 15th, 2016
Last week I handed Dr. Weinthrob 50Dollars in cash and he did not provide me with a receipt. He just handed the money to his receptionist and said, "She just wanted to pay me for last time and there was no bill for last time." Then he mailed out a bill for 50Dollars which I got the next day. This Doctor needs an accountant and I would not recommend him to anyone.
1.0 Rating
February 4th, 2015
1.0 Rating
June 12th, 2013
Dr. Weintraub may be brilliant, and all those awards hung so proudly on his wall do seem to suggest that he may be, but I guess I am looking for a little more than just brilliance from my doctor. On both of my visits he limited his "discussion" with me to allowing me to listen in while he dictated about me to his medical transcription service. It made asking questions very difficult since I didn't want to interrupt his dictation, but I did have questions about what he was saying. However, once he was done dictating he stood up and indicated our appointment was over. At no time did he actually provide any of the imformation directly TO ME. In fact, on the second visit, he was in such a rush to get me out of his office, that I had to point out to him, while he was standing there with the door open indicating that I should leave, that while I was pleased with the test results, I still had the underlying problem that had brought me in in the first place and he had said nothing about that. He had to refer back to my chart to even know what I was talking about and then seemed annoyed that he had to resume his seat for 30 seconds to write me a referral to another doctor. Part of good health care is making the patient a partner in his or her own wellness. I don't honestly know anything more about my condition, what caused it, how to avoid having it recur in the future, etc than I did before I met with Dr. Weintraub. He recommended that I take aspirin, never said how much, or recommended the enteric, didn't tell me what time of day to take it. It was careless if not negligent care. He may be just the guy you want if you need surgery or have a difficult to diagnose condition. But I cannot recommend him as a doctor who will help you to take better care of yourself. On the other hand, I have found his staff to be very professional and helpful.
5.0 Rating
March 29th, 2010
Great doctor
Dr. Weintraub is an excellent doctor. When he is with you, he will sit and answer all questions. While you may have to wait a bit to see the doctor - I think it's because of his attention to each patient which is a good sign - once you're in, you feel that he's giving you as much attention as needed. The only negative, however small, is that sometimes I get the feeling that he has sort of an Einstein complex - that he is way smarter than you and he knows it. Maybe it's just me though.
5.0 Rating
September 29th, 2008
This doctor is a genius, but can be rude and very impersonal. Some of his staff is extremely rude and others, OK. If you have a serious health problem & complicated records, his opinion is priceless, but you have to be tough enough to take him. He can be very abrupt and snappy. But they don't come smarter or more competent.
5.0 Rating
April 29th, 2017
5.0 Rating
December 7th, 2016