Rate Now
Share Your Experience
Have you seen Dr. Michael Whitaker?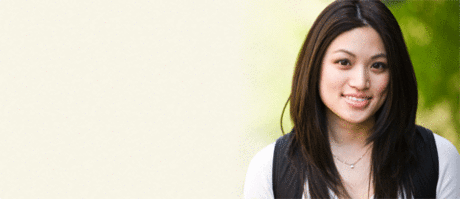 Birth Control
Get the facts about birth control so you can decide which type is right for you.
28 Ratings with 13 Comments
1.0 Rating
October 7th, 2016
Dr. Whitaker
1.0 Rating
February 7th, 2016
5.0 Rating
October 27th, 2015
I saw Dr. Whitaker in the spring of 2015 for a persistent thyroid problem that I had been having followed for 3 years at home in in Colorado. I thought he was excellent. He steered me in a completely different direction than the CO doctors had, and this was by far the best result for me. He was professional, courteous, to the point, and very helpful. Once I returned to CO, he was very responsive regarding my follow-up blood tests, even though at that point I was under the care of my primary care doctor in CO. I recommend him most highly.
1.0 Rating
September 19th, 2013
5.0 Rating
August 3rd, 2013
Hyperthyroidism
Dr . Whitaker did an excellent job in helping me with my problem. He treated me kindly and with respect. I felt very well taken care of and have felt perfect ever since I had my treatment. Not sure about these negative reviews on here because he could not of been any more professional with me. I highly recommend him.
3.7 Rating
August 14th, 2012
LOVE MAYO CLINIC--DON"T LOVE WHITAKER
I would not recommend Dr. Whitaker from the stand point of what I am looking for in a Doctor. I have all of my records at Mayo Clinic, and have been satisfied so far, until now. I need more explanation, not feel rushed and as if he just wants to hurry up and get to the next patient--my questions were not answered, but I was too afraid to ask because he made me feel inferior. He may be knowledgeable in his field, however, it's difficult to know as he has horrible communication skills.
3.7 Rating
May 23rd, 2012
A Total Opposite Experience / April 25, 2012
I must say that I was apprehensive at first to see Dr. Whitaker due to the reviews and overall rating that his patients gave were not in his favor. So my decision to see Dr. Whitaker was based on his expertise and his 32 years of experience and to be quite honest I was raised to give the benefit of the doubt so I did. Dr. Whitaker was very kind, he explained the testing that was needed and why. He also added along the way that if I had any questions or concerns don't hesitate to ask. He actually took the time to answer those concerns without being arrogant or sarcastic. Once all tests were back he went over the results and provided recommendations & preparations to see specialist for treatment. He provided the same kindness and offered once again if I or my spouse had any other questions or concerns. Thank you Dr. Whitaker
1.0 Rating
May 11th, 2012
Arrogant, ignorant, a total disgrace!
Dr Whitaker simply doesn't care. He's rude, arrogant, rushed and has virtually no interest in his patient's well being. He was negligent in not reading my labs correctly thereby missing a very serious endo disorder. I find it unconscionable that Mayo Clinic would have someone of his caliber on staff. A total disgrace!
1.0 Rating
December 2nd, 2011
Not Recommended
Dr. Whitaker is very impatient. When you ask questions to understand, he feels threatened and even yells at you. I am a thyroid cancer patient who came to him (once, which is enough). He stated that my nuclear scan (done elsewhere) was misread when it said probable metastesis. However, he had not even seen the scan himself. He stated that nuclear scans are misread all the time. So, if you are a thyroid cancer patient this is not the doctor for you. He has an overinflated ego and will cause him grave error at some point. Don't be that one patient.
1.0 Rating
September 20th, 2011
Infelxible and a terrible listener
I had done considerable, careful research on my condition prior to meeting with Dr. Whitaker. And while he did share some information with me that was valuable, he didn't want to discuss any of the research I had done and even became visibly upset, almost yelling, when I asked him about something I had read on another endocrinoligists website but was unsure of because I had only seen it in on that one website. I love Mayo Clinic in general, but this doctor I will avoid in the future. Honestly I don't think I could ever be open and frank with this man, lest he storm out of the room seething. He is definitely NOT what I'm looking for in a doctor.
1.0 Rating
October 27th, 2010
1.0 Rating
January 30th, 2010
Rude and not objective
on the first visit with this doctor, he verbally assaulted me in front of his resident doctor and accused me of lying on my medication list that I provided and insisted that I was using Human Growth Hormone, a drug that was not included on my med list. I was referred to him for treatment "pre-diabetes". He was so busy making false accusations that he neglected to follow-up when my lab work for blood glucose showed numbers that were higher than Mayo clinics own standards of what defines "pre", and therefore I was not place on medication for Diabetes II until many months later, when these elevated lab results were it noticed by another doctor in his department.It is my opinion that this Doctor is rude and arrogant and that he treated me in an unprofessional manner. All I wanted was to have my high blood sugar evaluated, instead I was emotionally traumatized by being falsely accused of doing something that I have never even considered doing. It was very confusing for me and I still feel traumatized by the experience, even though it occured many months ago.