Rate Now
Share Your Experience
Have you seen Dr. Michael Yaremchuk?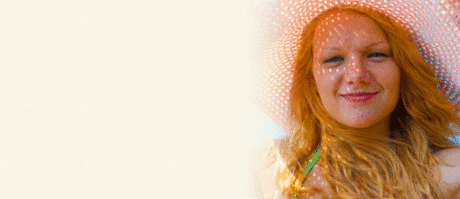 Skin Cancer
Get the facts about skin cancer, including the different types and symptoms.
108 Ratings with 54 Comments
5.0 Rating
September 18th, 2017
Amazing results
Dr. Yaremchuck and his staff are excellent. I researched my options and selected Dr Yaremchuck because I felt he could provide me the natural look I wanted to achieve . I was also impressed that his medical staff assistants are Dr.'s and Nurses selected by him. I never felt nervous or insecure about the procedure because I felt confident I had selected the best Cosmetic Surgeon possible. My face and neck lift looks fabulous. I get compliments constantly about how young I look. Thank you Dr. Yaremchuck.
5.0 Rating
September 17th, 2017
rhinoplasty, custom implants
I did many procedures at a time wanting a large "overhaul" of my face: rhinoplasty, customized jaw/cheek/chin implants and cheek fat removal. The recovery was painful from so many however I had good care. The results are INCREDIBLE. I'm extremely happy with this surgeon and the care he gave me. He was also the only surgeon who was able to do it when other surgeons insisted that fat grafting or bone cutting was necessary--Yaremchuk was able to do it with customized implants. I can't recommend him highly enough. UPDATE: September 2017. It's now been over a couple years since my complex surgery with Dr. Y and I frankly don't think Yelp should be in the business of reviewing surgeons to begin with, especially since they allow for ads that look like reviews. But I want to say how much I stand by with what I wrote. If you're not sure if I'm a real person, CONTACT ME. I can tell you full details of why I'm EXTREMELY happy with the surgery that he performed and the care I receieved from him and his cash. Is the overall outcome absolutely perfect? Certainly not. But is it amazing, wonderful, and life-changingly positive for me? ABSOLUTELY YES! Here is my full Real Self review for proof of who I am, the surgery performed, and details including many updated pictures and before pictures as well. I can't speak to or for everyone's experience and I don't know which reviews out there for a given surgeon are real, reliable, exaggerated, or accurate, but I can tell you that mine was fantastic and more than what I could have hoped for. realself.com/review/bost… ~Michael
1.0 Rating
January 4th, 2017
Poor surgical outcome: permanently disfigured
1.0 Rating
December 15th, 2016
Incompetent
1.0 Rating
December 3rd, 2016
scarred for life
5.0 Rating
October 12th, 2016
Dr. Yaremchuk is the best surgeon ever!
I am thoughtful and careful when writing any review and was shocked to see another patient write such a scathing review of Dr. Yaremchuk. I am a 52 year old male and I first came to him in 1997. I had a sub dermal lipechtomy and liposuction of my jaw line. The results took a year to fully show the amazing job that he did and it was worth the wait. He literally took 15 years off of my look. I am 52 but look 38. I recently had an alar base resection using his surgical expertise and I love my result because it is natural and always looks elegant and harmonious. He never recommends more than is needed and is kind and patient. The face and facial tissues take a very long time to settle and heal. I was informed of this and prepared for the wait. Sometimes obsessively looking at your face and documenting it daily can be detrimental and in the case of the woman who wrote the scathing review, she probably needed a psychiatric evaluation first. Dr. Yaremchuk is one of the best surgeons and I continue to be impressed with his care.
1.0 Rating
September 30th, 2016
Nurse
Dr. Yaremchuk has permanently scarred my face, did incomplete procedures which were prepaid, and he nor the people who run the office remember who you are , you're treated like a number He could not remember what he recommended to do for surgery or what my request were for surgery from visit to visit or heading into the OR I now have to wear sunglasses all the time my eyes are so scarred with dark scars under my eyes and I have more wrinkles after surgery than before surgery because the facelift was incomplete and unequal Stay away!
5.0 Rating
August 10th, 2016
Skilled, Professional, Trustworthy
I recently had facial plastic surgery with Dr. Yaremchuk. I am an educated medical professional and did research on my procedure and met with multiple plastic surgeons. I chose Dr. Yaremchuk for his expertise, honesty and integrity. I needed to trust in his judgement and believe he was capable of making the right decision when I was in surgery. I did not expect nor require him to be my new best friend. That being said he is a nice person and good to his word. My surgery was successful and I am happy with the results. I would recommend Dr. Yaremchuk for facial surgery and truly believe he is one of the best plastic surgeons in the Boston area. Changing something on your face is a big decision and knowing the risks and benefits is crucial. Dr. Yaremchuk is a seasoned, skilled surgeon and really one of the best in his field.
1.0 Rating
July 21st, 2016
The truth
This man will take your money, add facial implants you didnt ask for and if you ask for a revision, he will basically take your money again and find he hasn't taken out anything. It's also problematic and unethical he uses medpor, which basically are impossible to take out even after 3 revisions from other doctors. I experience pain everyday from the nerve damage and I can no longer smile correctly. other websites remove reviews, many false positives are rampant on the web. If you watch botched you should know many Plastic surgeons are unethical and money hungry; Yaremchuk being one of them
5.0 Rating
June 22nd, 2016
facelift and TT revision-truly excellent
I found some of the negative reviews here astonishing and this prompted me to write. Dr. Y was absolutely thorough, efficient, honest and gave an extremely good result with dedicated followup during recovery. Really, he has a rare combination of technical skill with a true eye for facial aesthetics; therein lies his unique mastery of the PS profession. He was logical, decisive and readily explained why one option would be better than another. I'm from a medical family; did my research, compared options and approaches and went with him hands down. He did a more than great job; actually a rather fabulous one!
1.0 Rating
June 14th, 2016
Ruined my life.