Rate Now
Share Your Experience
Have you seen Dr. Micheline Giovani?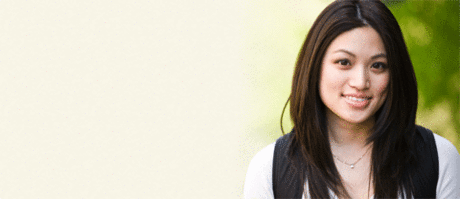 Birth Control
Get the facts about birth control so you can decide which type is right for you.
17 Ratings with 6 Comments
5.0 Rating
July 25th, 2016
My Wonderful Doctor
Dr. Micheline Giovani has been my doctor for many years. I like her as a person and I especially trust her as my doctor. She has been an excellent doctor to me. Dr. Giovani connects with her patients and listens to what you have to say, is very caring and kind. She is approachable and compassionate too. She surely knows her business as a doctor. Even if someone told me tomorrow that next door was the most famous physician on earth, I would say no thanks! I love my doctor! Her staff is very professional and her office is very inviting. All of this makes the patient feel comfortable and welcome. Hurrah for Dr. Giovani! She is the very best there is!!
1.0 Rating
March 17th, 2015
This doctor is awful
I went to this Dr. on several occasion and it seemed as if she had no idea what she was doing. She did not give me a comprehensive exam at all and it seemed as though she was afraid to touch me. I never went to a Dr.'s office and was not touched. She ordered blood work that I requested but didn't really suggest other things for me. I guess because I was young, she assumed I was healthy and therefore did not go through the effort to give me a comprehensive exam. I went to her complaining of a headache, she said she could not figure it out, had no idea?? The day after visiting her office I had a cerebral aneurysm. I can't blame her because how was she supposed to know but she did nothing...like maybe telling me to go to the hospital if she couldn't figure it out. Again, she did not give me a thorough exam There was also a nurse/ receptionist working there that seemed to be over worked and under paid because she was not to pleasant. When I came back to the office after my ordeal, I was greeted with a nasty attitude and no compassion by the staff members.
5.0 Rating
January 8th, 2015
5.0 Rating
August 22nd, 2012
Dr. Giovani is a very kind, caring, and compassionate doctor. She is very knowledgeable and takes the time to explain why she makes her recommendations and always ensures the proper follow up care. Would also love to start doing some facial/laser treatments in her office. The office is beautiful and very relaxing.. just what you need before a doctor's visit.
5.0 Rating
April 24th, 2012
I like her a lot
1.0 Rating
March 3rd, 2012
Poor experience with this doctor
I had a bad experience with this doctor. She seemed to have control issues and provided a strange combination of excessive treatment and inadequate treatment. She didn't seem to value my time or listen to me and seemed inexperienced and arrogant.Her insistence that I see certain specialists, was even questioned by the specialists, who commented that they felt my appointment with them was not necessary. Additionally, on a couple of occasions she kept me waiting excessively, while she preformed "facials" on patients who had appointments that were scheduled after mine (mine was not for a facial - I had an actual medical condition) - it was extremely rude, arrogant and inconsiderate. I would never recommend her and am happy to have changed my primary physician. I really think she would be happier opening a day spa rather than being a primary care doctor.
1.0 Rating
November 7th, 2016
5.0 Rating
November 3rd, 2016
5.0 Rating
August 5th, 2016
4.0 Rating
July 16th, 2016
3.0 Rating
October 6th, 2015
5.0 Rating
September 25th, 2015