Rate Now
Share Your Experience
Have you seen Dr. Michelle Fiorillo?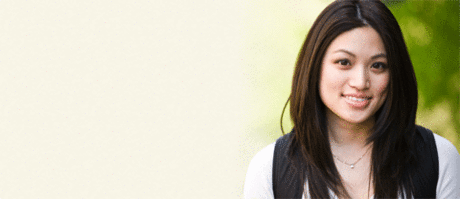 Birth Control
Get the facts about birth control so you can decide which type is right for you.
33 Ratings with 12 Comments
2.0 Rating
September 27th, 2016
self absorbed and does not listen
she does not listen to patient. i was a patient of hers for 10 + years. example - i have allergies and if i bring it up or begin to try and discuss, we end up discussing her allergies or her children. she does not remember me from one visit to the next other than recognizes i am her patient, and i am in her office twice a year - i have to be to get my meds refilled. she is constantly scrambling to scan through my file to figure out who i am and what my history and conditions are, what meds she has prescribed, what treatments she has or has not performed in prior visits, etc.
1.0 Rating
June 1st, 2015
Do not see this doctor. She does not listen to the patient or perform a physical exam. Initial visit was comprised of doctor entering my info (meds & some diagnoses) into the emr and when I reviewed my visit she didn't even enter the meds and doses correctly. All she did was listen to my heart … that's it! I presented with a serious ailment, but she was too busy playing around in the emr. I will never return to this provider. The staff were nice.
1.0 Rating
March 26th, 2015
Never again.
The office is older. The staff isn't pleasant. The "Dr" spent zero time examining me with the exception of looking into my ears and throat on a first-time visit. Several times she even said, "I'm sorry, I wasn't listening, can you repeat that?" when trying to explain what I was there for. Totally unimpressed. Totally. Would absolutely never recommend. Your time and money is better spent at a walk-in center or minute clinic.
1.0 Rating
December 1st, 2014
incompetent
She has been my doctor for several years, I didn't really need her for long time but when I did she was just superficial and give me medication that I could really just go to the Pharmacy and buy myself. She doesn't listen about your need during the visit, she just want to be quick. No follow up after visit. Be sure you check your bills before you pay. Nothing good to say about the doctor, the assistant always been very helpful and kind. I would not recommend her to anyone.
2.3 Rating
December 11th, 2013
Poor Customer Service
I went to Dr. F a few times. She was nice but when I called and asked for a copy of my blood work she wasnt available. She called my house and was rude. My wife answered and I was on a business call on another phone and she said I'll wait! When I asked for a copy of my 2 page blood work she said I had to come in and get them. I asked if she could mail them and said well if u were 90 maybe. but I require u to come in. WHAT! U figure it out.
5.0 Rating
August 19th, 2013
Outstanding doctor and assistant
5.0 Rating
March 19th, 2013
I went to see Dr. Fiorillo for just a regular check up. She was so kind and I didn't feel like I was just another patient. At least in my experiences recently it seems like doctors are in such a rush that they don't really even take 5-10 min to sit down to talk with you. I thought that Dr. Fiorillo did a very good job at that and I would definitely recommend her to others.
1.0 Rating
November 18th, 2012
Incompetent
5.0 Rating
November 8th, 2012
James Porreca
2.3 Rating
October 30th, 2012
Billing Problems
1.0 Rating
June 12th, 2010
Wrong diagnosis several times/uncaring
Dr. Fiorillo was my doctor for a few years, so I have some experiences with her. I liked her in the beginning, but maybe I didn't really "see her true colors" until later. I have to give her a bad review.I had one sinus infection after another. I asked her if she thought maybe I had allergies. She said, "No, absolutely not". I sought out Asthma and Allergy Clinic on my own. They did testing, and I had such severe allergies, they actually had to stop the test after 3 minutes ( it's normally 20 min). I was allergic to pollen, grasses, molds,trees, etc...... I started getting shots there. Then I went back to her complaining of severe cramps. She wrote me a prescription, for over the counter ALLEVE ! What an insult ! I was living on it already. I sought out another specialist for an opinion, and ended up having surgery for endometriosis !!!! I decided to just go to her for colds after that and doctor's notes. I was so ill this one time, and so was my boyfriend. He went to her too. But he was in better shape than me. He was able to take care of me. I could hardly breathe. He got diagnosed with Pneumonia, and I was blown off by her like it was nothing serious. Even he shook his head. He wasn't just being a man about it. He said "that is so wrong, you are so much worse than me". I think she favors men. I asked her for a note for work, and she refused to write one for me. She rushes through the appointment, and makes a lot of money in those 5-10 minutes that she is with you, but won't give you the same courtesy when you rely on a note to keep your job and get paid ! Only she has a right to make a living. That is when I decided I was done with her. She seems nice - don't let that fool you !
1.0 Rating
April 29th, 2010
Rude Dr.
She has zero bedside manner and should take a trip to an anger management clinic. She screams and yells at her staff and her patients. I was 5 minutes late to my appointment and she screamed and yelled at me and was rude throughout my appointment. She does not listen to my health needs at all. I would never recommend this doctor and am telling all of my friends that go to her of her ongoing irrational behavior.
Nearby Doctors

Dr. Michelle Fiorillo is similar to the following 3 Doctors near Fort Lauderdale, FL.