Rate Now
Share Your Experience
Have you seen Dr. Michelle Jackson?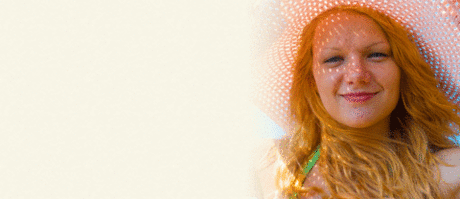 Skin Cancer
Get the facts about skin cancer, including the different types and symptoms.
25 Ratings with 10 Comments
1.0 Rating
February 20th, 2017
Not worth the time and effort for a consultation
5.0 Rating
November 4th, 2016
Excellent Doctor
3.0 Rating
August 25th, 2016
2.3 Rating
February 23rd, 2013
Losing touch
My wife and I have been seeing Dr. Jackson for about 5 years. I still remember my first visit. She spent a great deal of time with me and seemed to listen well. However, each subsequent visit became less and less personal and more rushed. After waiting in the lobby for a half hour you are led into another room where your weight and blood pressure is taken. Then you are placed in a small room and a nurse or nurses assistant asks you to explain your issues to them and then Dr. Jackson is updated by that person. After another 15 minutes, Dr. Jackson appears and if the other lady has not garbled the message, she talks to me about my issues. I do not like that system. I do not feel comfortable discussing my personal medical issues with someone that is not my doctor. I am not even sure the person is a nurse because they definitely do not understand some of the information they are given.This may cause me to hold back embarrassing or sensitive information which means Dr. Jackson does not have all the information when she arrives. I much preferred it much more when she saw me herself to ask the questions and get the information. She probably makes more money this way but it is inefficient for the patient. Also, in 5 years, she has never given me a complete physical. I know that she is a woman and I am a man but at my age and with my various medical conditions, I should be getting a digital rectal exam at least yearly. I have seen a couple of other female doctors over the years and both of them had me undress completely during the first exam. Dr. Jackson has never asked me to and I am too embarrassed to bring it up myself. I am going to schedule an appointment with another doctor just to have my prostate checked. In this day and age, this should not be necessary. If I like the other doctor, I probably wont come back to Dr. Jackson. Another problem for me is that she requires me to come in and get my blood pressure medication renewed during an office visit. I think this is just to get more money out of you. She is the one that put me on blood pressure medicine. I have been on it for years. I don't see why a yearly visit would not be enough. Finally, her support staff is pretty bad. They screw up appointments, the lose lab results, they never call you with lab results or cannot explain them well when they do. If you don't speak to the doctor, you can be pretty sure that whatever you are told will be wrong. In summary, Dr. Jackson is a pleasant lady and I think she is a capable person. However, over the last few years the quality of care has declined to the point that I may move on to another doctor.
5.0 Rating
October 18th, 2012
1.0 Rating
August 24th, 2012
Linda Keller
After being a patient of Dr. Jackson's for well over 10 years she refused to renew prescriptions for blood pressure medication for an additional month until I could get in to see her. My blood pressure went to 165/110 and my husband's went to 195/130. I thought the hypocratic oath stated that you would do no harm - this could have been life threatening. I would not recommend her and I will not go back to her. My husband and myself are seeing new physicians.
5.0 Rating
September 5th, 2011
GREAT DOCTOR
3.7 Rating
November 22nd, 2010
Staff Horrible
5.0 Rating
September 1st, 2010
A rare doctor
5.0 Rating
July 22nd, 2010
Very friendly
5.0 Rating
February 23rd, 2017
5.0 Rating
December 5th, 2016